Our Next 'Happy MBA' Starts in September
In: Blog
Date: Jul 11, 2022
By: Henry Stewart
I once asked a panel of Deans of MBA programmes why they focused so much on strategy and finance and not so much on people. The response from Roger Martin, then Dean of the Rotman School of Management, was "we do the easy stuff."

Our Level 7 Senior Leadership programme, which I like to call the 'Happy MBA', is different. It is focused on people and how you create trust-based organisations where people can truly fulfil their potential.

(Although we call it the Happy MBA, it doesn't have that accreditation though Level 7 is the equivalent of an MA. And it does include strategy and finance, but from a people-based perspective.)
Hi, we are Happy
We are leading a movement to create happy, empowered and productive workplaces.
How can we help you and your people to find joy in at least 80% of your work?
More about Happy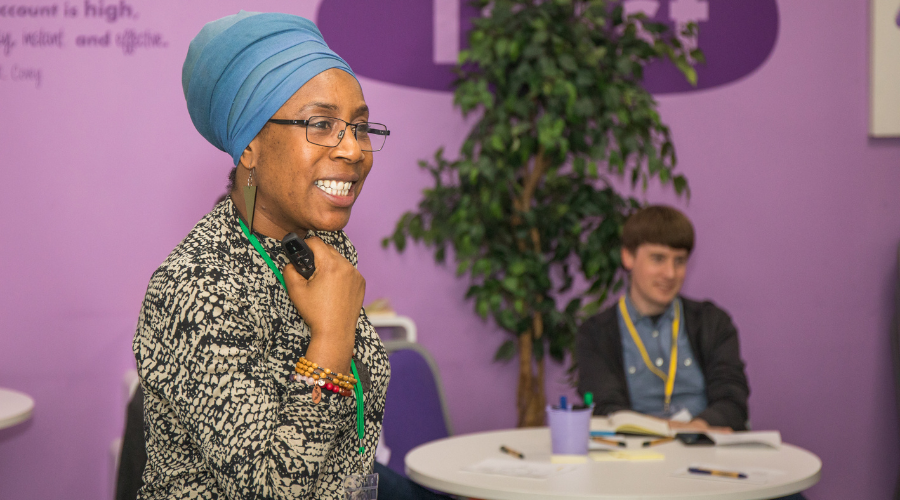 This is not about a few leadership tips and it is certainly not about traditional command-and-control management. It is about transforming your organisation by exploring trust-based approaches and ideas from self-managing organisations.
As well as The Happy Manifesto it means reading books like Reinventing Organisations by Frederick Laloux, Brave New Work by Aaron Dignan and Multipliers by Liz Wiseman.
It means hearing speakers like Lisa Gill, Helen Sanderson, Luke Kyte and Femi Otitoju. It means exploring organisations like Buurtzorg who have 15,000 staff and no managers.
We have run three programmes so far and the results have been impressive.
Morten Holm of Orsted says: "It has opened my eyes to a different type of people focused leadership, in line with my own inner values. It's giving me the courage to challenge the status quo, not just for the sake of challenging, but because it feels right."
Susan Radford of Metrosafety explains that: "After only being on the Level 7 apprenticeship programme for 6 months, I have already seen big impacts in both the ways I am working, and also changes within my organisation. I have been energised, enthused and impressed with the quality of the course."
David Shaw of Bilborough College says: "Organisations will be changed for the good of their staff, service users, stakeholders and communities for generations to come."
Melanie Cohen of Bluebird Care states: "We work in a heavily regulated sector, where historically a top-down approach is an integral part of the expected way of operating. On the Happy MBA there is guidance for how to move away from this whilst remaining compliant and meeting the inspection criteria to be awarded an outstanding rating.
"We are now in the early days of a real transition – we have a lot less of a hierarchical structure, people are being encouraged and given more responsibility, there are more guidelines and less processes to give people more opportunity to take ownership and drive change."
Amy Eleftheriades of Alpha Inclusion explains: "We are already, three months in, part of the way there: I feel like a weight has been lifted. I am no longer feel everybody is my responsibility. I treat them like adults, rather than looking after them.
"The effect on them is that they are making decisions, and just getting on with it.
"I have also heard more people's voices in last couple of months than before. We are especially hearing the quieter ones stepping up. The louder ones didn't realise before that they were stopping others speaking, didn't realise their power.
"They are no longer coming to me for answers so much. They are coming up with answers themselves. What I am having are good, open conversations."
Join our next Level 7 programme
The cost of the Level 7 Senior Leadership Programme is £14,000. But, if you are in England, it can be paid for out of your Apprenticeship Levy. Or, if you don't pay the Levy, it is just £700 for a two year senior leadership programme.
The great thing about this is that, by the structure of the programme, you get to put the ideas into practice. If you learn how to coach, for instance, you have to put that coaching into practice and then, for your e-portfolio, report back on how it went.
The next Level 7 Senior Leadership Programme starts on Friday 16th September. Are you ready to transform the culture of your organisation?
You need to be at a senior level
You must be ready to apply the concepts you learn in your organisation, and be ready to create a workplace based on trust and freedom for your people
You must be prepared to spend 20% of your work time on the programme, over the two years, including putting it into practice
Learn more about our Level 7 programme, ask questions and experience the style and interactive approach of the programme with our free 1 hour taster session. The next taster is 25th August at 14:00, held over Zoom. RSVP now to save your place.
I would be more than happy to have a Zoom chat if you would prefer, or connect you to one of the existing participants. Email me on henry@happy.co.uk.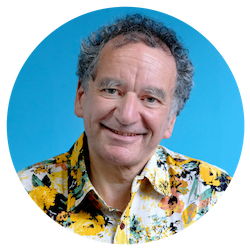 Henry Stewart, Founder and Chief Happiness Officer
Henry is founder and Chief Happiness Officer of Happy Ltd, originally set up as Happy Computers in 1987. Inspired by Ricardo Semler's book Maverick, he has built a company which has won multiple awards for some of the best customer service in the country and being one of the UK's best places to work.
Henry was listed in the Guru Radar of the Thinkers 50 list of the most influential management thinkers in the world. "He is one of the thinkers who we believe will shape the future of business," explained list compiler Stuart Crainer.
His first book, Relax, was published in 2009. His second book, the Happy Manifesto, was published in 2013 and was short-listed for Business Book of the Year.
You can find Henry on LinkedIn and follow @happyhenry on Twitter.
More by Henry
Next Conference: 2023 Happy Workplaces Conference
Our Happy Workplaces Conference is our biggest event of the year — and we're excited to announce that it will be back for 2023. Save the date for 15th June 2023!
Due to the success of previous years, we will be holding this event online via Zoom. As always, this event will include lots of discussion and interaction, with the opportunity to meet others who are on their journey to create happy workplaces.
Our speakers will be announced early next year. Previous speakers have included leadership gurus Tom Peters, David Marquet, Liz Wiseman and Bruce Daisley — as well as Andrew Barnes, author of The 4 Day Week, Helen Sanderson MBE, Professor Donna Hall CBE, and Pim de Morre of Corporate Rebels. We've had speakers from organisations such as John Lewis, WL Gore, Buurtzorg, Woohoo inc, Propellernet, Mayden, Next Jump, Foundation SP, Epic CiC, the National Audit Office, and more.
Use discount code EarlyHW23 at checkout to receive your Early Bird discount for 50% off — and the first 20 bookings will receive a £10 voucher for coffee from the Change Please website!