5 Key Attributes of The Most Effective Leaders
In: Blog
Date: Apr 03, 2018
By: Billy Burgess
A look at the major findings in Liz Wiseman's bestselling book, Multipliers: How the Best Leaders Make Everyone Smarter.
Hi, we are Happy
We are leading a movement to create happy, empowered and productive workplaces.
How can we help you and your people to find joy in at least 80% of your work?
More about Happy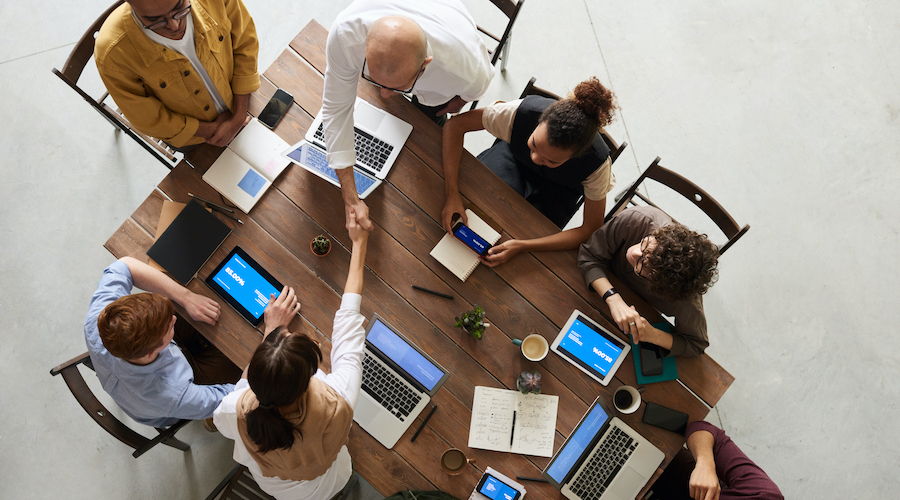 What is a Multiplier?
Multipliers are leaders who can bring out the intelligence and unique abilities of the entire workforce. Crucially, high-level productivity is achieved not through scare tactics or micro-management. By contrast, it comes through inspiring and challenging employees; engaging team members in important discussions that embed a sense of ownership; and encouraging innovation and the use of each individual's imagination.
In Multipliers, researcher and executive advisor Liz Wiseman repeatedly underlines the firm divide between multipliers and the less effective leaders she calls diminishers. While multipliers stimulate progress and get more done with fewer resources, diminishers sap workplace energy and make employees scared to express themselves.
Here are the five leadership characteristics that define multipliers.
Talent magnets
It's not that multipliers are blessed with the uncanny ability to sniff out the most highly educated, ingenious people in their field. Multipliers believe everyone in the organisation is smart and able and can therefore play an important role in advancing the business.
It's not just naïve faith that allows the multiplier to optimise resources, but a commitment to figuring out where each individual's strengths lie. As a result, enthusiastic and proactive people are drawn towards multipliers as they see an opportunity for self-growth under the multiplier's leadership.
Liberator
A multiplier is not a dictator; they do not assume to know everything and consequently ignore everyone else's opinions. Multipliers insist that everyone think for him or herself, and this way broaden their knowledge and improve their imaginative tools.
For employees to develop an individual voice, they must first feel confident they deserve to be there. And once a workforce feels secure, multipliers can foster an intense workplace environment. It's intensified not through aggression or egotistic showboating, but through widespread employee engagement and the determination to succeed.
Challenger
Multipliers don't generate proactive workforces simply by giving employees room to flex their muscles. Some impetus is needed to get employees actively engaged in the first place.
Where diminishers tend to believe they know best and will dictate the exact course of action, it's common practice for multipliers to propose challenging tasks and open things up for group discussion, leading to alternative paths of action.
By laying down the challenge and seeing how a workforce responds, multipliers learn more about the assorted talents of each individual employee.
Debate makers
Most of us are familiar with hierarchically-run workplaces – the select few at the top make all of the decisions, which get conveyed to everyone else. This often results in widespread confusion about how and why the decision was made; what its overall impact should look like; and how everyone's expected to get there.
Multipliers, meanwhile, find the best course of action by thoroughly debating important decisions among the workforce. Not only does this bring the team into the decision-making process, it also gives employees more understanding and preparation when it comes to putting decisions into action.
Investor
So far, multiplier-run workplaces might sound a bit like easy-breezy utopias. Crucially underpinning all of the above policies is the multiplier's emphasis on maintaining high standards throughout the workplace.
If a great idea is approved, the multiplier will make sure the necessary resources are in place for it to be carried out. But if employees fail to deliver or become lazy, multipliers will hold them accountable.
Workplaces that run in this manner quickly become self-moderating. High standards are instilled across the board and employees realise not just the extent of their individual responsibility, but hold others to account where necessary.
Related blogs
Why not sign up to our newsletter?
Sign up to our monthly newsletter, full of tips, tricks and news to help you to be happier and more productive at work.
Sign up here
Learn More Leadership Skills in These Upcoming Workshops
A happy workplace leads to greater productivity and tangible business results. We have developed a range of leadership programmes focusing on the skills you need to develop a happy workplace, based upon our own practical experience at Happy and learning from some of the world's great workplaces.
Here are just some of the public course dates coming up in the next few months:
All of these programmes are also available to book as private group courses for your organisation. Get in touch with our friendly team to find out more details including pricing and availability.
Why learn online with Happy?
Interactive and engaging - just like our classroom sessions
Bitesize or full-day sessions - fit around your schedule
Learn from home - all you need is a quiet place to call from and an internet connection
No quibble money-back guarantee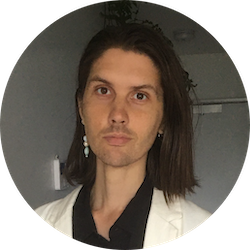 Billy Burgess
Billy has been writing blogs for Happy since 2017, covering mindfulness, stress management, confidence building and emotional intelligence as well as offering handy tips for Office 365 users. He's also an established arts, culture and lifestyle writer.
More by Billy