Celebrate Your Mistakes With Us
In: Blog
Date: May 01, 2019
By: Claire Lickman
"A person who never made a mistake, never tried anything new," Einstein famously said.
If you are an organisation that wants to encourage innovation, a 'no blame' culture is crucial.
Hi, we are Happy
We are leading a movement to create happy, empowered and productive workplaces.
How can we help you and your people to find joy in at least 80% of your work?
More about Happy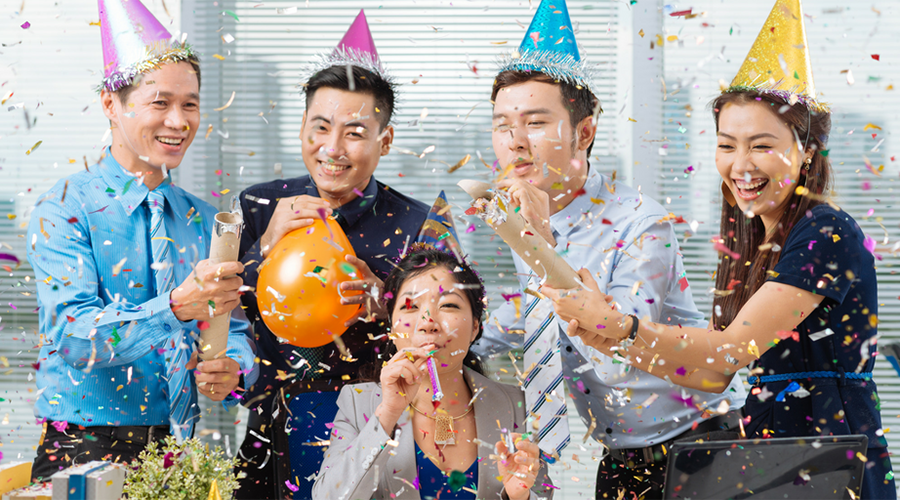 At Toyota, every member of staff is expected to come up with two kaizens (or ideas for improvement) each month, and is given 15 minutes each day to think of new ideas and try them out. Even if the learning is that the current process works better, this is still an important lesson – "the learning comes from the journey."
Here at Happy, one of our core principles is to celebrate mistakes – it is how we innovate and improve. So, in last month's competition, we asked you to celebrate your mistakes with us and share what mistakes you've learned – and, most importantly, what you have learnt from the experience.
Here are some of the responses we received (all anonymised) – share yours in the comments!
Not proof reading something before sending. I have learned to take time out, breathe, have a cup of coffee and start again 🙂Anonymous
I always end up taking on too much and then juggling too many things at once, and then waking up in the night and thinking "Oh gosh I haven't contacted that person back!". I am learning to say no to things as I am naturally a people pleaser. This week my mistake has been deciding to sew velcro on to collection bags so that they can sit in the collection tins of a fundraising project I'm working on. I have realised I hate sewing and that my project was rather over-ambitious as I had originally decided to sew 15 collection bags! After spending 2 hours struggling with my sewing machine, I turned to Amazon and managed to source collection bags somewhat to my specification and resigned myself to just sewing the velcro on to the bags which is hard enough! I am learning to only take on as much work as I can handle and that it's ok to say no to things or take an easier route if there is one.Anonymous
I underestimated the length and importance of a task, causing delay and a low quality output. I've learned I should always do "my homework" even for routine's jobs.Anonymous
I picked up my new bike on Monday and had it stolen that same eve because I only looped the lock around the front wheel & frame. Easy pickings. Not only have I learnt how to lock my bike properly next time, I found that writing down reasons not to let this get to me – situations that could have made it worse, why I am not an idiot, situations that are worse than this, enabled me to gain perspective on the situation much quicker than I usually would. Still upset but in no way hurt, I've not been that down when squeezing onto the tube until I can afford my next one!Anonymous
Don't assume because you told someone last week about what was happening this week, they'll remember it. What's important to you isn't always what's important to your colleagues. Regular reminders are always helpful.Anonymous
Being too precious about an area of work that I lead on and which requires the co-operation of all employees. I've learned that welcoming the contributions of specialist who have new ways of doing things really does help to improve the ways in which we work which is bound to have an impact on the customer.Anonymous
I made the mistake of not booking a table at a restaurant in advance – turned up and it was closed! So we had to find somewhere else to eat, but I learnt that the experience was less about the food we ate and was more about the great company I enjoyed over the meal with a person who is very special to me.Anonymous
A big theme was around not making time to prepare themselves or colleagues for meetings or tasks, not proof-reading an email carefully enough before sending it, or around mistakes with communication – misunderstandings, instructions not being clear or bad news not being delivered as well as it could have been.
Can you relate to any of these mistakes? What mistakes have you made recently? Share with us in the comments below!
Related blogs
Why not sign up to our newsletter?
Sign up to our monthly newsletter, full of tips, tricks and news to help you to be happier and more productive at work.
Sign up here
Learn more Personal Development tips in our Live Online Learning workshops
We have created a range of new online training programmes that look at how to perform to your fullest potential while working from home.
The Assertiveness workshop looks at the challenges of being assertive with colleagues online and communicating with those around you. Find out more
How to Have Conversations That Matter will show you how to have meaningful conversations about the stuff that really matters, and maintain positive relationships. Find out more
These workshops are also available for private groups — contact us for availability and pricing.
Why learn online with Happy?
Interactive and engaging - just like our classroom sessions
Bitesize or full-day sessions - fit around your schedule
Learn from home - all you need is a quiet place to call from and an internet connection
No quibble money-back guarantee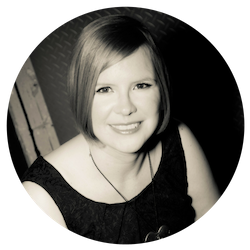 Claire Lickman
Claire is Head of Marketing at Happy. She has worked at Happy since 2016, and is responsible for Happy's marketing strategy, website, social media and more. Claire first heard about Happy in 2012 when she attended a mix of IT and personal development courses. These courses were life-changing and she has been a fan of Happy ever since. She has a personal blog at lecari.co.uk.
More by Claire