eLearning
We create digital learning on any subject matter or specialism.
You don't need to have any existing learning materials, either. Whether it's formal SCORM packages or online resources, we work with your subject expert to create material that your learners will love.
eLearning projects informed by our research with your specialists and your audience
When we say we create learning on any subject matter, we mean it. Previous projects include animal welfare legislation, international child protection laws and anti-bribery policies.
At the start of the project, we will spend time with your subject expert. We will gain a deep understanding of your organisation, your project and your learners.
If your learning does not exist yet, we will work with your experts to develop fresh content from scratch.
If you have existing classroom sessions, we will meet your instructors to get a feel for how they run. We will also speak to your learners to find out who they are, what they enjoy and what they find difficult.
This gives our team the interesting facts, funny anecdotes and scenarios to bring your learning to life. These little gems are what ignites the learner's interest - and helps them to remember it after.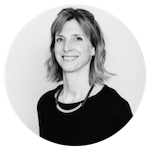 I had a fantastic experience working with Happy. They took the time to really think through complex material and to discuss its purpose and how best to communicate the key messages to our users. I felt in safe hands from start to finish and am very pleased with the end result. I have learnt a lot from this experience and have no hesitation in recommending Happy to other education providers.

Polly Haste, Training Lead, Sex Education Forum
How will we bring your learning resources to life?
Experience of working with a wide range of subject matter. We have worked with clients across the commercial, charity and voluntary sectors.
We design the whole learner journey. Whether it's formal SCORM packages or online resources, we will find and create the right solution for your learners.
Tailored to your organisation's needs. All projects are completely bespoke, and we work with you to get it right.
Excite and challenge your learners. We make digital learning as engaging as our classroom sessions with activities and resources.
Easy and stress free. We manage the whole project lifecycle for you, from research and planning to rollout.
Our promise
We want you to enjoy the process and enjoy working with us. But if you don't, we offer a full Happy Guarantee.
If you don't feel that our services have been useful or if you are unhappy in any way, just get in touch with our team. We will be happy to offer you additional support free of charge to help you to gain the results you need, or if you'd prefer, a full refund – no questions asked.