5 Really Simple Ways to Improve Any Meeting You Run
In: Blog
Date: Oct 23, 2019
By: Carrie Bedingfield
Love them or loathe them, we go to more meetings than ever, especially as more work is done in collaborative cross business teams. There are some simple steps we can all take to improve these group conversations dramatically and create leaps forward in clarity and progress. Meetings are surprisingly complex human interactions so making them more purposeful, more honest and easier to follow can have a seriously helpful effect. Try these five simple ideas to start with.
Hi, we are Happy
We are leading a movement to create happy, empowered and productive workplaces.
How can we help you and your people to find joy in at least 80% of your work?
More about Happy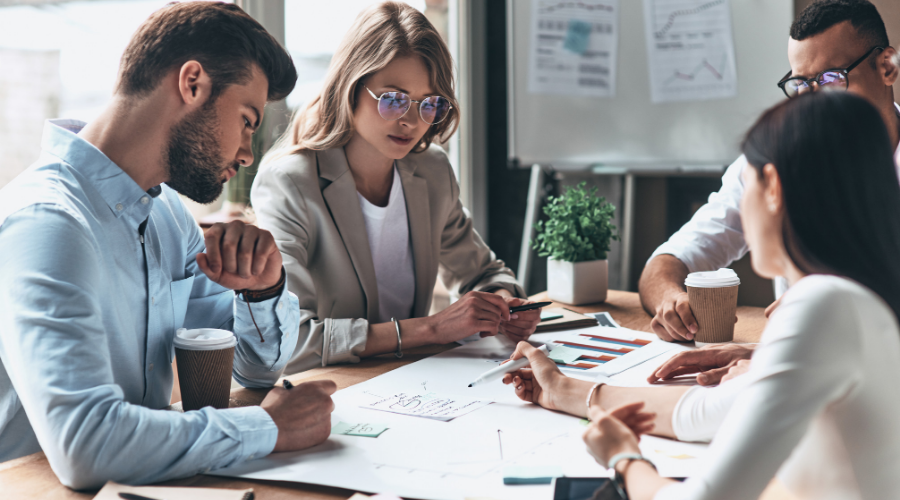 1. Give your meeting a question to answer
Framing the name of your meeting in the form of a question helps sharpen the meeting purpose in everyone's mind, signals your intention and tells them what is on or off the table. The same question might be more formal if it's a governance meeting "What is the likelihood that each Publishing project will hit its targets on time?" or less formal if it's a team check in: "How's everyone getting on with their Publishing projects and what support do you need?"
2. Break out the stages you need to go through to achieve the meeting goal
Conversations in groups can be circular and frustrating when participants think the meeting is at a different stage from each other.
For example if one person thinks they are simply at the sharing information stage and other meeting participants think that they are at the stage where they are critiquing what they're hearing, that can feel frustrating on both sides. Or if some people think the group is solving a problem and others think the group is still discussing what is the right problem to solve, this can lead to circular conversations where no one feels progress is being made.
Breaking out the stages and signposting them can help everyone follow the same kind of rules at the same time. For example you might say: "First we'll talk through the problem, just simply trying to check we all fully understand it from each other's point of view. THEN, we'll move on to generating options for how we might move forward."
3. Ask: "What would you love to get out of this session today?"
Take the time to allow everyone to answer this question at the start. Capture their answers on a whiteboard or flipchart. If any requests are outside the scope of this meeting, ask the group if it's ok to cover them on another day or another way. If the wish list is clearly too large to cover in one meeting, flag that and help the group decide what to cover and not cover today.
Collating individual needs centrally and then having the group decide how to handle any overflow creates greater commitment to the meeting, rather than simply powering through an agenda without addressing what people feel would genuinely be a good use of their time.

4. Capture decisions and actions clearly on the wall
Rather than each person just taking their own notes, make it a habit to collate lists of decisions and actions somewhere everyone can see and read during the meeting. This can iron out confusion about what exactly the group has decided it will or won't do and who is going to take the next step before anyone leaves the room.
You could also take a photo of those lists and circulate that as a record of the session afterwards.
5. Carve out time to embed what you've done back into the workflow
A meeting creates information, new questions, offline conversations and actions, all of which need to find their way into to do lists and plans and onto other people radars. Circulating a list of actions often isn't enough to get the value you've created put to work back in the organisation.
Consider how you might truly embed the outputs you've worked so hard to create back into the workflow, for example by giving people 10 minutes at the end of a meeting to stay in the room and add information, to dos and calendar entries or even to have offline conversations with people before everyone leaves the room.
Think about how outputs might link in with other organisational or team comms like project management systems or team briefings.
Related blogs
Why not sign up to our newsletter?
Sign up to our monthly newsletter, full of tips, tricks and news to help you to be happier and more productive at work.
Sign up here
Learn more meeting skills in our Live Online Learning workshops
Happy offers a range of two-hour online workshops centred on productive online meetings. 
9 Tips to Leading Interactive Meetings in Zoom will show you how to involve everybody and become more focused with Zoom. The next course dates are 5th May and 7th September. Book now
9 Tips to Leading Interactive Meetings in Teams proves MS Teams is much more than just a site where you can see each other remotely. Learn how to make your meetings and events truly interactive on 12th April from 10am-12pm. Book now
Leading Engaging Remote Meetings provides tips on how to engage distant participants and have tons of tips to share with others. Find out more
Why learn online with Happy?
Interactive and engaging - just like our classroom sessions
Bitesize or full-day sessions - fit around your schedule
Learn from home - all you need is a quiet place to call from and an internet connection
No quibble money-back guarantee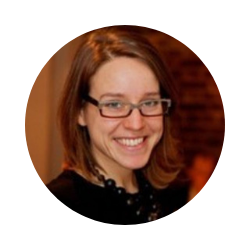 Carrie Bedingfield
Carrie has been making tools and methodologies to improve and enable better human interactions at work for nearly 20 years (including clean communication) and now her research at Cambridge University's Engineering Department is exploring opportunities for improving the outcomes of group information sharing, idea generation and decision making events, specifically in the context of the engineering design process. Carrie is the founder of Onefish Twofish (employee engagement consultancy), 50th Generation (purpose-led innovation and start-up accelerator) and LoMo (the methodology for improving meetings in the workshop).
More by Carrie