How to Build Trust and Credibility in the Workplace
In: Blog
Date: Jan 24, 2019
By: Paul Gapper
Being promoted to manage the team you were once a member of can be one of the hardest situations a new manager can face. How do you build credibility within your team in your new position? How can you be seen as a capable and trustworthy leader, that your team will want to be led by? Happy's Senior Facilitator, Paul Gapper, explains more.
Hi, we are Happy
We are leading a movement to create happy, empowered and productive workplaces.
How can we help you and your people to find joy in at least 80% of your work?
More about Happy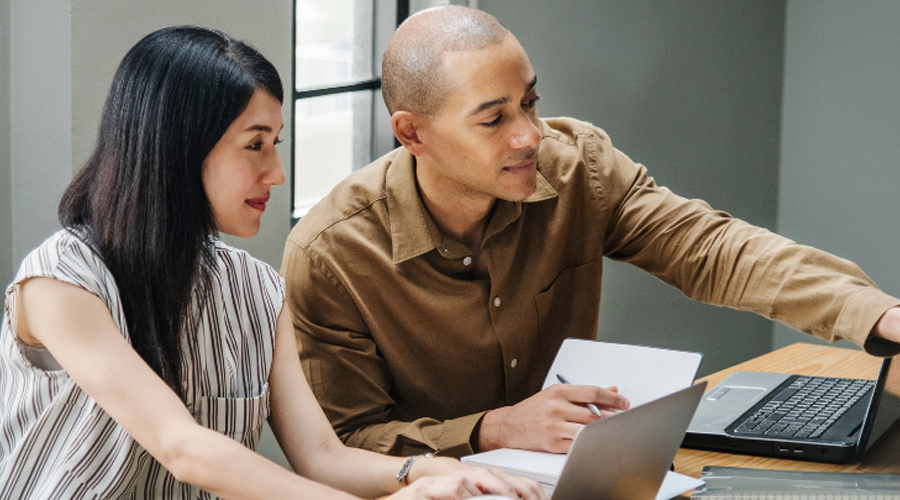 One of the hardest situations that a new manager can face is being promoted to manage the team they were once a member of. In the past, they could share their opinions of the organisation freely with their co-workers; they could speculate openly about why W was doing X, and Y was doing Z. Now, they find themselves with responsibility for their colleagues' development and for making sure those same colleagues are keeping to the policies and procedures of the organisation. Ultimately, they have the power to discipline them.
While any new manager may experience some sense of loss, they are also presented with great opportunities. The chance to encourage people to do more than they ever thought they could do, to identify people's strengths and allow them to use them, and even to develop a person to the point where they believe that they too might be ready for a more demanding role.
But where does the new manager start? How can they gain credibility? On our management programmes we ask people to consider the characteristics of someone from their past they consider to be a 'positive, enduring leader.' When we arrange the responses under the categories of attitude, skills and knowledge, it is almost always the person's attitude that they valued most: positivity, empathy, clarity etc. A first step, then, might be to decide what attitudes the new manager wants to bring to the role.
We then ask them to think about their own purpose as a leader. Cathy, our Group Managing Director, describes her purpose as 'helping others be great.' I see this enacted in the way she works with me and my colleagues. If you are a new manager, or even a manager looking to refresh your style, what is your purpose as a leader and how will you enact that with your team?
Having decided on your purpose, a useful question here is not, what do I need to do? But, how do I need to be? My purpose as a trainer, for example, is to enable people to change. In order to do this, I need to be open, willing to listen, curious about their experience.
In his book The Speed of Trust Stephen M. R. Covey looks further at what it is that gives a manager credibility with their staff. The first aspect he identifies is one we have looked at: intent. How do I intend to be with my staff? The second, is integrity: do I do what I say that I will do? If I tell my staff that I will be treating them all equally, but then they observe me favouring one or two people, I will lose their respect.
Intent and integrity are what Covey describes as character traits. The next two refer to the person's competence. The first of these is whether or not you achieve results. Though this can feel intimidating, it might be best to see it as encouraging your staff to do the job they were hired to do. And, if they find themselves in difficulties, giving them the space to work out what to do next.
The second aspect of competence is capability to do the job. If you were hired, then your organisation has clearly decided that you do. If you are looking for a focus for action, then you might want to reflect on the sort of behaviours that will develop trust with your team. We have identified thirteen, including: straight talking, respecting others, being transparent, admitting mistakes, showing loyalty, delivering results, seeking feedback to improve your work, addressing tough issues, making your expectations clear, holding yourself and others accountable, listening first, keeping commitments and trusting others.
Identify those you are strongest at and keep doing them. And, if you want to, pick one you want to develop and start to practise it.
For many people, the true learning for a new manager comes in carrying out the job. Every day provides a new lesson, another opportunity. Reflection can help you with this. At the end of each week, ask yourself: what is one that I am proud of having done? And, what is one thing I have learned?
Related blogs
Why not sign up to our newsletter?
Sign up to our monthly newsletter, full of tips, tricks and news to help you to be happier and more productive at work.
Sign up here
Learn More Leadership Skills in These Upcoming Workshops
A happy workplace leads to greater productivity and tangible business results. We have developed a range of leadership programmes focusing on the skills you need to develop a happy workplace, based upon our own practical experience at Happy and learning from some of the world's great workplaces.
Here are just some of the public course dates coming up in the next few months:
All of these programmes are also available to book as private group courses for your organisation. Get in touch with our friendly team to find out more details including pricing and availability.
Why learn online with Happy?
Interactive and engaging - just like our classroom sessions
Bitesize or full-day sessions - fit around your schedule
Learn from home - all you need is a quiet place to call from and an internet connection
No quibble money-back guarantee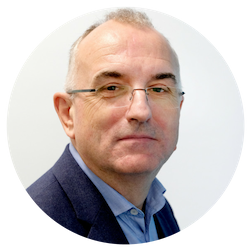 Paul Gapper
Paul is a Masters qualified trainer with experience in interpersonal skills, work skills and management training. He has worked in the public, private and voluntary sectors for over fifteen years. Paul has a Distinction in the Institute of Personnel Development Training Certificate and the teacher-training certificate for Mindfulness-Based Approaches from the Oxford Mindfulness Centre. In 2017, Paul was a Finalist for the Learning Professional of the Year at the 2017 Learning Awards.
More by Paul