4 Ways to Improve How You Receive Feedback
In: Blog
Date: May 19, 2019
By: Billy Burgess
Receiving feedback is a skill. People commonly struggle with being open to feedback and responding to it. In this blog, Billy gives four ways to improve how you receive (and accept) feedback from others, both positive and negative.
Hi, we are Happy
We are leading a movement to create happy, empowered and productive workplaces.
How can we help you and your people to find joy in at least 80% of your work?
More about Happy
Feedback comes at us from a variety angles all the time. At home, at work, in social situations and congested train carriages, everyone's got something to add or insinuate. The radio gives you feedback. The bank teller gives you feedback. You get it from loved ones and colleagues and friends of friends. It's a lot.
Receiving feedback is a skill. But despite its omnipresence, people commonly struggle with being open to feedback, calmly responding to it, knowing when and how to accept it or just noticing it in the first place.
We sidestep feedback for numerous reasons. If we're sensitive, critical feedback can feel like an attack. If we're feeling proud and confident, it can seem unnecessary or disruptive. Sometimes we just don't respect the person dishing it out and choose to interpret it as misguided or untrue.
Whatever it is, it's easier to dismiss unsolicited advice than to acknowledge a deficiency and make a determined effort to change.
Choose your feedback
Improving one's ability to receive feedback doesn't mean acting on every bit of criticism or passive aggressive nudge you come into contact with. That would have a hefty impact on the consistency of your sense of self.
Besides, not many of us are in danger of taking on too much feedback. We're so quick to discard feedback as either not a priority or not suitable, but there's generally some element of the feedback that you can adopt. Resisting the urge to hastily refute feedback lets you identify the constructive merit within.
The input of others is indispensable
A lot of us will actively pick holes in the feedback we receive. The tone of voice may be off or it might be coupled with a false assumption about our character. But ask anyone and they'll almost certainly express interest in self-improvement. To properly pursue this aim the input of others is indispensable.
Even self-awareness gurus don't have access to a completely accurate self-image. How can you know whether a piece of feedback is on point if you're not sufficiently informed on how others perceive you? Feedback is a vital tool for enhancing self-awareness and revealing how other people see you.
We all respond differently to feedback
You're involved in a group task at work and everyone gets the same negative feedback. One of your fellow group members takes it to heart and gets really upset, but you don't give two hoots.
It's no good feeling superior to your colleague just because you're unmoved and they're a wreck. Conversely, you don't want to get anxious that you've failed to react in the appropriate manner. Self-appraisal is likely to reveal that these reactions stem from essential personality traits.
There's no right way to receive feedback
Being emotionally thwacked by feedback has as much to do with a person's biased interpretation as with the feedback itself. If someone believes they're a lousy group member, negative feedback for a group project will hit them where it hurts – even if that's not the essence of the feedback.
Compare this to someone whose emotional reaction is limited. In this case, the recommendations of the feedback will lack urgency and it'll slip from their mind if not adopted in quick time.
Neither reaction is invalid. It's the subsequent actions that matter. Feedback can be painful; it's like being told you're not up to scratch. Absentmindedly letting feedback slip from your mind can worsen relationships; others probably see your failure to act as impertinent.
The key is learning to understand our customary reactions to feedback. This prepares us to either manage the pain or motivate ourselves into action. Ultimately this allows us to learn and grow and build stronger relationships.
Related blogs
Why not sign up to our newsletter?
Sign up to our monthly newsletter, full of tips, tricks and news to help you to be happier and more productive at work.
Sign up here
Learn more Personal Development tips in our Live Online Learning workshops
We have created a range of new online training programmes that look at how to perform to your fullest potential while working from home.
The Assertiveness workshop looks at the challenges of being assertive with colleagues online and communicating with those around you. Find out more
How to Have Conversations That Matter will show you how to have meaningful conversations about the stuff that really matters, and maintain positive relationships. Find out more
These workshops are also available for private groups — contact us for availability and pricing.
Why learn online with Happy?
Interactive and engaging - just like our classroom sessions
Bitesize or full-day sessions - fit around your schedule
Learn from home - all you need is a quiet place to call from and an internet connection
No quibble money-back guarantee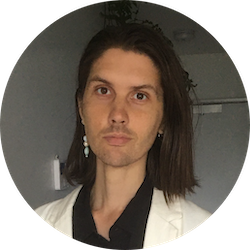 Billy Burgess
Billy has been writing blogs for Happy since 2017, covering mindfulness, stress management, confidence building and emotional intelligence as well as offering handy tips for Office 365 users. He's also an established arts, culture and lifestyle writer.
More by Billy