How to Use Clean Language to Limit Misunderstandings
In: Blog
Date: Apr 05, 2019
By: Billy Burgess
Clean Language is a communication method devised by David Grove to limit misunderstanding, improve relationships and ultimately enhance the quality of our work. Learn how to use this technique in this blog post by Billy Burgess.
Hi, we are Happy
We are leading a movement to create happy, empowered and productive workplaces.
How can we help you and your people to find joy in at least 80% of your work?
More about Happy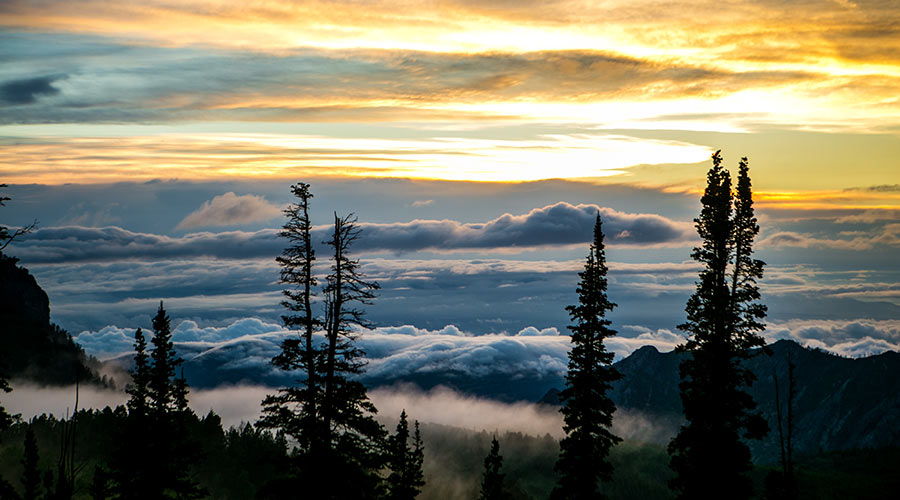 "I'm just a soul whose intentions are good. Oh lord, please don't let me be misunderstood." There's probably a Nina Simone lyric to mirror all of our perpetual worries, but this one from 1964's Don't Let Me Be Misunderstood underlines a universal problem.
Despite our being social animals who learn from and develop meaning through language, interpersonal communication remains rife with difficulties. This is intensified in a workplace setting where people may feel under stress: stress reduces our ability to think and communicate with clarity.
But clarity really matters at work. To get stuff done, we need to understand each other. We need to grasp our customers' challenges; understand our colleagues' ideas; execute instructions precisely.
Clean Language is way of limiting misunderstandings, improving relationships and ultimately enhancing the quality of our work. It does this by developing inquiry skills including paying attention and asking precision questions, so that we can build a picture of the world as it appears to the other person.
Effective listening
The critical importance of listening can't be stressed enough. In order to deploy Clean Language, you'll need to establish an effective listening practice. This means giving someone your full attention rather than worrying about finding impressive things to say.
Effective listening isn't such a difficult thing to achieve, although it's in pandemic short supply. We want to imprint ourselves on other people and demonstrate our unique perspective. But what is the use if it hinders our ability to understand one another? 
Relax. That's all it takes. Let thinking take a back seat and become wholly engaged in what someone is saying to you. You can learn a lot by suppressing the urge to respond with something flashy.
Clean Language questions
With listening as your foundation, you can start asking Clean Language questions. The goal is to avoid leading someone with your inquiries. Instead, you want to gain a clearer understanding of what they think.
If someone you're talking to claims to furiously dislike Nina Simone's original recording of Don't Let Me Be Misunderstood but to love The Animals version, and you take the opposite view, what would you like to happen? Questions like "Do you think Nina has a bad voice?" are likely to prompt argument and conflict. Confrontational conversations can shut down further discussion and ultimately, damage relationships .
A Clean Language approach, on the other hand, would help you discover more about The Animals fan, and why they take their view. It would tend to strengthen mutual understanding, and enhance your relationship.
You'd start by repeating back the key points, using their words. "And you furiously dislike Nina Simone's version, but you love the one by The Animals."
From here, you could choose your follow-up Clean Language question. You might ask, "What kind of furiously dislike?" or "What kind of love?" "Is there anything else about Nina Simone?" or "Is there anything else about The Animals?". Your choice of question, and what you ask it about, can take them deeper into their complaint or towards their passion. Notice the possible emotional impact of these choices, which are normally well outside our conscious awareness.
Whichever question you choose, listen to the answer, then ask another. You will develop a better understanding of what they value.
The impact of Clean Language
It might sound basic, but giving someone high-quality attention generates mutual sympathy and opens the door to deeper connections. It has been shown to reduce stress, and even to increase IQ by more than 20 per cent!
Asking leading questions, and eagerly throwing in your own two cents, can feel quite intrusive as well as limiting the constructive potential of a conversation.
Illustrating that you're listening by repeating back key words and sentences and expressing genuine interest will build rapport and lead to more open communication in future.
Clean Language and self-awareness
Self-awareness is a positive attribute in all facets of life. It allows us to understand how we're perceived by others and discern the origins of our ideas and feelings. The majority of the population claim to possess self-awareness, but psychologists suggest that less than a fifth of us do.
Clean Language communication can help build greater self-awareness – not just in yourself but also in the people you speak with. Clean Language questions help us get to the core of someone's opinions and ideas by probing beyond the emotions at the surface to discover the roots of certain viewpoints.
Wiping away misunderstanding by communicating in a more neutral and curious manner will also stimulate honesty and give you deeper insight into how you are perceived.
Related blogs
Why not sign up to our newsletter?
Sign up to our monthly newsletter, full of tips, tricks and news to help you to be happier and more productive at work.
Sign up here
Learn more Personal Development tips in our Live Online Learning workshops
We have created a range of new online training programmes that look at how to perform to your fullest potential while working from home.
The Assertiveness workshop looks at the challenges of being assertive with colleagues online and communicating with those around you. Find out more
How to Have Conversations That Matter will show you how to have meaningful conversations about the stuff that really matters, and maintain positive relationships. Find out more
These workshops are also available for private groups — contact us for availability and pricing.
Why learn online with Happy?
Interactive and engaging - just like our classroom sessions
Bitesize or full-day sessions - fit around your schedule
Learn from home - all you need is a quiet place to call from and an internet connection
No quibble money-back guarantee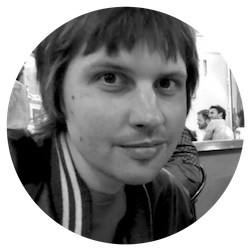 Billy Burgess
Billy has been writing blogs for Happy since 2017, covering mindfulness, stress management, confidence building and emotional intelligence as well as offering handy tips for Office 365 users. As an arts, culture and lifestyle writer, his work is regularly published in Music Feeds, VICE, RedBull.com, Beat magazine and Mixdown.
More by Billy