Improve Collaboration for a More Productive Workplace
In: Blog
Date: Mar 07, 2019
By: Billy Burgess
Would you like to collaborate and work better with your colleagues? In this blog, Billy gives his five tips to improve collaboration, starting with working on your Active Listening skills.
Hi, we are Happy
We are leading a movement to create happy, empowered and productive workplaces.
How can we help you and your people to find joy in at least 80% of your work?
More about Happy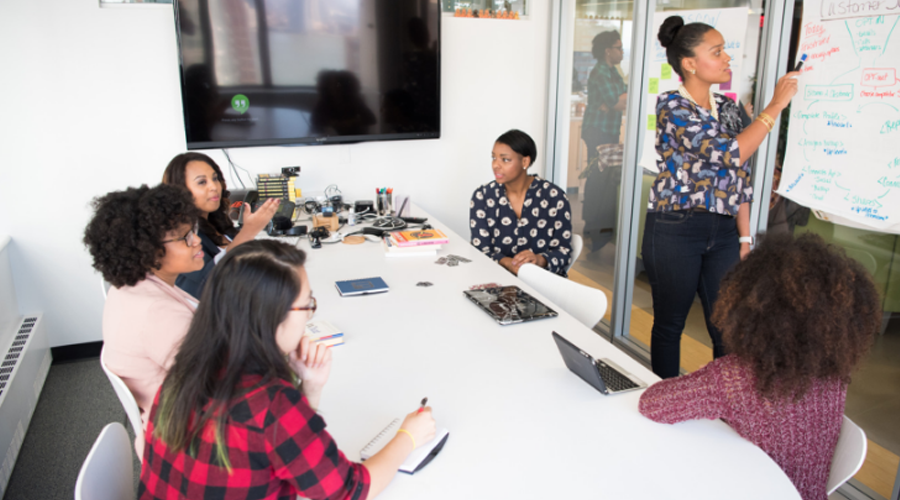 We have all experienced the pain of being at a party or function and having someone talk at us rather than to us. They have got no interest in what you have to say. They are barely even acknowledging your contributions, just waiting to blurt out their next self-absorbed anecdote or unimaginative opinion.
This is a fundamentally flawed communication practice. Communication crucially depends on one's ability to listen.
You are doing yourself a disservice in a workplace setting if your independent spirit stops you from collaborating with co-workers. Even if you believe you have found the perfect solution to a workplace problem, basking in self-satisfaction is rarely the best way to go about things.
Listen to what others have to say
By listening, you can push discussions in the desired direction. A key device here is asking questions. After actively listening to someone's perspective, ask questions that both demonstrate your understanding of their ideas and that will steer the discussion towards your desired outcome.
If, for example, you have devised a solution to a messy email submission system, ask the other person how they feel about the existing system. This will focus their attention on the system while also stimulating their own ideas on the matter.
You have now opened up the potential for collaboratively developing an even better solution. Even if your organisational insights are of the highest order, no single person has all the answers.
Collaborate across communities
Collaboration between people with different backgrounds and skill sets has the highest potential for breeding progress and innovation.
Consider this scenario: you are going to a pub quiz with your identical twin brother who is also a close friend. Your backgrounds and interests are almost exactly the same, so when one of you doesn't know an answer the other is unlikely to either. It will be difficult to figure out what actor played the lead role in Midnight Cowboy if you grew up in an environment almost entirely devoid of film and TV.
This might be a tangential analogy, but collaborating only with people from a similar background, and in possession of a comparable skill-set, inevitably limits the ceiling for innovation.
Avoid 'Groupthink'
Groupthink occurs when contrived attempts at collaboration revolve around polite agreement and the adoption of dead-end ideas. Instead of focusing on achieving the greatest outcome, the group's more concerned with maintaining an unruffled dynamic.
When a group follows the lead of the loudest person in the room, the outcome tends to be no better than what the individuals could've done individually. Often the discussion revolves around issues with which everyone already has a basic understanding of, and makes no room for novel contributions.
Encourage collaborative discussion in meetings
If everyone in the meeting room gets to share some ideas without fear of judgement then, progress will follow. This is in contrast to old-fashioned lecture style meetings where one person lets you know the score, what is required of you and where you stand in the hierarchy.
Meetings that invite a variety of viewpoints are far more likely to produce innovative breakthroughs and leave you in a different place than where you started.
Key attributes for successful collaboration
Emotional intelligence, flexibility and a genuine desire for growth – these are all essential attributes for successful collaboration. Reluctance to move beyond your comfort zone is only natural, but that is going to stifle your professional development, and will soon lead to job dissatisfaction.
Put yourself out there, listen to your colleagues, withhold judgement and embrace your differences.
Related blogs
Why not sign up to our newsletter?
Sign up to our monthly newsletter, full of tips, tricks and news to help you to be happier and more productive at work.
Sign up here
Learn how to have successful, collaborative online meetings with our Live Online Learning workshops
Happy offers a range of two-hour online workshops centred on productive online meetings. 
9 Tips to Leading Interactive Meetings in Zoom will show you how to involve everybody and become more focused with Zoom. 
Foundations for Great Remote Meetings looks at how to be the perfect participant in your remote meetings. 
Chairing Remote Meetings considers how to facilitate productive and enjoyable meetings that achieve the purpose for which they have been arranged.
Why learn online with Happy?
Interactive and engaging - just like our classroom sessions
Bitesize or full-day sessions - fit around your schedule
Learn from home - all you need is a quiet place to call from and an internet connection
No quibble money-back guarantee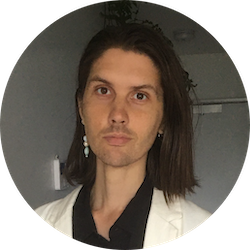 Billy Burgess
Billy has been writing blogs for Happy since 2017, covering mindfulness, stress management, confidence building and emotional intelligence as well as offering handy tips for Office 365 users. He's also an established arts, culture and lifestyle writer.
More by Billy