Level 7 Senior Leadership Apprenticeship Programme
Would you like to transform the culture of your organisation?
Our Level 7 Senior Leadership Programme is practical and hands-on — designed for senior leaders who want to make a real cultural change in their workplace.
This is a Level 7 qualification and the equivalent of a postgraduate degree or MBA. But you do not need a degree to join the programme, and as an apprenticeship qualification, the focus is on implementing ideas and on-the-job learning rather than sitting in long, dull lectures.
Discover what could be possible when you create a happy workplace
The last two years have caused a huge shift in organisational priorities. The pandemic has triggered a re-examination of the meaning of work and the purpose of organisations. Whilst a focus on the bottom line remains critical, the emphasis on people and culture has been shown to be vital in creating more agile, innovative and resilient organisations. Research has shown that those organisations who have a people focused strategy are more productive, creative and profitable.
The course draws upon the principles of The Happy Manifesto. Written by our Chief Happiness Officer, Henry Stewart, this international bestseller formulates what we regard as a fundamental truth — staff perform best when they feel good about themselves.
This is not for the faint-hearted. You need to be brave, positive, open minded and committed to some hard work. This will be rewarded with real tangible results. By creating self-managed teams, you will unlock the strengths, ideas and potential of everyone and help drive the sustainable success of your organisation.
Is this programme for you?
The Level 7 programme is not about learning a few leadership tips. It is designed for those who want a cultural transformation of their workplace.
You need to be at a senior level — a CEO, Director or Head of Department. This can be in the commercial world, the public sector, a social enterprise or a charity.
You must be prepared to spend 20% of your work time on the programme, over two years, including putting it into practice.
There are no qualifications required to attend this programme. While a Level 7 is the equivalent of a post-graduate qualification, we do not require a degree to attend it. However, England and Maths Level 2 (GCSE A*-C) are required elements for completion of the programme.
You must be open minded and ready to apply the concepts you learn in your organisation.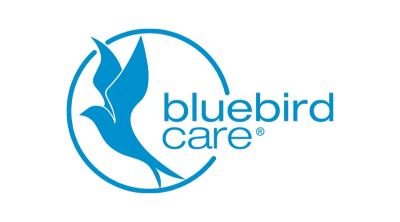 Melanie Cohen, Director of Bluebird Care (Bournemouth & Poole), started the Level 7 Senior Leaders programme in April 2021.
Read her story in this blog.
Allen Castro on the Level 7 programme
Allen Castro at ATS is currently on the Level 7 programme, and in this clip he explains what he's learnt on the programme and what the benefits have been.
Contents of the Programme
Spread over two years, the Level 7 programme will include:
Monthly face-to-face sessions (either online or in the classroom)
Group coaching between each session
Creation of groups of five to six to collaborate with, and buddies to keep in regular touch with
Use of an online portal with a wide range of resources
Keynote speakers that are at the cutting edge of new ways of working
Visiting a progressive organisation
Download the full outline as a PDF
You will be expected to complete at least 6 working hours per week in 'off-the-job' training through the duration of the training programme. These 6 hours per week will include training, coaching, assignments, work activities, projects, research, and reflections.
This Level 7 programme is certified by the Institute of Leadership.
Our Next Available Dates
Our next public programme will start in September 2024, with workshops being held remotely through Zoom. The first session is your induction, where you will meet your facilitator and other learners, with workshops beginning one month later. Please contact our friendly team for more details about enrolment and for the full list of dates for these sessions.
If you would like a private group programme for your organisation, please get in touch with our team to discuss the available options, pricing and availability. These can be held anywhere in the UK, at Happy or at your workplace.
Why not sign up to our newsletter?
Sign up to our monthly newsletter, full of tips, tricks and news to help you to be happier and more productive at work.
Sign up here
Join our free 1 hour taster session
Learn more about our Level 3, 5 and 7 programmes, ask questions and experience the style and interactive approach of the programme with our free 1 hour taster session.
Join us next on 25th January or 6th March.
RSVP now
How much does it cost?
The Senior Leaders Programme is tied to the Level 7 Apprenticeship standard.
This programme costs £14,000. For people based in England, it is fully funded by the Apprenticeship Levy.
For those paying the Levy (organisations with payrolls over £3 million) those are the only costs, beyond the Levy.
For those not paying the Levy, it is 95% funded by the government, so the extra cost will be £700.
Note: You do not qualify for the funding if you have a prior Level 7 qualification in business or leadership (MA or MBA).
Membership for the Institute of Leadership also has a registration fee of £60 per person.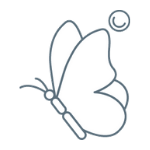 The level of support I have received from the facilitators and staff at Happy has been second to none. When I have needed feedback on assignments, I have received it quickly and it has always been tailored to my own working environment and my capabilities and opportunities.

I have loved learning at the Happy offices alongside other people and sharing our own experiences and knowledge and was worried when COVID-19 hit and it became a virtual program. The facilitators and staff at Happy have worked hard to ensure there has been little disruption to the delivery of sessions and actually there is much more opportunity for a bit more one to one time which has been great.

The apprenticeship is demanding on your time so all learners AND their employers need to be committed to their development otherwise it can quickly become overwhelming. Having said that, it is completely achievable with the right support, trainers and content and I believe Happy delivers this and more. Good luck!

Kelly McMaster, the Dog's Trust, on the Level 5 Development Programme for Experienced Managers