Level 7 Senior Leaders Programme
In January 2021, Happy plans to launch a Level 7 Senior Leaders Programme, funded by the Apprenticeship Levy. It will be the equivalent of a 'Happy MBA'.
This 26-month Level 7 programme will be focused on people. While it will include strategy and finance, the main focus will be exploring the limits of trust and freedom, creating self-managing organisations and putting your people first.
Discover what could be possible when you create a happy workplace
Are you ready to commit 20% of your work time to a 26-month development programme that will challenge your thinking? Discover what could be possible when you create a truly happy, productive workplace.
As well as exploring the latest theory, you will hear from people who are putting these ideas into practice. You will visit organisations such as Toyota, Buurtzorg and the Belgian Ministry of Social Security.
How much will it cost?
The Senior Leaders Programme is tied to the Level 7 Apprenticeship standard and includes the Institute of Leadership and Management (ILM) Level 7 qualification. The full price of the programme is expected to be around £12,000, but this has not yet been confirmed. However, it will be available at little or no cost for people working for organisations in England through the government's Apprenticeship Levy or co-investment schemes.
If your organisation is in England and pays the Apprenticeship Levy (ie. your payroll is over £3 million), then the only cost will be a £253 registration fee for the ILM.
If your organisation does not pay the Levy, you can still be 95% funded by the Education and Skills Funding Agency. This means the cost would be approx £600 per person (with no VAT), plus the £253 ILM registration fee.
There may also be travel and accommodation costs for the visits to innovative workplaces.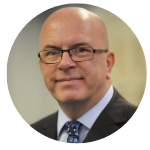 Happy demonstrates how the method for attaining a happy and high achieving workplace is within the grasp of any organisation — provided managers are prepared to be inventive and let go of past certainties.

Brendan O'Keefe, Managing Director, Epic CIC