Is Your Company an Ostrich or a Fox?
In: Blog
Date: Mar 31, 2011
By: Henry Stewart
Last year my daughter went to a special American Apparel sale which was overrun with eager shoppers. They had to close and, when the police arrived, it turned into a bit of a riot.
Hi, we are Happy
We are leading a movement to create happy, empowered and productive workplaces.
How can we help you and your people to find joy in at least 80% of your work?
More about Happy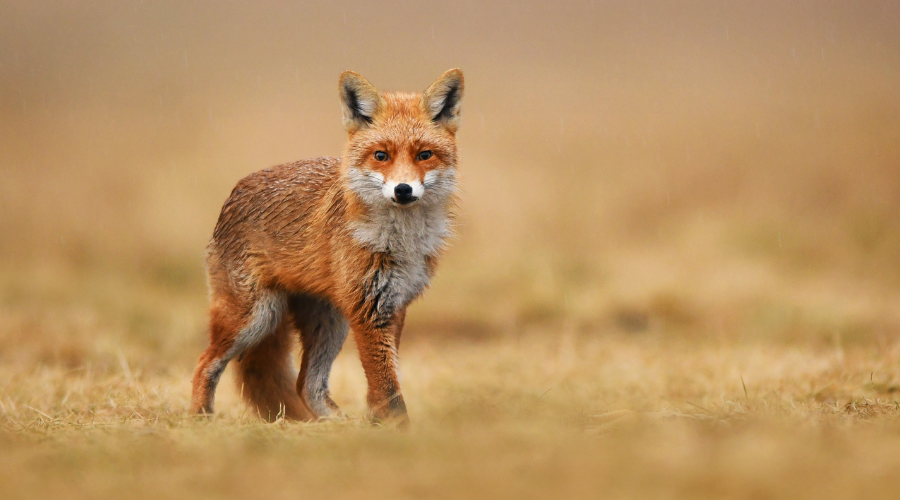 I posted something about it on my Facebook page, not even aware that this was publicly visible. Within an hour I'd got an apology by email from American Apparel and a voucher giving 40% off their online site.
Contrast that with a recent experience with the insurance company MoreThan. After being dissatisfied with their service (they refused to provide information on the effect of a claim and lost my replacement bicycle order) I filled in their feedback form fairly negatively. I then waited for them to contact me, presuming any decent company would want to contact a customer who had made clear they were unhappy. Of course, no call came.
These are the two ends of customer service. On the one hand you have you have the foxes, eagerly scouring the internet to find any negative mention of their name and responding directly to the customer. And then there are the ostriches, burying their heads in the sand, and somehow managing to ignore negative feedback even when it is submitted on their own feedback forms.
At Happy we have long sought out any unhappy customers. We are lucky in that we get daily feedback, but the crucial thing is to do something with it. If any course gets two or more scores of average sor below (out of 30 responses, given that each student rates five items) then we aim to call the learner the next day to find out if something went wrong for them. If they did not have a great day, all our staff know they can do whatever is needed to make them a happy customer again.
I ended up filing a formal complaint with More Than and asked them why they hadn't responded to the feedback. "Oh, that gets fed back monthly but it goes to the individual you talked to. We would never contact the customer in response. They can lodge a formal complaint if they are unhappy."
More Than are, of course, not alone or even unusual. Whenever I've had a bad experience i do tend to fill out a feedback form, being careful to be negative enough to trigger any alert the company might be using. But less than 1 in 10 companies do respond. Presumably, they use the surveys only for their internal stats but not to actually respond to their customers. This is something I've never understood. If a customer has told you they are unhappy, why would you not want to talk to them and see if you can turn them around?
So the question for you is: do you actively search out any dissatisfied customers? Do you keep an eye on Twitter and scour the internet for comments about your company? Do you check your feedback and make direct contact with any response that looks unhappy – or do you stick your head in the sand and only respond if they are so annoyed that they go to the trouble of taking out a formal complaint?
Related Blogs
Keep informed about happy workplaces
Sign up to Henry's monthly Happy Manifesto newsletter, full of tips and inspiration to help you to create a happy, engaged workplace.
Sign up here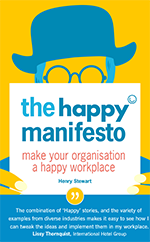 Learn the 10 core principles to create a happy and productive workplace in Henry Stewart's book, The Happy Manifesto.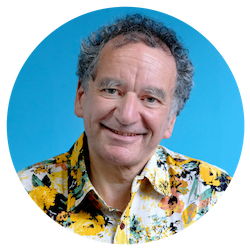 Henry Stewart, Founder and Chief Happiness Officer
Henry is founder and Chief Happiness Officer of Happy Ltd, originally set up as Happy Computers in 1987. Inspired by Ricardo Semler's book Maverick, he has built a company which has won multiple awards for some of the best customer service in the country and being one of the UK's best places to work.
Henry was listed in the Guru Radar of the Thinkers 50 list of the most influential management thinkers in the world. "He is one of the thinkers who we believe will shape the future of business," explained list compiler Stuart Crainer.
His first book, Relax, was published in 2009. His second book, the Happy Manifesto, was published in 2013 and was short-listed for Business Book of the Year.
You can find Henry on LinkedIn and follow @happyhenry on Twitter.
More by Henry
Next Conference: 2024 Happy Workplaces Conference
Our Happy Workplaces Conference is our biggest event of the year, and we'd love for you to join us next year. Save the date for Wednesday 15th May 2024!
This will be a hybrid event — we will host up to 50 people in the venue at Happy's HQ in Aldgate, London, and up to 200 people online via Zoom. The speakers will be a mix of online and in person. However you choose to join us for 2024, there will be interaction, discussion, space for reflection and opportunities to network with others.
All tickets are currently half-price until January 2024.