How to Be a Multiplier and Why it is Important
In: Blog
Date: May 08, 2023
By: Henry Stewart
I recently did a podcast with Liz Wiseman, the author of Multipliers: How the Best Leaders Make Everyone Smarter (and Impact Players).

Her book, Multipliers, has had a transformational impact on Happy and on our programmes. All of our 'people managers' are Multipliers, who enable their people to do their best work, and we've began training others on how to be a Multiplier on our leadership programmes.
Hi, we are Happy
We are leading a movement to create happy, empowered and productive workplaces.
How can we help you and your people to find joy in at least 80% of your work?
More about Happy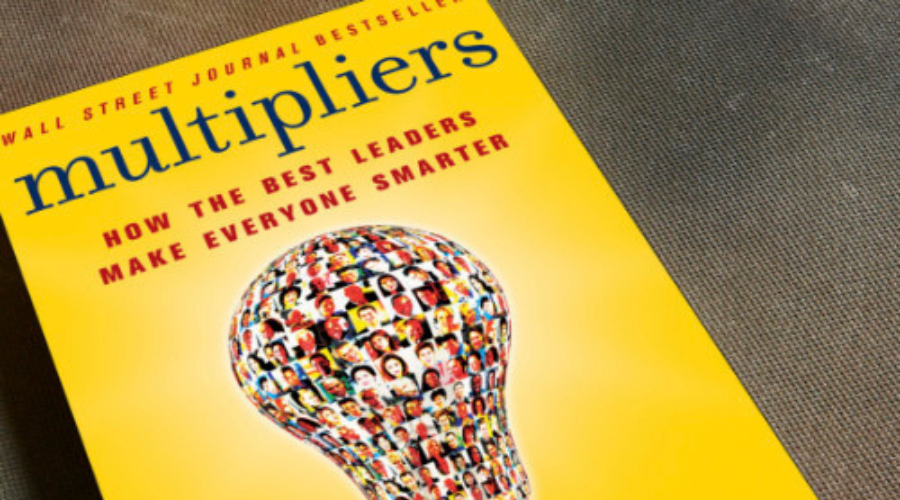 So what is a Multiplier and a Diminisher?
Multipliers give you freedom and ownership, encourage debate, create an environment that fosters learning and growth – but also give people challenges to help them grow and develop their skills.
"It is not because they are patting us on the back and doing overt things to make us happy. It is that deep happy," explains Liz. "They entrusted me with an important piece of work. And I did something really hard. It made a difference.

"I grew, I stretched, I used every IQ point like the good Lord gave me and then, and then I grew a few more through the challenge. And now it feels tiring, but totally exhilarating. It's that kind of deep, deep, like, joyful, happy."

And the opposite, Diminishers, are not always the narcissistic, tyrannical, bullying types.

"That might be the image that comes to mind. But the big shock of the research was that most of the Diminishing that happens is accidental. It comes from good people with good intentions, trying to build a good team, a happy team, and that's where it gets more interesting."

Liz explains that being a Multiplier really comes down to two words: "safety and stretch."

Give people a safe environment, where it's safe to speak up, where you feel trusted and able to be yourself. Within that environment people can stretch themselves.

"If they are asking you to do something unreasonable but they haven't created safety? Well, that is Diminishing."
Find out more about Multipliers and Diminishers
Liz featured on episode 5 of The Happy Manifesto podcast. Check it out at Spotify, Apple, or wherever you get your podcasts - or on The Happy Manifesto website.
On our four-day Happy Workplace Leadership Programme we cover the concept of Multipliers and Diminishers. This is the feedback from one participant, Rebecca Dobson, a Cardiologist in the NHS:
"Following on from the Multipliers and Diminishers session, I really reflected on my own leadership style.
"I realised that due to Covid backlogs and being short-staffed, I had lost sight of the team and was only focused on trying to get the waiting lists down. This had led me on occasion to be a Diminisher rather than a Multiplier.
"I called a team meeting and asked team members what their ideas were for increasing efficiency, improving staff morale and what they would like to achieve in their own careers.
"The answers amazed me. Some people wanted to undertake research projects and write scientific abstracts to present at conferences or get published. Others had ideas about how to re-structure a specialist echo clinic to reduce wasted slots. I listened and listened. And then I enabled. Even the ideas I didn't think would work.
"The abstracts got written and accepted for publication, leading to a real sense of pride from those involved. The waiting list shortened for the specialist echo clinic. Team members were happier and I was happier. Win win!"
This is a great example of how to fully involve your people. How to include everybody, and how to step back.
Since we started applying Multipliers at Happy, it has had a very similar effect. Once you step back and enable the team, with real accountability, everything improves.
Related Blogs
Keep informed about happy workplaces
Sign up to Henry's monthly Happy Manifesto newsletter, full of tips and inspiration to help you to create a happy, engaged workplace.
Sign up here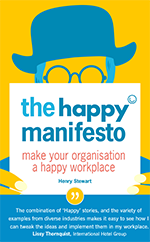 Learn the 10 core principles to create a happy and productive workplace in Henry Stewart's book, The Happy Manifesto.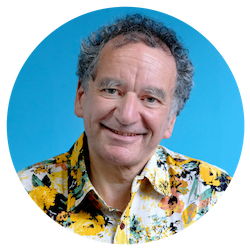 Henry Stewart, Founder and Chief Happiness Officer
Henry is founder and Chief Happiness Officer of Happy Ltd, originally set up as Happy Computers in 1987. Inspired by Ricardo Semler's book Maverick, he has built a company which has won multiple awards for some of the best customer service in the country and being one of the UK's best places to work.
Henry was listed in the Guru Radar of the Thinkers 50 list of the most influential management thinkers in the world. "He is one of the thinkers who we believe will shape the future of business," explained list compiler Stuart Crainer.
His first book, Relax, was published in 2009. His second book, the Happy Manifesto, was published in 2013 and was short-listed for Business Book of the Year.
You can find Henry on LinkedIn and follow @happyhenry on Twitter.
More by Henry
Want to learn more?
We offer a one-day workshop called Becoming a Multiplier.
Using the best thinking from the book, Multipliers: How the Best Leaders Make Everyone Smarter by Liz Wiseman, Happy's Group Managing Director Cathy Busani will show you how to become a Multiplier of others. Contact us for pricing, availability and private group options.