Why We Should Stop Asking For Degrees in Recruitment
In: Blog
Date: Feb 13, 2023
By: Henry Stewart
Let's stop asking for degrees in recruitment.
Santander recently announced that they would remove the requirement for a 2:1 degree from its graduate scheme, and is apparently the only bank to allow graduates with a third-class degree.
I would go beyond that and ask why degrees are necessary at all.
Maybe graduate schemes should be changed to simply employ the brightest and the best, whether or not they have a degree.
Hi, we are Happy
We are leading a movement to create happy, empowered and productive workplaces.
How can we help you and your people to find joy in at least 80% of your work?
More about Happy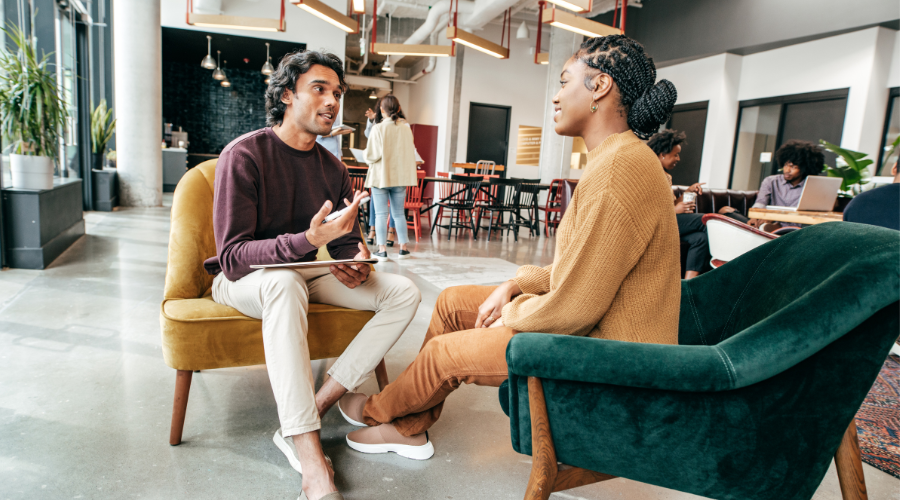 Look at talent, not degrees
I believe the UK Civil Service has done this with its Fast Stream. Their website explains "because we look at your talent, not your background, age or degree subject, there's nothing to stand in your way."
I was watching the Netflix series Playlist (about Spotify) last week. Daniel Ek, the company's founder, had previously applied for a job with Google and been refused because he did not complete his degree.
Google has a bit of a track record on this.
In Product Management, there was a rule that you had to have a computer science degree to join the team.
Frustrated by this, Biz Stone left Google to co-found Twitter.
Ben Silberman, also blocked by this rule, left Google to found Pinterest.
Google ex-CEO Eric Schmidt described in How Google Works how Salar Kamangar wanted to get Kevin Systrom onto the APM program. He argued that the young associate was a self-taught programmer and had a "history of working closely with engineers and shipping things".
Denied the possibility, Kevin went on to found Instagram.
Apparently, Google has changed its recruitment policy. In Work Rules (one of my favourite business books), Laszlo Bock explains that "some of our best performers never set foot on a college campus."
Now perhaps a degree is a useful qualification for a doctor, dentist, or even an architect but does your company ask for degrees where they aren't really necessary?
If so, maybe you should take a leaf from the Civil Service or from Google and change that approach to employ whoever is right for the job.
I am told that, at Virgin, you are not allowed to require a degree when recruiting. Why? Because Richard Branson does not have a degree, and why would you restrict your recruitment to stop employing somebody like that?
Do we use our degrees at work?
I did a degree in Economics. It does help in understanding the economic policies of the various political parties. Or, more often, how their policies are often not based on any economic reality.
However I have never in 35 years in business used my degree, or had to write an academic essay or sit an exam.
At Happy our Managing Director, Cathy Busani never did a degree. As we have never required qualifications, this was not an issue when we recruited her.
What she is great at is building personal relationships, creating great teams, delivering brilliant facilitation and coaching people. None of those were included in my degree, or any of the degrees my friends did.
And there is another point, about diversity. The working class, disabled people and black people are all under-represented in our universities.
I would argue, therefore, that any employer who asks for a degree has no right to call itself an equal-opportunity employer.
Related blogs
Keep informed about happy workplaces
Sign up to Henry's monthly Happy Manifesto newsletter, full of tips and inspiration to help you to create a happy, engaged workplace.
Sign up here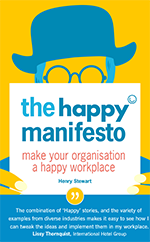 Learn the 10 core principles to create a happy and productive workplace in Henry Stewart's book, The Happy Manifesto.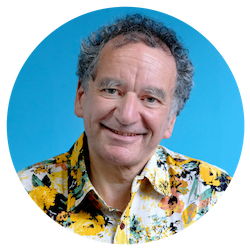 Henry Stewart, Founder and Chief Happiness Officer
Henry is founder and Chief Happiness Officer of Happy Ltd, originally set up as Happy Computers in 1987. Inspired by Ricardo Semler's book Maverick, he has built a company which has won multiple awards for some of the best customer service in the country and being one of the UK's best places to work.
Henry was listed in the Guru Radar of the Thinkers 50 list of the most influential management thinkers in the world. "He is one of the thinkers who we believe will shape the future of business," explained list compiler Stuart Crainer.
His first book, Relax, was published in 2009. His second book, the Happy Manifesto, was published in 2013 and was short-listed for Business Book of the Year.
You can find Henry on LinkedIn and follow @happyhenry on Twitter.
More by Henry
Next Conference: 2024 Happy Workplaces Conference
Our Happy Workplaces Conference is our biggest event of the year, and we'd love for you to join us next year. Save the date for Wednesday 15th May 2024!
This will be a hybrid event — we will host up to 50 people in the venue at Happy's HQ in Aldgate, London, and up to 200 people online via Zoom. The speakers will be a mix of online and in person. However you choose to join us for 2024, there will be interaction, discussion, space for reflection and opportunities to network with others.
All tickets are currently half-price until January 2024.