How Do You Help Your Interviewees Succeed?
In: Blog
Date: Mar 30, 2022
By: Henry Stewart
Last year, Happy held our first recruitment for online facilitators. As we always do in our interviews, we avoid asking questions and get people to do what they would do in the role.
After a disastrous first round of interviews, find out how Henry and the team set up their interviewees to succeed in this blog.
Hi, we are Happy
We are leading a movement to create happy, empowered and productive workplaces.
How can we help you and your people to find joy in at least 80% of your work?
More about Happy
In job interviews, if you ask questions you recruit people who are good at answering questions. If that is not part of the job they will do, it's a waste of time.
You wouldn't ask a footballer to tell you how they performed well as part of a team or an actor to tell you what makes them a great actor. You would watch them play or watch them act.
In this case it meant getting them to facilitate online sessions. That's the job.
It did not go well, with very limited engagement of the learners.
After initial frustration with the candidates, I realised it was our fault.
We had not made clear how we do things differently, how we make our Zoom-based online events as engaging as real life. We hadn't explained the difference that is the Happy magic.
And how would we expect them to know?
So the second time around, we decided to do it very differently. We chose a long list of candidates and offered them all, around 30 people, a one hour session from me on how to make Zoom truly interactive.
I am not a fan of shortlisting. I remember my accountant telling me how they were having difficulty recruiting great candidates.
I asked how many people had applied for the last position. They said 190. I asked how many they had interviewed? "Six."
"So," my response was "if you only interviewed 6, how do you know how talented the others could be?"
Normally you shortlist according to how well somebody has filled in a form. Again, that is only a useful exercise if the job involves lots of filling in of forms. Few do!
Afterwards we invited the applicants to give 8 minute facilitations in groups of six. We then chose from the long list, but based on how well they'd learnt from my session and their potential to be great online facilitators.
We always invite applicants in groups so we can see how they interact with others. One of our key criteria is that people are positive and supportive of others and I have no interest in asking people 'when have you been positive and supportive of somebody?'
Providing that initial training session made such a difference. Every single session, this time round, included some element of good interaction.
And whereas the first set of interviewees left frustrated, this second set are positively buzzing about Happy:
"Even if I don't get through, I have learnt so much."
"I've been telling all my friends about this company that actually helps you do well in the interview."
Some key points here about how we seek to do recruitment at Happy:
Don't ask questions
Interview in groups
Make it an enjoyable experience for the applicants
Get people to do the job, rather than talk about doing the job.
Above all, don't leave candidates to guess what is needed. Make it absolutely clear what you are looking for.
What do you do to help your interviewees succeed?
Keep informed about happy workplaces
Sign up to Henry's monthly Happy Manifesto newsletter, full of tips and inspiration to help you to create a happy, engaged workplace.
Sign up here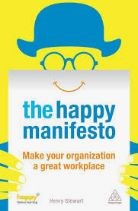 Learn the 10 core principles to create a happy and engaged workplace in Henry Stewart's book, the Happy Manifesto.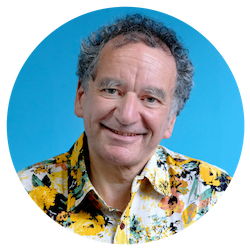 Henry Stewart, Founder and Chief Happiness Officer
Henry is founder and Chief Happiness Officer of Happy Ltd, originally set up as Happy Computers in 1987. Inspired by Ricardo Semler's book Maverick, he has built a company which has won multiple awards for some of the best customer service in the country and being one of the UK's best places to work.
Henry was listed in the Guru Radar of the Thinkers 50 list of the most influential management thinkers in the world. "He is one of the thinkers who we believe will shape the future of business," explained list compiler Stuart Crainer.
His first book, Relax, was published in 2009. His second book, the Happy Manifesto, was published in 2013 and was short-listed for Business Book of the Year.
You can find Henry on LinkedIn and follow @happyhenry on Twitter.
More by Henry
Next Conference: 2023 Happy Workplaces Conference
Our Happy Workplaces Conference is our biggest event of the year — and we're excited to announce that it will be back for 2023. Save the date for 15th June 2023!
Due to the success of previous years, we will be holding this event online via Zoom. As always, this event will include lots of discussion and interaction, with the opportunity to meet others who are on their journey to create happy workplaces.
Our speakers will be announced early next year. Previous speakers have included leadership gurus Tom Peters, David Marquet, Liz Wiseman and Bruce Daisley — as well as Andrew Barnes, author of The 4 Day Week, Helen Sanderson MBE, Professor Donna Hall CBE, and Pim de Morre of Corporate Rebels. We've had speakers from organisations such as John Lewis, WL Gore, Buurtzorg, Woohoo inc, Propellernet, Mayden, Next Jump, Foundation SP, Epic CiC, the National Audit Office, and more.
Use discount code EarlyHW23 at checkout to receive your Early Bird discount for 50% off.