Five Successful Organisations That Recruit for Attitude
In: Blog
Date: Aug 30, 2018
By: Billy Burgess
At Happy, we 'recruit for attitude, train for skill' when hiring new people – and we're not the only ones. In this blog, Billy reveals five successful organisations that use this method for their recruitment too.
Hi, we are Happy
We are leading a movement to create happy, empowered and productive workplaces.
How can we help you and your people to find joy in at least 80% of your work?
More about Happy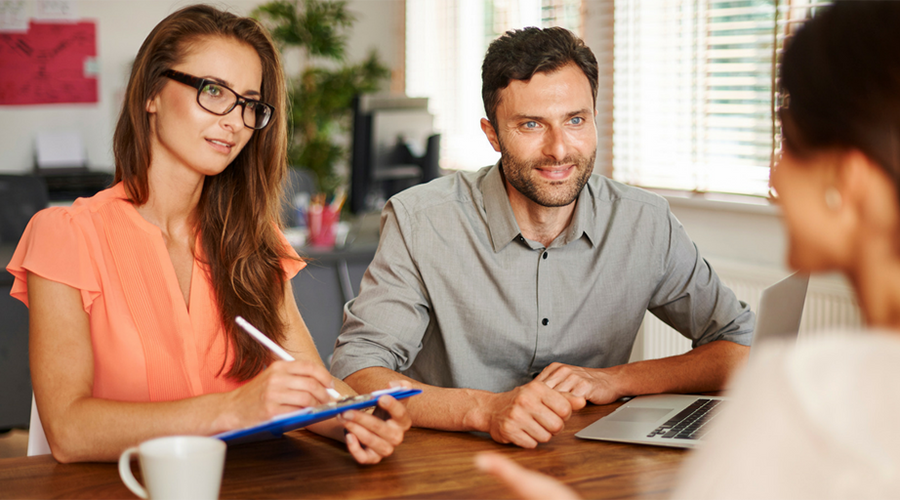 In our hi-tech modern world there are all sorts of snazzy and ostensibly optimised methods of recruitment. A raft of apps has arrived in recent years, each one promising to find you the perfect job candidate via a seamless, contactless procedure. But while their algorithms are based on swathes of scientific analysis, swiping right for the perfect job candidate excludes an essential aspect of the recruitment procedure – assessing a candidate's attitude.
Recruit for attitude, train for skill; that's the ethos endorsed at Happy and there's a growing number of companies and organisations following suit. This blog spotlights a handful of these, revealing how the recruit for attitude principle is effective across a variety of sectors.
UNIT9
Valentina Culatti, the Managing Director of multidisciplinary production company UNIT9, is a leading advocate of recruiting for attitude and training for skill. The company – whose work spans films, games, virtual reality and digital technology – employs over 200 creative and technology experts across five locations around the world.
UNIT9's recruitment procedure shifts the focus from qualifications and experience to potential and personality. This means looking beyond a candidate's CV, no matter how spotless, and considering whether they'll mesh with the existing workforce and what unique attributes they'll bring. UNIT9 has certainly benefitted from this approach, as evidenced by its consistently glowing staff surveys.
Valentina spoke at Happy's 2016 Happy Workplaces Conference — watch a two-minute clip from her talk, Recruit for Attitude, Train for Skill in Practice.
Webmart
Webmart CEO and self-defined revolutionary Simon Biltcliffe describes his business approach as "Marxist Capitalist". It's been effective for Webmart: the company has turned a profit every year of its 21-year existence while also meeting its tax requirements and paying employees a higher than average wage. Finding employees with the right attitude is central to the Webmart's success.
Proving that recruiting for attitude isn't a flimsy, idealistic approach, Webmart's recruitment process is quite rigorous. Along with psychometric testing, the attitude and spirit of aspiring employees gets evaluated by the entire staff after three and six months. Only then can a position be confirmed, so a compatible personality is essential.
Simon spoke at Happy's 2017 Happy Workplaces CEO Conference — you can watch either a two-minute clip on How Webmart Maximise Their Competitive Advantage, or Simon's full talk.
Talk, Listen, Change
Manchester-based charity Talk, Listen, Change (TLC) evolved out of Relate, which was part of the National Relate Federation. Relate was struggling to stay afloat just a few years ago, but after drastically revising their principles, TLC emerged in 2017. With its relaunch, TLC drew up a new charter of values centred on three core aims: being vibrant, being transparent and being rewarding.
The reboot saw TLC adopt the recruit for attitude, train for skill ethos. In practice, this means finding people whose attitude aligns with the three core values. Founder and Chief Executive Michelle Hill has witnessed how granting freedom to employees in tune with the core values brings in optimal results. It also helps to maintain a happy workplace and benefits the people the organisation works with.
Michelle spoke at Happy's 2017 Happy Workplaces CEO Conference — watch her full talk, Can you use The Happy Manifesto principles in a charity?, where she talks about how TLC use 'recruit for attitude'.
Red Branch Media
US-based Red Branch Media specialises in business-to-business marketing for HR, acting as an outsourced marketing department for a range of companies around the world. Company CEO Maren Hogan is a firm advocate of recruiting for attitude.
Brushing aside skills-based recruitment, RBM focuses on a budding employee's personality and potential. Those who demonstrate a thirst for learning and continuous improvement are ideally positioned. An individual's unique strengths and passions are also encouraged. As a result, staff members tend to stay with RBM long term – an impressive feat in the highly competitive marketing industry – and therefore have ample opportunities to move up the ranks.
Toyota
Not just a leader in technological invention, Toyota also proudly boasts a happy workplace. Considering Toyota is a multinational company with pre-eminent status in the automotive industry, this might come as a surprise. However, the Japanese company insists on creating an environment where staff can carry out their duties with confidence, vigour and enthusiasm (and this applies to Toyota's operations all over the world).
There's no profundity in saying that a happy workplace is one that respects and supports its employees. To preserve such an ecosystem, recruiting for attitude is essential. In the recruitment process, Toyota prizes good communication, a strong propensity for teamwork and a willingness to improve above all else. Toyota is one of the highest grossing companies worldwide and in recent years it has also ranked as one of the top 20 companies to work for in the UK.
Related blogs
Why not sign up to our newsletter?
Sign up to our monthly newsletter, full of tips, tricks and news to help you to be happier and more productive at work.
Sign up here
Learn more in our Successful Recruitment and Induction Live Online Learning workshop
Happy's Successful Recruitment and Induction workshop introduces you to a recruitment method that'll make your selection process more robust and collaborative. Plus, we will explore what is needed to ensure your new recruits succeed during their probation period.
These workshops are also available for private groups — contact us for availability and pricing.
Why learn online with Happy?
Interactive and engaging - just like our classroom sessions
Bitesize or full-day sessions - fit around your schedule
Learn from home - all you need is a quiet place to call from and an internet connection
No quibble money-back guarantee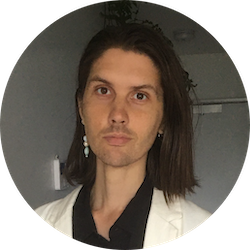 Billy Burgess
Billy has been writing blogs for Happy since 2017, covering mindfulness, stress management, confidence building and emotional intelligence as well as offering handy tips for Office 365 users. He's also an established arts, culture and lifestyle writer.
More by Billy