Why a Non-Profit Scrapped Their Appraisals Process
In: Blog
Date: Jul 25, 2018
By: Henry Stewart
"Appraisals don't really work," argues Sophie Bryan. But is there a better way?
Hi, we are Happy
We are leading a movement to create happy, empowered and productive workplaces.
How can we help you and your people to find joy in at least 80% of your work?
More about Happy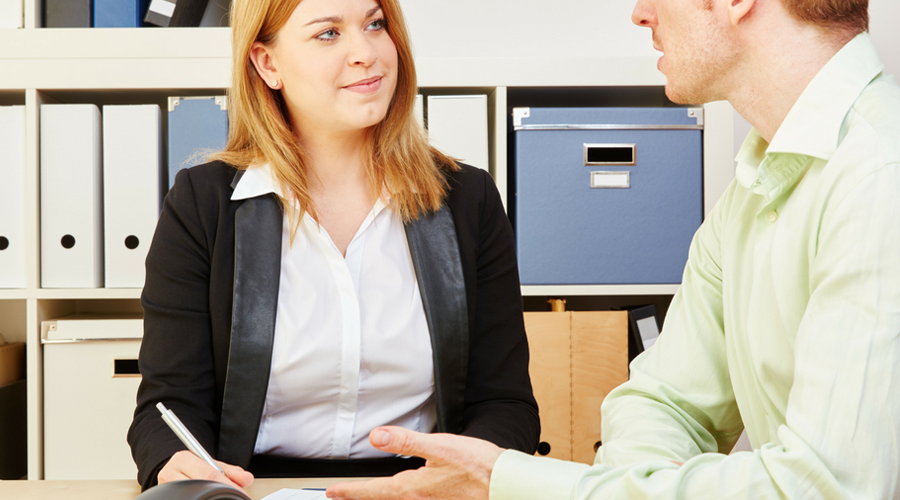 "Working in HR you get lots of negative feedback. People complain that they don't agree with their manager's rating [of them]. They especially resent getting feedback on something that happened long ago,[something] that they are now powerless to correct. They ask 'how can I be rated about something he didn't tell me about six months ago?'
"They also take up a lot of effort on the part of the manager and the employee, as well as HR, and they don't really inspire high performance. There has to be a better way."
I spoke to Sophie to discuss this idea further, and find out what the alternative to appraisals is.
The alternative to appraisals
"The alternative is to create a coaching culture. You can give effective coaching and feedback regularly, in short discussions, to help people come to their own conclusions on their performance — for points of reflection and meaningful learning — instead of this six-monthly, one hour teeth-pulling exercise."
Until this year Sophie was Director of Workplace Culture at a social housing charity. "We had got to the point of stopping appraisals and were putting in place a new processes. If there are organisations that want to adopt this approach, the crucial bit is figuring out how to align your coaching culture. You can't just pull appraisals and expect it all to work.
"Everybody has to be bought in, with leaders and managers trained how to be coaches, staff having an understanding of what makes them a good coach, and a commitment to play to strengths.
"You have to build a culture where coaching is at the heart of business. For me, coaching is about what I've devised as the 3 Cs – Connection, Collaboration and Curiosity.
"More and more companies are moving from an appraisal based approach. Google does it well. Adobe have recently scrapped their appraisal process. Even General Electric – famous for forced distribution of staff – have abandoned appraisals.
"What do I love about this profession? I want people to walk into work and feel the 'wow' in work. I want them to wake up in the morning and be engaged and eager to go to work. And that's about creating an engaged, strengths-based and happy workplace."
Best advice I've received
"Whenever I was having moments of doubt, my colleague Denise would ask me 'What can you learn from that?' It really helped refocus and see the positive in every situation, and is now one of my mantras."
The advice I'd give
"Build networks and see the opportunity in everyone you meet. When you need to look for advice or expertise, coaching or mentoring – you've got a really good network around you so that you can connect, collaborate and act on curiosity, that's how you learn and grow."
Related blogs
Keep informed about happy workplaces
Sign up to Henry's monthly Happy Manifesto newsletter, full of tips and inspiration to help you to create a happy, engaged workplace.
Sign up here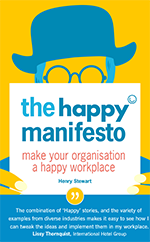 Learn the 10 core principles to create a happy and productive workplace in Henry Stewart's book, The Happy Manifesto.
Learn How to Manage Your Time More Effectively With happy
Happy's Effective Time Management workshop explores the need for reflection, planning, organising, setting goals and responding to day-to-day activities and demands. 
Currently available as a one-day, live online learning workshop, you will learn how to deal with procrastination, have better meetings and begin valuing your own time more.
Why learn online with Happy?
Interactive and engaging - just like our classroom sessions
Bitesize or full-day sessions - fit around your schedule
Learn from home - all you need is a quiet place to call from and an internet connection
No quibble money-back guarantee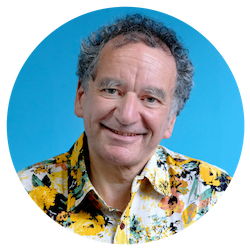 Henry Stewart, Founder and Chief Happiness Officer
Henry is founder and Chief Happiness Officer of Happy Ltd, originally set up as Happy Computers in 1987. Inspired by Ricardo Semler's book Maverick, he has built a company which has won multiple awards for some of the best customer service in the country and being one of the UK's best places to work.
Henry was listed in the Guru Radar of the Thinkers 50 list of the most influential management thinkers in the world. "He is one of the thinkers who we believe will shape the future of business," explained list compiler Stuart Crainer.
His first book, Relax, was published in 2009. His second book, the Happy Manifesto, was published in 2013 and was short-listed for Business Book of the Year.
You can find Henry on LinkedIn and follow @happyhenry on Twitter.
More by Henry