How to Transform Diminishing Behaviours into Multiplying Ones
In: Blog
Date: Sep 27, 2018
By: Billy Burgess
Could you be an accidental diminisher? In this blog, Billy looks at some of the ways that managers can reshape their behaviour to multiply their team, giving their team more autonomy and trust.
Hi, we are Happy
We are leading a movement to create happy, empowered and productive workplaces.
How can we help you and your people to find joy in at least 80% of your work?
More about Happy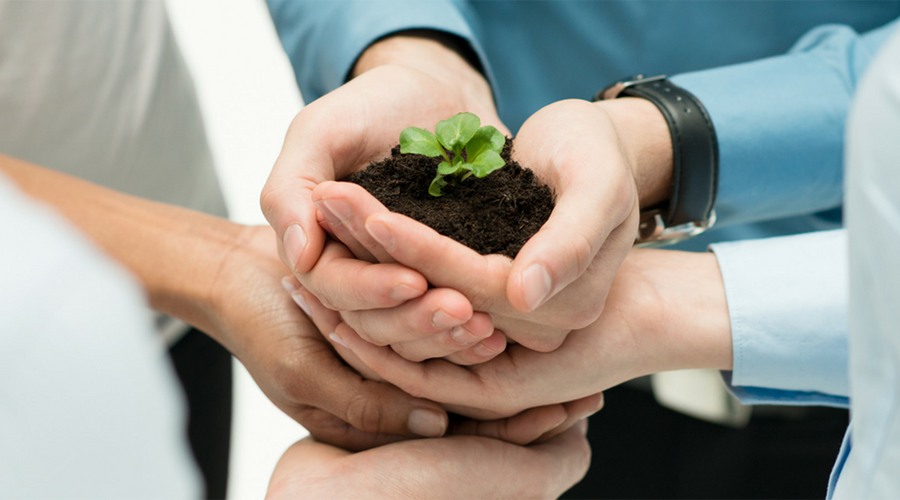 Multipliers are leaders who stimulate progress and get more done with fewer resources. They do this while also shunning scare tactics and micro-management.
This is the core argument made in Liz Wiseman's best-selling book, Multipliers: How the Best Leaders Make Everyone Smarter, which underlines the attributes necessary for leaders to maximise the intelligence and unique capabilities of the entire workforce.
Previously on this blog, we detailed the five multiplier disciplines: talent magnet, liberator, challenger, debate maker and investors. We also discussed the difference between multipliers and more autocratic leaders known as diminishers. Diminishers tend to destroy workplace energy with aggressive micromanagement, ultimately frightening employees from expressing themselves.
But can diminishers be reshaped into multipliers? Perhaps not overnight, but Wiseman believes such a transformation is possible.
Recognising your mistakes
Multipliers relates the story of Bill Campbell, former CEO of financial software company Intuit, to illustrate that rebirth is possible for long-standing diminishers. In various high profile positions, Campbell was prone to directing every decision and action, pushing co-workers around and pouncing on anyone exhibiting weakness.
But after being made aware of his diminishing leadership, Campbell learnt to listen more and tell less. As a result he came to appreciate his colleagues' unique know-how and liberated them to make innovative contributions.
Resolve to multiply
Converting diminishers into multipliers isn't a walk in the park, but there's no reason it can't be done. It firstly depends on the leader comprehending the destructiveness of their diminishing leadership style. In Campbell's case, once he recognised that macho micro-management was detrimental to preserving his team and using the vast talent that surrounded him, he was able to transition into a successful multiplier.
Most of us have worked under leaders who fit description of a diminisher and know that this doesn't mean they're bad people. Often diminishers are coming from a good place – wanting to succeed and make sure nothing goes wrong. So becoming a multiplier requires recognition of the premier benefits offered by this leadership style.
Three lazy strategies
Rather than beefing up the workload, Wiseman advocates the lazy way of becoming a multiplier. She lays down three strategies to accelerate the transformation.
1. Focus on the extremes
Leaders don't need to be good at absolutely everything. In fact, striving to be an all-round guru will quickly become overwhelming. Start by refining a small number of skills while also getting rid of any screeching weaknesses. I.e. focus on the extremes.
Wiseman says leaders don't need to be strong in all five disciplines to be multipliers. Strength in two or three is sufficient as long as they're not held back by any glaring weakness. A weakness is anything that prevents the progress of the workforce, the company or leaders themselves.
2. Start with the assumptions
Diminishers assume important details can't be resolved without their expert input. All subordinate workers are working for them (not with them) and are thus denied the opportunity to take charge of decision-making.
Multipliers assume workers wouldn't be in the job if they didn't already possess the intellect and problem-solving abilities apt to be successful. Multipliers aren't afraid to defer responsibility to other workers and allow them to take ownership of certain projects.
3. Take the 30-day multiplier challenge
It takes 30 days to form a new habit. Based on this research, Wiseman recommends the 30-day multiplier challenge. Instead of leaders trying to reinvent overnight, Wiseman suggests initially spending 30 days focused on a single discipline. Then follow that up with another 30 days focused on a different single discipline.
There's no guarantee leaders will become star performers in the chosen discipline after 30 days, but even gradual improvement is worthwhile. And besides, mastery is only possible with repetition, time and reinforcement – that's true of even the quickest and smartest learners.
Will you take the 30-day multiplier challenge? How could your organisation be different if you focused on becoming more of a multiplier?
Related blogs
Why not sign up to our newsletter?
Sign up to our monthly newsletter, full of tips, tricks and news to help you to be happier and more productive at work.
Sign up here
Learn More Leadership Skills in These Upcoming Workshops
A happy workplace leads to greater productivity and tangible business results. We have developed a range of leadership programmes focusing on the skills you need to develop a happy workplace, based upon our own practical experience at Happy and learning from some of the world's great workplaces.
Here are just some of the public course dates coming up in the next few months:
All of these programmes are also available to book as private group courses for your organisation. Get in touch with our friendly team to find out more details including pricing and availability.
Why learn online with Happy?
Interactive and engaging - just like our classroom sessions
Bitesize or full-day sessions - fit around your schedule
Learn from home - all you need is a quiet place to call from and an internet connection
No quibble money-back guarantee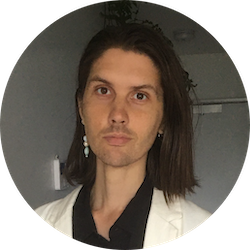 Billy Burgess
Billy has been writing blogs for Happy since 2017, covering mindfulness, stress management, confidence building and emotional intelligence as well as offering handy tips for Office 365 users. He's also an established arts, culture and lifestyle writer.
More by Billy