How to Facilitate Change in Your Organisation
In: Blog
Date: Nov 07, 2018
By: Paul Gapper
Sometimes, the best way to facilitate change in an organisation is to behave as though you have no authority – suggesting best practice, rather than imposing change on others. In this blog, Happy's Senior Facilitator Paul Gapper takes a look at the ways you can facilitate change positively within your organisation.
Hi, we are Happy
We are leading a movement to create happy, empowered and productive workplaces.
How can we help you and your people to find joy in at least 80% of your work?
More about Happy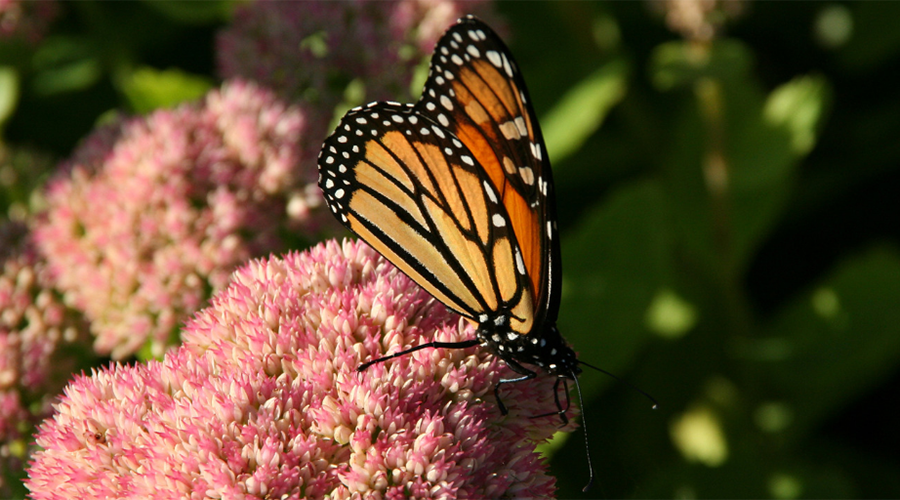 I was at a conference recently, telling 50 GPs about Happy's view of managing change. Or rather, about a conversation I'd had with our Chief Happiness Officer, Henry, about the subject.
"People love change," he'd told me. As I recounted this, there was a bit of a gasp around the conference hall. "Think of all the people queuing around the block to buy a new iPhone," he'd continued. "What people don't like is being changed."
It was one of those delightful moments of insight that you look for as a trainer. A group, in one moment resistant and annoyed; in the next moment, open and willing to listen to more.
We know this to be true. The usual way of creating change in an organisation is to criticise the work currently being done, then prescribe actions and targets, and use them to create league tables with name-and-shame consequences. All accompanied by frustration about why the workforce are not eagerly embracing what is clearly the right way.
At Happy recently, we changed our training administration system. Henry already knew the one that he thought would operate best. But instead of imposing it, he had a discussion about what they system needed to be able to do, then left the decision to the people who use it. As it happened, they picked the one he liked.
I asked him what would have happened if they picked a different system, one that he regarded as inferior. "Then they would have been more motivated to prove that it would work," he said. The key principle is 'enable, don't dictate.'
Improving care for mental health patients with Star Wards
A useful exercise is to ask yourself how you would facilitate change if you had no authority over other people.
In The Happy Manifesto, Henry recounts the experience of Marion Janner, a mental health patient who completely changed the ward system in the UK. How did she do it? Suggestions, Alliances and Chutzpah! Her first step was to put together a brochure called Star Wards with 75 ideas of how to change wards to provide better care for mental health patients. She contacted Louis Appleby, National Director for Mental Health in England (who had issued an invitation for people to get in touch if they had ideas). He was so impressed, he put her in touch with a colleague, Malcolm Rae, who identified seven wards that would be open to trying out the ideas.
The small changes she suggested had an immediate impact and the ideas soon spread throughout the system. Marion's newsletter highlighted good practice and showed total respect for the professionals involved. In 2010, Marion was given an OBE in recognition of her work in improving mental health provision.
Marion named Happy as one of her inspirations. "I got from Happy this crazy idea of not telling people what to do. We provided ideas and good examples but there was no enforced action. This idea that, if you trusted staff and worked to make them feel good, they would come up with great ways of doing things."
The principle even applies where an organisation is imposing change. The question for the manager and their staff is, 'What can we do about it?' not, 'This is what we have to do.'
Changes do not have to be large. In what way could you facilitate a change in your working environment?
Related blogs
Why not sign up to our newsletter?
Sign up to our monthly newsletter, full of tips, tricks and news to help you to be happier and more productive at work.
Sign up here
Learn More Practical Tips for Managing Change in Our Online Workshop
Our Managing Change Positively face-to-face live online workshop looks at how to fix clear targets and communicate effectively with others, as well as how to stay motivated and maintain self-care.
The Managing Change Positively programme will include a mixture of live online Zoom sessions with some individual work in between.
Visit the Managing Change Positively workshop page to learn more
Why learn online with Happy?
Interactive and engaging - just like our classroom sessions
Bitesize or full-day sessions - fit around your schedule
Learn from home - all you need is a quiet place to call from and an internet connection
No quibble money-back guarantee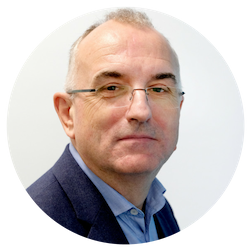 Paul Gapper
Paul is a Masters qualified trainer with experience in interpersonal skills, work skills and management training. He has worked in the public, private and voluntary sectors for over fifteen years. Paul has a Distinction in the Institute of Personnel Development Training Certificate and the teacher-training certificate for Mindfulness-Based Approaches from the Oxford Mindfulness Centre. In 2017, Paul was a Finalist for the Learning Professional of the Year at the 2017 Learning Awards.
More by Paul