5 Tips for Tackling Difficult Conversations
In: Blog
Date: Jul 19, 2018
By: Billy Burgess
Talking about sensitive issues is never easy, and nor is giving feedback that will potentially upset someone. But avoiding an important conversation because you're worried about the outcome will only enlarge the problem.
Hi, we are Happy
We are leading a movement to create happy, empowered and productive workplaces.
How can we help you and your people to find joy in at least 80% of your work?
More about Happy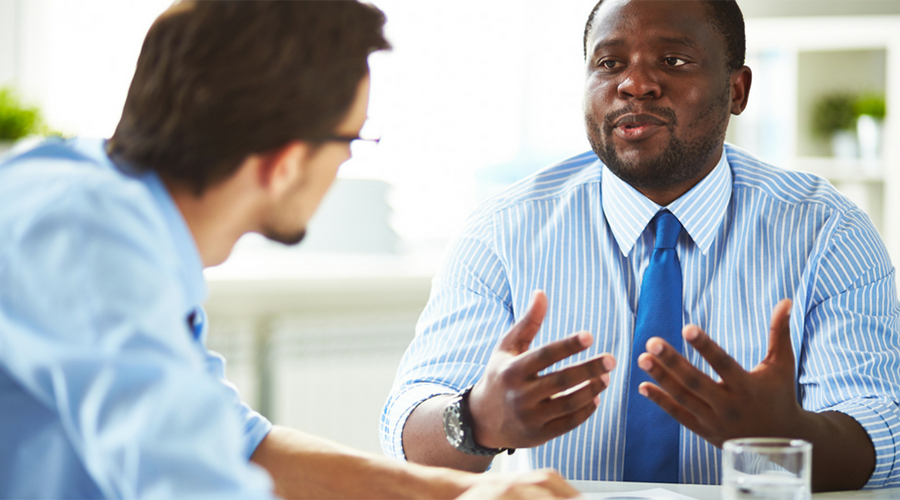 That said, if sparking difficult conversations fills you with dread then you're not alone. Given the risk of inciting conflict or seeing somebody's emotions turn sour, it is only natural to approach these conversations with trepidation.
We're all prone to hoping evolution will take its course and the infringing party will see the error of their ways, allowing everyone to move on in a conflict-free manner. But, in real life, such passivity can negatively impact your position in the workplace, taint your relationships at home and ruin your enjoyment of the local pub quiz.
Being a clear and direct conversationalist is a key asset for people from all walks of life, so here are five tips for tackling difficult conversations.
Have a plan
Before diving into a difficult conversation, it's important to be clear about the ultimate objective. Determining the end goal will help you figure out the key points that need to be communicated. You should write these down in order to develop a better understanding and to lodge the key points into your memory.
Don't be a robot
While it's essential to plan and rehearse the key points, you're not preparing a performance of airtight theatre. You still need to speak patiently and display good listening skills. Try to be as empathetic as possible, which means considering things from the other person's point of view even in situations where you feel betrayed or deeply disappointed.
Leave out insults
Flinging insults or backhanding someone with rejection is a sure path to conflict. If criticisms are necessary, try framing them in the light of alternative courses of action. I.E. instead of directly criticising someone, instead point toward the sort of behaviour you want to see.
Be wary of distractions
A difficult conversation will ideally allow for the turning of a new leaf — afterwards you want to see action and progress. For this to happen, it's vital to stay on track.
It's easy to get distracted by snappy rebuttals or someone's attempts at smooth-talking their way out of a conversation. To safeguard against this, don't be hasty with your reactions and keep up a steady breathing pattern. Thoroughly think about your responses, always keeping the end result in mind.
Nip problems in the bud
Difficult conversations get harder the longer problems are left to ferment.
Whether it's laying down rules in the workplace, imparting bad news to a friend or asking for a considerable favour, failing to have the conversation puts a wheel clamp on any progress.
Try to get in the habit of identifying and discussing problems as soon as possible, as they arise. In a workplace scenario, this doesn't mean micro-managing or nit picking. Rather, it's about recognising situations in which you can offer guidance, or simply being assertive when you witness foul play.
In all instances, calmly address the other person, maintaining good eye contact and leaving out emotional pleas. Directly addressing problems is far preferable to passive aggression. And, when handled correctly, difficult conversations will lead to better productivity and strengthen relationships.
Related Blogs
Why not sign up to our newsletter?
Sign up to our monthly newsletter, full of tips, tricks and news to help you to be happier and more productive at work.
Sign up here
Learn More Techniques in our Online Workshop
We have adapted our popular How to Have Conversations that Matter workshop into a one-day online workshop. In this session, you will gain the skills to identify the conversations that are holding you back, understand your role in the problem and effectively use tools and techniques to obtain immediate results, long-term benefits and positive change.
This workshop is also available for private groups — contact us for availability and pricing.
Why not take a look at our practical one-day Liberating Structures Online Immersion workshop? You'll gain experience with a range of field-tested, results-focused interaction patterns, which include everyone in shaping the future. The next Liberating Structures Online Immersion workshop is happening on 1st April. Book now
Why learn online with Happy?
Interactive and engaging - just like our classroom sessions
Bitesize or full-day sessions - fit around your schedule
Learn from home - all you need is a quiet place to call from and an internet connection
No quibble money-back guarantee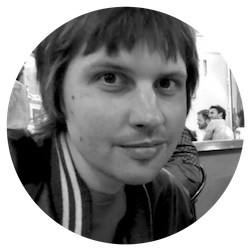 Billy Burgess
Billy has been writing blogs for Happy since 2017, covering mindfulness, stress management, confidence building and emotional intelligence as well as offering handy tips for Office 365 users. As an arts, culture and lifestyle writer, his work is regularly published in Music Feeds, VICE, RedBull.com, Beat magazine and Mixdown.
More by Billy