4 Fundamental Components for Effective Conflict Resolution
In: Blog
Date: Oct 24, 2022
By: Claire Lickman
Conflict can arise in many situations, both in life and in business. Though tempting to avoid, a minor dispute can soon become oppressive for everyone if ignored. Learning effective conflict resolution is a vital skill for maintaining a happy workplace. In this blog, written by our Digital Marketing Assistant Dolly Osborne, we have some tips to help you become an accomplished peacemaker.
Hi, we are Happy
We are leading a movement to create happy, empowered and productive workplaces.
How can we help you and your people to find joy in at least 80% of your work?
More about Happy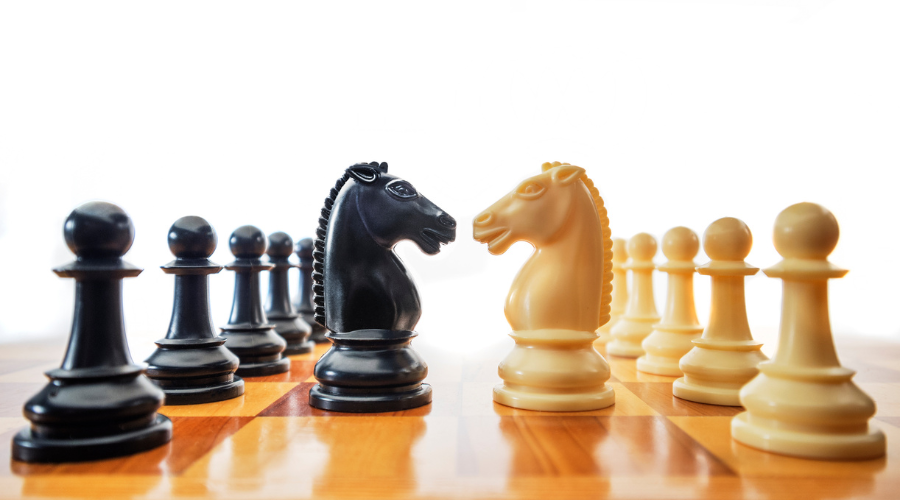 The word conflict conjures ideas of warring parties squaring up against one another, but conflict is potentially anything where there is a difference of opinion. Just think about how regularly you might clash in your personal life. Our friendship groups and close relationships have conflict even though they are often carefully curated to include like-minded people; the best teams are built with a mix of different skill sets, ways of working and personalities. Hence, they are a perfect storm for potential conflict.
Conflict resolution is as much about nipping seemingly trivial issues in the bud before they become damaging as it is firefighting if something blows up. It is about finding solutions, mediating a compromise and reaching a peaceful resolution. It's a tricky skill to master, so we have detailed four fundamentals for effective conflict resolution here to help you to get started.
Empathy is key
People don't tend to get into conflict unless they care about it. Before you can repair something you need to understand how it broke down. Putting yourself in their shoes for a moment you will hopefully gain a valuable perspective of what the issue is, and so see ways that it can be resolved.
Empathising with the people involved and demonstrating that empathy will make the person feel truly listened to, and will make any suggestions for resolution feel thoughtful and so more acceptable. 
When you feel someone has made a mistake, or is wrong in their position in a conflict, flatly telling them that isn't likely to land well. By approaching a problem from a place of empathy you can often use open questions and prompts to get the person to see the other perspective. It's much more effective to land on a solution that you reached together than to just hand someone an instruction. 
Empathy isn't just a gambit to deal with a conflict. Your colleagues are fellow humans and treating them thus is the best way for them to feel valued. Empathy, kindness and diplomacy feel a lot better than autocracy too!
Don't just take the path of least resistance
Conflict, by its very nature, can feel uncomfortable. You can feel anxious about the conflict growing and want it to resolve as quickly as possible. If you are dealing with someone with a powerful personality, or a known stubborn streak, it can be tempting to give in to demands that you might feel are unreasonable just to keep the peace. This is only going to cause more problems in the long run. If the 'resolution' isn't the right one for all involved it will fail at some point. Not to mention that more introverted people in your team will start to feel unvalued if it's always the person who shouts the loudest that gets their way. 
Kindness without submission is possible. You can understand why someone feels passionate about something, and see how they might want a certain path of action, whilst still disagreeing with them. The key is to not just stubbornly state your case but to explain your decision-making journey. It's also important to remember that whilst the ideal resolution to conflict leaves all parties happy, that might not be possible. Making all parties understand why something needs to happen a certain way might be the closest you get, and that's okay.
It's not about winning and losing
Conflict shouldn't feel like a competition, with you serving as a judge. Whilst you need to use empathy to understand what the situation means to those involved, you also need to try to reframe a conflict from the microcosm of those disagreeing to the bigger picture of what resolution means for the team or the organisation.  
The resolution should feel like all involved have not only been heard but have played a part in building the solution taken forwards. At the end of successful conflict resolution, everyone should feel empowered. The 'win' should be that a solution has been decided on and therefore shouldn't feel like a loss to anyone. Working in unity to achieve the same goal is a key part of a happy team and your resolution should ideally encompass this.
Maintain open communication going forward
Once you agree on a peaceful resolution that's case closed, right? Well, yes and no.
While it's not very gracious to keep bringing up a disagreement that has been put to bed, it's important to look out for any red flags signally that a similar conflict might arise in the future. 
Not everyone works the same way, and not everyone communicates the same way. It's important to reflect on which of your own traits, habits or biases might contribute to conflicts with others. Acknowledge these with each other. We don't need to communicate perfectly but we do need to communicate successfully. At Happy, we use the Communication Styles survey to figure out how people communicate best, and the Gallup StrengthsFinder to learn more about each other. You might want to consider doing a similar exercise with your team (or even across the whole organisation) to help you understand each other and work better together.
You don't need to change your whole personality to avoid repeated conflicts but there might be simple steps you can take to lessen the chance. For example, if you notice that it's email communication that often leads to miscommunication with a certain colleague, then perhaps pick up the phone to give news to them in future. It may be as simple as your written tone being misinterpreted. 
If you have facilitated the resolution of the conflict between two colleagues, don't just assume they'll take the actions they committed to you once you aren't in the vicinity. Check-in with both parties to ensure the resolution stays on track and everyone is happy. 
Find out more in our upcoming workshop
The working environment can frequently resemble a war-zone; conflict can arise between individuals, within and between teams and within the larger organisation. 
Our Managing Conflict at Work one-day training course will consider the causes of conflict and consider practical skills to enable you to act as a mediator between others and also to cope with conflict directed at (or coming from) yourself.
Join us on 1st December in our Live Online workshop via Zoom. Find out more
Related blogs
Why not sign up to our newsletter?
Sign up to our monthly newsletter, full of tips, tricks and news to help you to be happier and more productive at work.
Sign up here
Learn More Leadership Skills in These Upcoming Workshops
A happy workplace leads to greater productivity and tangible business results. We have developed a range of leadership programmes focusing on the skills you need to develop a happy workplace, based upon our own practical experience at Happy and learning from some of the world's great workplaces.
Here are just some of the public course dates coming up in the next few months:
All of these programmes are also available to book as private group courses for your organisation. Get in touch with our friendly team to find out more details including pricing and availability.
Why learn online with Happy?
Interactive and engaging - just like our classroom sessions
Bitesize or full-day sessions - fit around your schedule
Learn from home - all you need is a quiet place to call from and an internet connection
No quibble money-back guarantee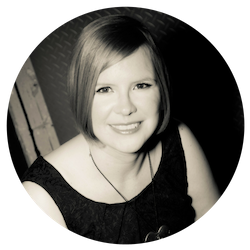 Claire Lickman
Claire is Head of Marketing at Happy. She has worked at Happy since 2016, and is responsible for Happy's marketing strategy, website, social media and more. Claire first heard about Happy in 2012 when she attended a mix of IT and personal development courses. These courses were life-changing and she has been a fan of Happy ever since. She has a personal blog at lecari.co.uk.
More by Claire