Four Tips to Help you Manage Change Positively
In: Blog
Date: Aug 30, 2017
By: Billy Burgess
Processing the rapid rate of change in our lives can be exhausting, but we needn't let it overwhelm us. In this blog, Billy talks about different types of change and offers four tips to help you manage change positively.
Hi, we are Happy
We are leading a movement to create happy, empowered and productive workplaces.
How can we help you and your people to find joy in at least 80% of your work?
More about Happy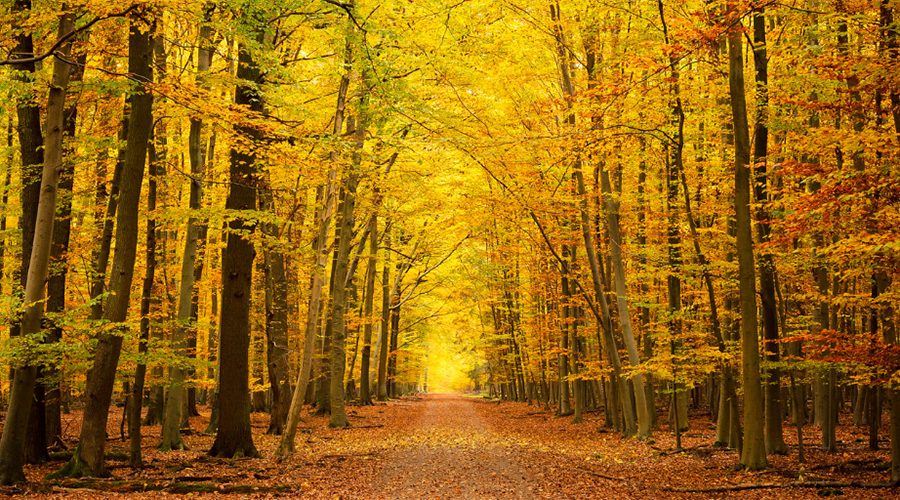 One of my most frequented websites is ESPNcricinfo. A cricket fanatic, I visit the site for play-by-play updates on professional cricket matches around the world. It's a secure outlet that supplies the information I need.
I was recently alarmed to learn the site had undergone a major redesign – one that no doubt cost its staff and owners a considerable chunk of time and money. To say I was a little disappointed by the new format would be a major understatement. Why change now, I thought, when the previous layout gave cricket fans everything they needed?
This is just a minor (and quite trivial, although no less significant) example of how easily external changes can bring uncertainty and dissatisfaction into our lives. When things are out of our control, the crunch of dismay can be hard to bear.
You don't need me to tell you that these are uncertain times. The future of the UK – politically, economically, socially and ethnically – gets cloudier by the day; multiple world powers are flirting with nuclear conflict; Big Ben won't chime for another four years, and the performance of the England cricket team goes from indomitable to embarrassing within a single test match.
Processing the rapid rate of change in our lives can be exhausting, but we needn't let it overwhelm us. To manage change positively it's essential to have a secure base of positivity – an internal resource to keep us on an even keel and sustain optimism in cases of disruption.
Here are four tips to help you manage change positively.
Review your ideas about the nature of the world.
If you regard the world as fundamentally antagonistic and directly opposed to your interests, then you'll likely become bitterly resigned to unsatisfactory outcomes. But changing your view on the world is a crucial step towards enacting concrete change.
Of course, unsavoury things are occurring all the time, but that's not the whole story. Open your eyes to the benevolence of friends and co-workers, and find positive role models in your line of work and the public sphere. Let the positive deeds of others remind you of the good in the world and contribute to a brighter mindset.
Monitor the information and media you consume.
As they say, what goes in must come out. The things you expose yourself to will influence your outlook and the way in which you process change. Rather than scrolling through an endless stream of complaints and moral panic on Facebook, find inspiration in literature, comedy, art and film. If the social media addiction is too hard to shake, then start reading more posts from positive people. Listen closely, learn from their example.
Refrain from being overly controlling.
External circumstances are impossible to control, even when closely managed. At any moment the world might demonstrate its volatility, which can throw you into major disarray if you're not prepared.
But while you can't control what goes on around you, you can take responsibility for your internal responses. Be conscious of things that regularly prompt negative reactions. Pay attention to your thought processes in order to pinpoint the precise cause of your misery. Strong internal understanding will give you a better chance of staying upbeat when external events go awry.
Get in the habit of acknowledging the positives in life.
Unexpected changes can be a major setback, particularly if you placed great emphasis on a different outcome. If, for example, you view an anticipated job promotion as necessary for whipping you out of your uninspired rut, then you'll slouch even lower when it goes to a co-worker.
Habitually seeking daily reminders of all that's good in your life will prevent you from feeling disconsolate after an unexpected change. Before embarking on your morning commute, make a list of your favourite happy songs or the TV shows that bring you joy. Keep your eyes open for various acts of kindness throughout your day, such as someone helping an elderly pedestrian or a co-worker surprising you with lunch. At night when preparing for bed, make a list of five things from your day that your grateful for.
This might sound a bit cheesy, but there's no reason to be afraid of focusing on the positives that surround us, particularly in such uncertain times.
Related Blogs
Why not sign up to our newsletter?
Sign up to our monthly newsletter, full of tips, tricks and news to help you to be happier and more productive at work.
Sign up here
Learn More Practical Tips for Managing Change in Our Online Workshop
Our Managing Change Positively face-to-face live online workshop looks at how to fix clear targets and communicate effectively with others, as well as how to stay motivated and maintain self-care.
The Managing Change Positively programme will include a mixture of live online Zoom sessions with some individual work in between.
Visit the Managing Change Positively workshop page to learn more
Why learn online with Happy?
Interactive and engaging - just like our classroom sessions
Bitesize or full-day sessions - fit around your schedule
Learn from home - all you need is a quiet place to call from and an internet connection
No quibble money-back guarantee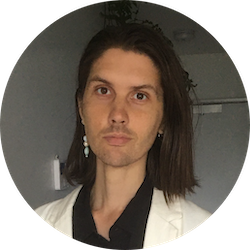 Billy Burgess
Billy has been writing blogs for Happy since 2017, covering mindfulness, stress management, confidence building and emotional intelligence as well as offering handy tips for Office 365 users. He's also an established arts, culture and lifestyle writer.
More by Billy