What Are the Benefits of Employees Being in Control?
In: Blog
Date: Mar 13, 2023
By: Henry Stewart
Last month I wrote a LinkedIn post suggesting that staff should decide the CEO's salary, based on my own experience of doing just that.
So far it has received 344,000 views and 505 comments. And it seems to have been controversial.
Hi, we are Happy
We are leading a movement to create happy, empowered and productive workplaces.
How can we help you and your people to find joy in at least 80% of your work?
More about Happy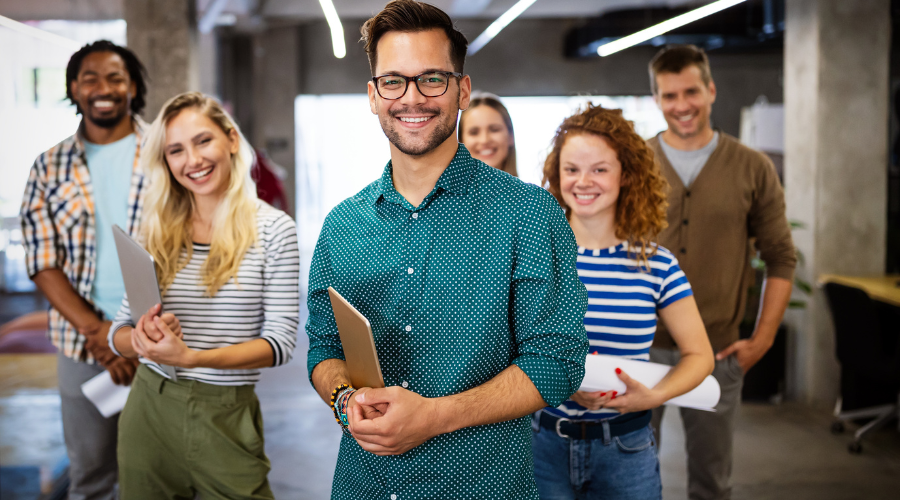 About half of the comments are positive.
But there are a lot that are not, claiming that it is "bullshit" or "communism" or "absolutely hilarious" or (from an ex-chair of Deloitte) "No! More woke madness!".
As one of my colleagues put it, "they are a bit grumpy aren't they?"
There was a clear view that staff should know their place. Many people seemed very threatened by the idea of staff choosing a CEO salary or taking any part in taking responsibility for the company.
"Staff is staff. Management is management."
"If I was the working owner of the company, it would be none of their business. If they do not like it... then they can leave within 5 minutes."
"If the staff are suitably qualified to make the decision then there wouldn't be much change. But they aren't so this should be consigned to the same dustbin as the four-day week and Universal Basic Income (and socialism too but that's another story)."
Enable your people to be happy and they will be more productive
Well, my view is that we should create a culture to enable people to be happy, so they can stay.
And I would say that our people are absolutely qualified to make the decision. They have full knowledge of all our finances, of what every person in the company earns and of the role I play in Happy. We give people trust and freedom to make their own decisions so that they can feel truly fulfilled.
Many said that staff are not the owners. It should be down to the shareholders. Perhaps it would be better if staff felt a sense of ownership, a sense that it is their company.
In fact, at Happy our people are effectively owners of the company as we have a share option scheme, ready for an exit to an Employee Ownership Trust.
As another person commented, "it's the employees that make the company and do the actual work, not the CEO. A CEO without employees doesn't have a business."
As head of the company I, following the approach of US submarine commander David Marquet, avoid making decisions and instead leave it to those whose responsibility it is.
And instead of managers telling people what to do, we have coaches who support people to make their own decisions.
And the comments from staff in this year's Great Place to Work award back this up:
"Happy proactively focus on the people and not just the job/work. They do believe that to have a happy workplace the people need to feel good and valued."
"I feel empowered to do my job, I get the support I need and I feel I can be totally authentic and be myself. I never had that in previous workplaces."
"We encourage leadership at every level — anyone can lead something."
"The freedom to try new things without having to go through tiers of approval hierarchy. Henry, our CHO (Chief Happiness Officer) decided some years ago to stop making decisions for the company and has delegated that to... everyone else."
The advantage of happy employees
Many of the commentators on my previous post will be scandalised by this approach, but the fact is that a happy, trusted workplace is simply more productive.
Wouldn't they rather have a company where people feel motivated and fulfilled, than one based on command and control where managers tell people what to do?
Last year this gave us 42% growth, a substantial profit and we were in the top 2 in the UK for being a Great Place to Work (and top 15 in Europe).
If you would like to find out how to create that kind of culture, take a look at our range of leadership programmes. From Managing For the First Time to our Level 7 Senior Leadership Programme, we have a range of programmes to suit your experience level. We also offer workplace consultancy for a full review of your organisation's culture. Contact our team for a free, no obligation chat and find out how we can help you.
Related blogs
Keep informed about happy workplaces
Sign up to Henry's monthly Happy Manifesto newsletter, full of tips and inspiration to help you to create a happy, engaged workplace.
Sign up here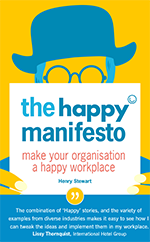 Learn the 10 core principles to create a happy and productive workplace in Henry Stewart's book, The Happy Manifesto.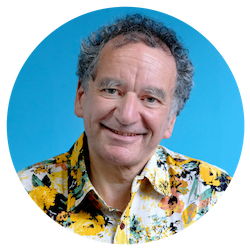 Henry Stewart, Founder and Chief Happiness Officer
Henry is founder and Chief Happiness Officer of Happy Ltd, originally set up as Happy Computers in 1987. Inspired by Ricardo Semler's book Maverick, he has built a company which has won multiple awards for some of the best customer service in the country and being one of the UK's best places to work.
Henry was listed in the Guru Radar of the Thinkers 50 list of the most influential management thinkers in the world. "He is one of the thinkers who we believe will shape the future of business," explained list compiler Stuart Crainer.
His first book, Relax, was published in 2009. His second book, the Happy Manifesto, was published in 2013 and was short-listed for Business Book of the Year.
You can find Henry on LinkedIn and follow @happyhenry on Twitter.
More by Henry
Next Conference: 2024 Happy Workplaces Conference
Our Happy Workplaces Conference is our biggest event of the year, and we'd love for you to join us next year. Save the date for Wednesday 15th May 2024!
This will be a hybrid event — we will host up to 50 people in the venue at Happy's HQ in Aldgate, London, and up to 200 people online via Zoom. The speakers will be a mix of online and in person. However you choose to join us for 2024, there will be interaction, discussion, space for reflection and opportunities to network with others.
All tickets are currently half-price until January 2024.