Happy: One of the World's Most Democratic Workplaces
In: Blog
Date: Apr 09, 2013
By: Henry Stewart
Happy is today named as one of the most democratic workplaces in the world, in a unique list of companies seeking to run organisations with more freedom and empowerment of their people. Here is the piece I have written for Huffington Post on the subject:
Hi, we are Happy
We are leading a movement to create happy, empowered and productive workplaces.
How can we help you and your people to find joy in at least 80% of your work?
More about Happy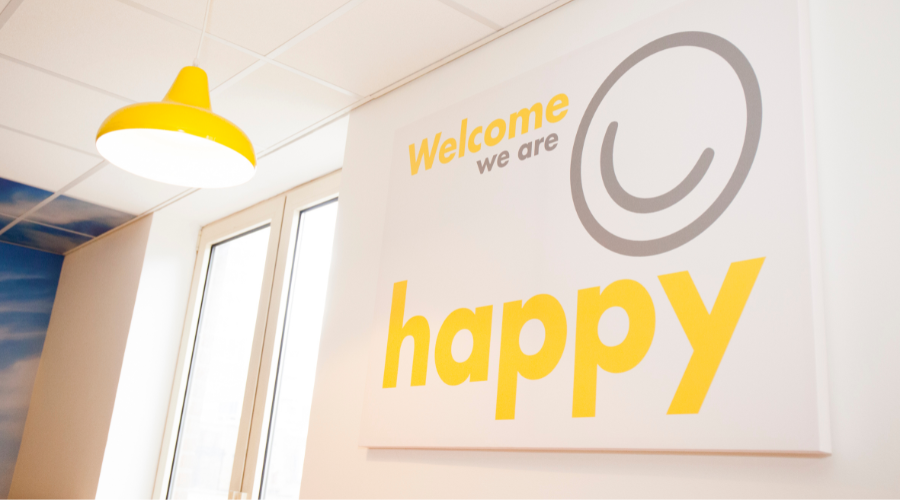 The 51 "Most Democratic Workplaces" in the world were announced today in the 2013 Worldblu awards. These come from ten different countries, dozens of industries and vary in size from 5 employees to 50,000. This year twelve of those organisations are based in the UK. No less than five are based in Brighton.
We expect to live in democratic societies, where we have a voice in how we are governed. These companies believe active involvement can happen in the workplace too, even with the pressures every organisation faces. Indeed they argue that their democratic practice makes them better able to compete.
"Simply put, democracy just works better", argues David Diggs, Executive Director of the Washington based charity Beyond Borders. "Empowering everyone on our staff to compete in the arena of ideas brings out the best in our organization by encouraging innovation, creativity and accountability."
Democracy means different things at different organisations. At Colorado solar energy company Namaste and Malaysian media company Tef'eel Design it means all financial information, including salaries, is transparent and open to all. At London-based consulting firm Future Considerations all employees get to elect, once a year, the leadership team and even the Managing Director.
For others it is about innovative practice. At Brighton based internet company Propellernet everybody writes their dream on a ball. each month one ball is selected at random and that person gets to have their dream come true. At New York food company Sweetriot one of the three key pillars of development is "being a good person". At Minneapolis media company Frank, employees are trusted to take as much or as little vacation as they want.
Even large multinationals can be democratic. Denver-based healthcare company DaVita has 50,000 staff and $12 billion in sales. Yet staff, known as "DaVita citizens", are often called upon to vote on important issues. "And democracy rules", explains CEO Kent Thiry (also known as Mayor of the company). "There have been numerous issues where I've disagreed with the outcome of a vote but the vote prevailed."
At Brighton software company Brandwatch every other Friday is a "Funky Friday", where the development teams get to choose what they work on. This has been so successful that twenty Funky Friday projects have made it into the Brandwatch platform in the last year.
Tony Hsieh, founder of the billion dollar online retailer Zappos, argues that democracy is crucial to their legendary customer service. "It drives the distribution of power, encourages innovation, and helps attract the best talent. Any employee has the ability to make changes that impact how the organization operates, develops, and grows. We want to see employees at all levels make decisions without having to get a manager or supervisor involved."
My company, Happy Ltd is included in the list. We encourage staff to decide who their manager is and change them if they feel somebody else could better support them. This isn't about abstract principles but about making the company more effective. It makes sure everybody gets to choose who is best able to support and challenge them.
Companies applying to be on the list are assessed against Worldblu's 10 Principles of Organisational Democracy™. Founded in 1997, WorldBlu's vision is to see one billion people working in freedom-centered workplaces.
Could democracy be the future of business?
Related Blogs
Keep informed about happy workplaces
Sign up to Henry's monthly Happy Manifesto newsletter, full of tips and inspiration to help you to create a happy, engaged workplace.
Sign up here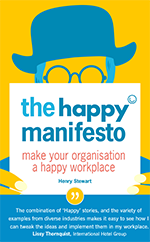 Learn the 10 core principles to create a happy and productive workplace in Henry Stewart's book, The Happy Manifesto.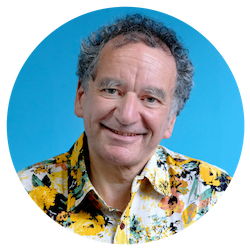 Henry Stewart, Founder and Chief Happiness Officer
Henry is founder and Chief Happiness Officer of Happy Ltd, originally set up as Happy Computers in 1987. Inspired by Ricardo Semler's book Maverick, he has built a company which has won multiple awards for some of the best customer service in the country and being one of the UK's best places to work.
Henry was listed in the Guru Radar of the Thinkers 50 list of the most influential management thinkers in the world. "He is one of the thinkers who we believe will shape the future of business," explained list compiler Stuart Crainer.
His first book, Relax, was published in 2009. His second book, the Happy Manifesto, was published in 2013 and was short-listed for Business Book of the Year.
You can find Henry on LinkedIn and follow @happyhenry on Twitter.
More by Henry
Learn More Leadership Skills in These Upcoming Workshops
A happy workplace leads to greater productivity and tangible business results. We have developed a range of leadership programmes focusing on the skills you need to develop a happy workplace, based upon our own practical experience at Happy and learning from some of the world's great workplaces.
Here are just some of the public course dates coming up in the next few months:
All of these programmes are also available to book as private group courses for your organisation. Get in touch with our friendly team to find out more details including pricing and availability.