How Easy Is It to Get Things Done in Your Organisation?
In: Blog
Date: Feb 27, 2023
By: Henry Stewart
Is your organisation one where people can move quickly and get new ideas out there, or is it stymied in levels of approval and hierarchy?
In this blog, Henry discusses some of the various approaches of several well-known companies, as well as Happy's own policy towards this.
Hi, we are Happy
We are leading a movement to create happy, empowered and productive workplaces.
How can we help you and your people to find joy in at least 80% of your work?
More about Happy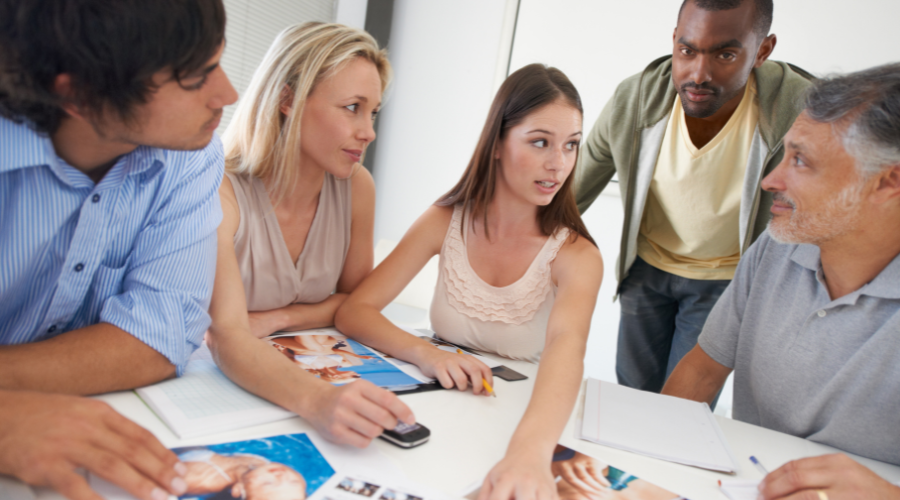 There is an interesting story in the book No Rules Rules, about Netflix. Jennifer Nierva describes how at her previous job, at Hewlett-Packard, to employ consultants on a $200k contract she needed 20 levels of approval. It took her weeks and endless frustrating phone calls.
Joining Netflix she came up with a $1 million marketing proposal and asked her boss who she had to get to sign it off. "Nobody," was the answer. "Just sign it and send it back."
As Reed Hastings - the Netflix founder - explains: "At most companies, the boss is there to approve or block the decisions of employees. This is a sure-fire way to limit innovation and slow down growth. When the boss steps out of the role of "decision approver," the entire business speeds up and innovation increases."
Is your organisation like Hewlett-Packard or like Netflix?
Do your bosses step out of the role of approval and instead leave employees able to decide for themselves?
I recently talked to somebody at a leading charity, who explained that 80% of the work on most campaigns is internal - having to get it approved.
"By the end it often bears little relation to my proposal, and not in a good way," they said. "Imagine if you could just try stuff out and see if it worked."
Pre-Approval
At Happy we have the concept of Pre-Approval. That is the idea that you give somebody full approval before they've come up with the solution, as long as it follows whatever guidelines you put in place.
Indeed people at Happy feel they are Pre-Approved to do pretty much anything, as long as it follows Happy principles and they consult with whoever needs to be involved.
In many organisations if you ask somebody to come up with a new proposal or way to solve a problem, it will end up with either a manager or some form of committee, having to approve it at the end.
I remember one organisation where an employee spent four weeks working on a proposal and was really fired up about it. He presented it to his manager and his manager said "No, that's not the way we do things here."
Even if you do get approval you may have to include random ideas from people who have no involvement in your area, which lessens your sense of ownership.
In the book Radical Candor, Kim Scott, explains how things happened at Google, at least in the early days:
"At one point, Google's engineers decided to redesign the AdWords front end to make it easier for advertisers to choose different kinds of ad formats. Since most of Google's revenue came from AdWords, it was important to get this right.
"In one meeting, I watched Google co-founder Sergey Brin try to persuade a team of engineers to try his solution to the challenge of presenting to advertisers all the choices they had. Different kinds of ad formats, different ways to make sure their ads showed up when and where they wanted, in the simplest possible way.
"The team proposed a different solution from Sergey's. He suggested that they put a couple of people working on his approach and let the rest of the team pursue their favoured solution. The team refused. Sergey, in a rare burst of frustration, banged the table and said, 'If this were an ordinary company, you'd all be doing it my way. I just want a couple of people to try my idea!' 
"He was clearly exasperated, but his grin showed that he was also proud of having built a team that would stand up to him. In the end, the team convinced him that theirs was the better way."
No approval is needed here at Happy, just work out what you want to do and get it done.
So, how easy is it to get stuff done in your organisation?
Could you make it easier, by stepping out of approval and enabling your people to decide for themselves?
Related blogs
Keep informed about happy workplaces
Sign up to Henry's monthly Happy Manifesto newsletter, full of tips and inspiration to help you to create a happy, engaged workplace.
Sign up here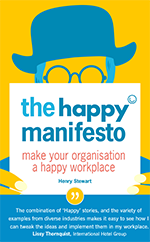 Learn the 10 core principles to create a happy and productive workplace in Henry Stewart's book, The Happy Manifesto.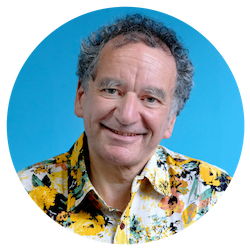 Henry Stewart, Founder and Chief Happiness Officer
Henry is founder and Chief Happiness Officer of Happy Ltd, originally set up as Happy Computers in 1987. Inspired by Ricardo Semler's book Maverick, he has built a company which has won multiple awards for some of the best customer service in the country and being one of the UK's best places to work.
Henry was listed in the Guru Radar of the Thinkers 50 list of the most influential management thinkers in the world. "He is one of the thinkers who we believe will shape the future of business," explained list compiler Stuart Crainer.
His first book, Relax, was published in 2009. His second book, the Happy Manifesto, was published in 2013 and was short-listed for Business Book of the Year.
You can find Henry on LinkedIn and follow @happyhenry on Twitter.
More by Henry
Next Conference: 2024 Happy Workplaces Conference
Our Happy Workplaces Conference is our biggest event of the year, and we'd love for you to join us next year. Save the date for Wednesday 15th May 2024!
This will be a hybrid event — we will host up to 50 people in the venue at Happy's HQ in Aldgate, London, and up to 200 people online via Zoom. The speakers will be a mix of online and in person. However you choose to join us for 2024, there will be interaction, discussion, space for reflection and opportunities to network with others.
All tickets are currently half-price until January 2024.