Pre-Approval in Practice at TLC: Talk, Listen, Change
In: Blog
Date: Jul 11, 2018
By: Claire Lickman
Are you making the most of your people's skills and knowledge? Michelle Hill talks about how the charity TLC: Talk, Listen, Change has used pre-approval in practice in this two-minute video.
Pre-Approval in Practice at TLC: Talk, Listen, Change
One of our other key elements over the last couple of years has been freedom within clear guidelines. We very much use pre-approval. This photo is of Paige, our Marketing Officer. Paige is 23 and is our second youngest member of staff. She was pretty gutted when we recruited a business administrator who's 21, because she liked the title of being the youngest! Paige is our Brand Guardian. We launched at the beginning of April with a completely new brand. We're building a brand from scratch so we're trying to get TLC out there so that people recognise us and know who we are. It's Paige's responsibility to build the brand.
We did some work at the beginning about working out what those guidelines were and what being Brand Guardian meant, and then we've said, 'off you go, it's up to you, you're our marketing expert'. Paige reports directly in to me so can use me for support as and when she needs to, but, 'off you go'. Some of the differences that we've seen in how we've build a brand are just amazing. Our new website launched about six weeks ago. The first day I saw the website was the day after it launched. The first few weeks Paige was asking me, 'what do you think about this colour, what do you think about this font', but I reminded her to go back to what we said about pre-approval. She knew the outcome we were aiming to get for. You almost saw her come to life, because actually she's really creative, she thinks really quickly, she wants to test new things, and actually the website is amazing. The difference that we've seen in traffic through to the website in the last month is unbelievable.
Equally, Paige has got responsibility at the moment for running our first ever advertising campaign. When we had the Relate name, we never needed to advertise because people know Relate. It's on every agony aunt column that you read, it's on day-time TV all of the time. Nobody knows the name TLC, so we're just about to launch our first advertising campaign, which is also the first time as a board we've ever committed any money to advertising. It's taken me probably the last 12 months to convince the board that money on advertising is money well spent, and we can demonstrate a return on investment. To do that we've just taken on our first form of social investment, so we've had our first ever repayable piece of finance since 1981, so this is a big, strategic decision for us and also it's a high-risk decision for our board.
Paige is running the advertising campaign on the same basis as the website. She's got the guidelines, she knows what return on investment we're looking for. We tested it out on the website, we know she can deliver, and off she can go.
Again, the process is happening that I only see the copy when it's been approved, so she's able to ask me questions as she goes through as many times as she wants, if she wants me to look at stuff she can do. It's not about letting her go without any support, but it is about giving her that complete freedom to be creative and do what she can do to the best of her ability.
Speaking at the 2017 Happy Workplaces CEO Conference, Michelle explained that the first time she saw the charity's new site was after it went live. Michelle explained that Paige, TLC's Marketing Officer, had been given clear guidelines and the team had worked together to establish what the new TLC brand should be. Once those guidelines had been formed, Paige was left to be creative and to test new things – with great results.
"She knew the outcome we were aiming to get for. You almost saw her come to life, because she's really creative, she thinks really quickly, she wants to test new things, and actually the website is amazing. The difference that we've seen in traffic through to the website in the last month is unbelievable," says Michelle.
Resources and related content:
About Michelle
Michelle Hill is the Founder and Chief Executive of TLC: Talk, Listen, Change – Greater Manchester's own relationships charity which launched on 1st April 2017. The organisation delivers a range of integrated support, therapies and programmes of work in pursuit of healthy and happy relationships.
TLC: Talk, Listen, Change was formed from the disaffiliation of Relate Greater Manchester South (GMS) from the Relate Federation. Michelle joined Relate GMS in December 2013, as Chief Executive. Prior to joining the organisation, Michelle spent 12 years working for Nacro, the crime reduction charity. She started there in 2001 working with young people at risk of offending as part of the Commonwealth Games and finished leading a national organisation-wide change programme. Michelle has an MBA, BA (Hons) Public Policy and Management, is a Prince2 Practitionere and is a 2017 Clore Social Fellow. Michelle is a current finalist for North West Charity Director of the Year. Michelle is passionate about people, about delivering services that change people's lives and about leading an organisation that values its people wholeheartedly.
You can contact Michelle on Twitter at @TLCCEO_Michelle.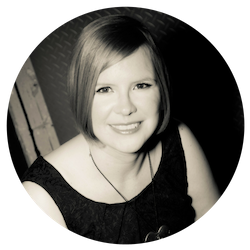 Claire Lickman
Claire is Digital Marketing Coordinator at Happy. She has worked at Happy since 2016, and is responsible for Happy's marketing strategy, website, social media and more. Claire first heard about Happy in 2012 when she attended a mix of IT and personal development courses. These courses were life-changing and she has been a fan of Happy ever since.
More by Claire
Happy's next conference: 2019 Happy Workplaces CEO Conference
24th October at Happy's HQ in London.
Hear from Bruce Daisley, EMEA Vice President of Twitter, host of the podcast Eat Sleep Work Repeat and best-selling author of The Joy of Work. Other speakers include Gill Arupke of the Social Interest Group, Donald Wibberly of Cougar and Katharine Horler OBE of Adviza. This event is strictly for Chief Executives and Managing Directors.