Happy Starts 4 Day Week Trial
In: Blog
Date: Jun 13, 2022
By: Henry Stewart
Happy has just started the six month trial of a four-day working week being organised in the UK by 4 Day Week Global. We are joining over 60 other organisations in this pilot.
We discussed it at a staff meeting earlier in the year, carried out a survey and our people voted 16-1 to go for a permanent four-day week, as long as the pilot succeeds.
Hi, we are Happy
We are leading a movement to create happy, empowered and productive workplaces.
How can we help you and your people to find joy in at least 80% of your work?
More about Happy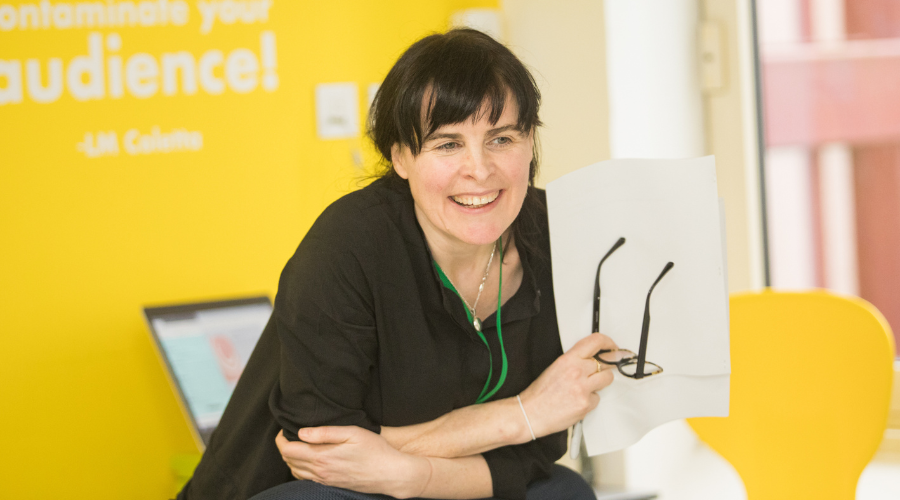 It isn't entirely new to Happy as we have done a four day week in August for the last three years (an easy month to start the idea in). A majority of our staff (though not all) said they got as much done in four days as they previously did in five.
The results were similarly mixed on the survey. 35% felt they would find it 'fairly' or 'relatively' easy to complete their work in four days. 41% said it would be 'okish' and 24% said they expected to find it 'fairly' or 'relatively' difficult.
The pandemic has perhaps made the concept more possible: "I was furloughed for 1 day a week for much of last year and made it work," commented one of our people.
The weekly hours will be 32, compared to 37.5 at the moment. People will get paid the same as they do now and the hope — based on existing studies — is that they may be able to do as much as they did previously.
The landmark four-day week trial at Perpetual Guardian in New Zealand in 2018 was monitored by academics at The University of Auckland and Auckland University of Technology. They found engagement levels rose between 30 and 40%, work-life balance metrics rose by 44%, empowerment by 26%, and organizational commitment by 29%.
Productivity rose by 20%, meaning they got more done than they had in five days.
It also worked at Microsoft Japan, who found that workers were not just happier, but productivity jumped by 40%. They also took 25% less time off during the trial.
Andrew Barnes, who runs Perpetual Mutual, explains that he first started thinking about the idea when he saw an article in The Economist, suggesting that office workers in the UK only do 2 or 3 hours of effective work each day. (Learn more in my interview with Andrew Barnes — Is it Time for a Four-Day Week?)
I like to think that at Happy we are more productive than that. But even here there is scope to improve in several areas:
Meetings: Our people are asking which meetings they need to go to. One colleague explains how she is cutting the one hour meetings she organises to 45 minutes or even 30.
Focus: How easy do you find it to focus in your daily work? I have run our Productivity Blitz for our people and for some of the pilot companies. This includes the Pomodoro Method (25 minutes focused on one task, followed by a 5 minute break) and Eat 4 Frogs (setting down, at the end of the day, the four most important tasks you have to do the next day).
Hive work: Are you forever responding to email alerts or Slack notifications? Let's create a culture where an instant response is not expected, and instead we can get deep work done.
And also cutting out any personal stuff (such as using social media and appointments), to be done on your day off.
Will it work? Can we get what we previously did in 37.5 hours done in just 32? We will see. I will report back as we go through the pilot to see if we can be as productive.
Of course a key part of this for Happy is to ensure a happier workplace where our people are more relaxed have better wellbeing. And, apparently, 78% of employees with 4 day work weeks are happier and less stressed.
Is your organisation ready for a four-day working week?
Keep informed about happy workplaces
Sign up to Henry's monthly Happy Manifesto newsletter, full of tips and inspiration to help you to create a happy, engaged workplace.
Sign up here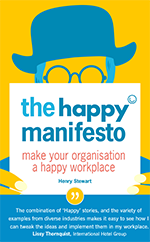 Learn the 10 core principles to create a happy and productive workplace in Henry Stewart's book, The Happy Manifesto.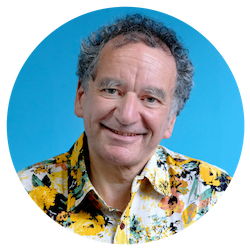 Henry Stewart, Founder and Chief Happiness Officer
Henry is founder and Chief Happiness Officer of Happy Ltd, originally set up as Happy Computers in 1987. Inspired by Ricardo Semler's book Maverick, he has built a company which has won multiple awards for some of the best customer service in the country and being one of the UK's best places to work.
Henry was listed in the Guru Radar of the Thinkers 50 list of the most influential management thinkers in the world. "He is one of the thinkers who we believe will shape the future of business," explained list compiler Stuart Crainer.
His first book, Relax, was published in 2009. His second book, the Happy Manifesto, was published in 2013 and was short-listed for Business Book of the Year.
You can find Henry on LinkedIn and follow @happyhenry on Twitter.
More by Henry
Next Conference: 2024 Happy Workplaces Conference
Our Happy Workplaces Conference is our biggest event of the year, and we'd love for you to join us next year. Save the date for Wednesday 15th May 2024!
This will be a hybrid event — we will host up to 50 people in the venue at Happy's HQ in Aldgate, London, and up to 200 people online via Zoom. The speakers will be a mix of online and in person. However you choose to join us for 2024, there will be interaction, discussion, space for reflection and opportunities to network with others.
All tickets are currently half-price until January 2024.