Great Workplaces Make More Money Part 2
In: Blog
Date: Jul 04, 2011
By: Henry Stewart
While a profit driven workplace might not be a happy workplace, a happy workplace can most definitely be a profitable one.
Hi, we are Happy
We are leading a movement to create happy, empowered and productive workplaces.
How can we help you and your people to find joy in at least 80% of your work?
More about Happy
Companies that focus on improving employee satisfaction, effectively in creating happy workplaces, perform better in financial terms. Two weeks ago I posted a blog on the research into the performance of companies in the US Great Workplaces list from 1998-2000. This showed that the stock market value of the companies these lists increased at a considerably greater rate than the average stock market company.
That research was done by the widely respected business magazine Fortune. But, I have been asked, is there an academic peer-reviewed study that shows the same. And the answer is Yes. About to be published in the Journal of Financial Economics is Does the stock market fully value intangibles? Employee satisfaction and equity prices, by Alex Edman of the Wharton School at University of Pennsylvania. This is a paper for serious economists with some weighty analysis. Take the key conclusion:
"A value-weighted portfolio of the ''100 Best Companies to Work For in America'' earned a four-factor alpha of 0.29% per month from 1984 to 2009, or 3.5% per year."
What does this mean? An alpha is the amount by which a fund manager outperforms the market. For example, they might seem to have done well if they get an 11% return, but if the stock market as a whole rose by 12% then they clearly under-performed it. Their alpha would be -1%. So Edman found that investing in the Great Workplaces list over that 25 year period would have brought a return above the market average by 3.5% per year.
This is a big difference. Over the 25 year period investing in these companies would have produced 136% more than investing in a stock market tracker. So if an investment in the stock market generally produced £100,000, investing in the great workplaces would have produced £236,000.
How to make your organisation more successful
Edman's paper covers the academic literature on this subject and examines other possible explanations. The conclusion is clear: "This paper finds that firms with high levels of employee satisfaction generate superior long-horizon returns, even when controlling for industries, factor risk, or a broad set of observable characteristics."
Many companies know this. Some years ago both Microsoft and Google set themselves the target of being the best place to work in Europe (and, in the target year, one came 1st and the other 2nd). They did this because they knew it made commercial sense, and this research backs that up.
The simple fact is that happy workplaces, with high levels of employee satisfaction, perform better in hard financial terms. If you want to make your organisation more successful, then the best way to do it seems to be to focus on creating a great workplace for your employees.
Keep informed about happy workplaces
Sign up to Henry's monthly Happy Manifesto newsletter, full of tips and inspiration to help you to create a happy, engaged workplace.
Sign up here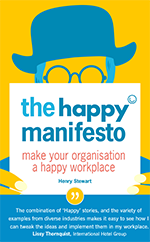 Learn the 10 core principles to create a happy and productive workplace in Henry Stewart's book, The Happy Manifesto.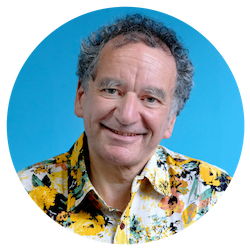 Henry Stewart, Founder and Chief Happiness Officer
Henry is founder and Chief Happiness Officer of Happy Ltd, originally set up as Happy Computers in 1987. Inspired by Ricardo Semler's book Maverick, he has built a company which has won multiple awards for some of the best customer service in the country and being one of the UK's best places to work.
Henry was listed in the Guru Radar of the Thinkers 50 list of the most influential management thinkers in the world. "He is one of the thinkers who we believe will shape the future of business," explained list compiler Stuart Crainer.
His first book, Relax, was published in 2009. His second book, the Happy Manifesto, was published in 2013 and was short-listed for Business Book of the Year.
You can find Henry on LinkedIn and follow @happyhenry on Twitter.
More by Henry