Book Review: Maverick by Ricardo Semler, 30 Years On
In: Blog
Date: Dec 12, 2022
By: Henry Stewart
When I read Maverick in 1992, it transformed what was then Happy Computers.
I went from being a micro-managing boss, who rang every day from holiday to check things were going ok, to – eventually – a fully trust-based environment.
For me it is the best business book ever written. I have given copies to many of the staff at Happy and I have given over 500 copies away to others.
So, on my sabbatical I decided to re-read it, on its 30th anniversary.
Hi, we are Happy
We are leading a movement to create happy, empowered and productive workplaces.
How can we help you and your people to find joy in at least 80% of your work?
More about Happy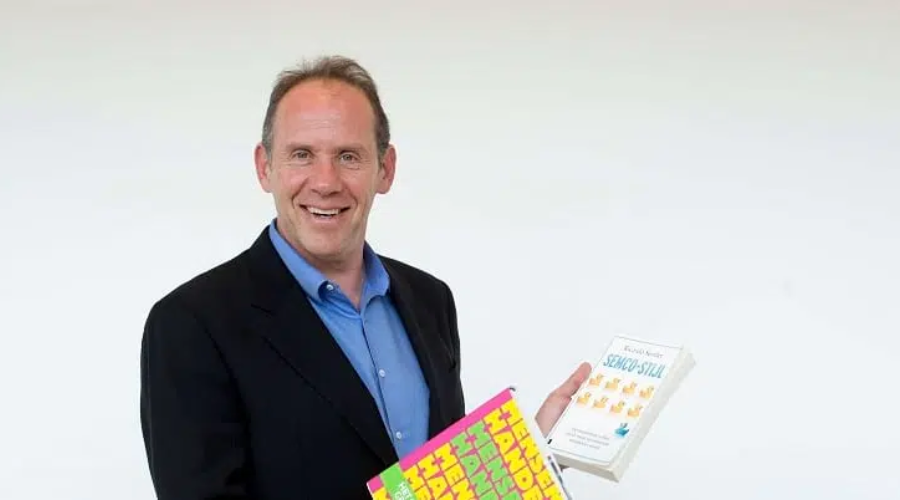 For those who don't know, Maverick tells the story of Semco, a Brazilian manufacturing company.
Ricardo Semler, the author, explains how he took the company from one where workers were searched every day at the gates (such was the lack of trust) to one where they were fully trusted, set their own targets, chose their managers and – in some cases – even decided their own salary.
It was a truly transformational moment for me and, I know, for many others.
It is still a great read.
Semco started by letting people design their uniforms and the colours for the plant. Even that was opposed by existing managers, who reckoned the colours would darken the plant.  Semco responded in this way,
"I told him our philosophy was to leave such decisions to those who would be living with the consequences."
Following this, they then decided to let their workers set their own start and finish times. What if one worker wants to start at 7 and a teammate decides to come in at 9?
"Our workers knew that production would suffer if they didn't co-ordinate their activities and so that's what they did."
They went on to let the workers decide the layout of the plant. Instead of an assembly line, the workers formed small groups of different machines.
"The idea was to have, at each of these clusters, a team whose members would fashion a product from beginning to end, giving them accountability for the product's quality and the enormous satisfaction that comes with completing a task."
Workers were also given the opportunity to set their own targets. One day a shipment of cutting disks was late. Previously the workers would have just stopped working. Instead, two members of the group visited the supplier, discussed it with the factory workers there and got the disks back on track.
Innovative Management Ideas
Now, every six months, managers are evaluated by those who work under them.
One manager got a 40 (out of 100). "After looking into it, we concluded that his subordinates were right: he was a great salesman but a terrible leader. Solution: we made him head of a one-person sales staff and he has shined."
So, Ricardo concluded, "why not let people elect their boss? Seems an utterly sensible way to stop accidents before they are promoted."
Similarly, "anyone who applies to be a machinist at Semco will be interviewed by a group of machinists, not an executive. They might be able to talk his way past a manager but not people who know everything there is to know about being a machinist."
And he was not keen on policies and procedures: "if you want my advice, take a deep breath, pluck up the courage, and feed the policy manual to the shredder, one page at a time. Let companies be ruled by wisdom from factory to factory and worker to worker."
One of his favourite innovations was the establishment of a board at the plant entrance with the name of each employee and next to it a wooden peg. As each person arrived, he would hang one of three metal tags on the peg: a green tag stood for "Good Mood," a yellow tag for "Careful" and a red tag for "Not today – please."
"Forget socialism, capitalism, just-in-time deliveries, salary surveys and the rest of it and concentrate on building organisations that accomplish that most difficult of all challenges: to make people look forward to coming to work in the morning."
They also, with the support of their unions, began classes to teach the workers how to read balance sheets, cash flow statements and other documents – so they understood the finances of Semco.
If you are a manager, "ask yourself is it possible that someone else could do this task at least 70% as well as I could. If the answer is Yes, let them."
And above all, take time to think. "Try blocking out a half day a week on your agenda."
Do tell: Were you influenced by Maverick and what did it lead to for you?
Related Blogs
Keep informed about happy workplaces
Sign up to Henry's monthly Happy Manifesto newsletter, full of tips and inspiration to help you to create a happy, engaged workplace.
Sign up here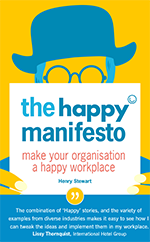 Learn the 10 core principles to create a happy and productive workplace in Henry Stewart's book, The Happy Manifesto.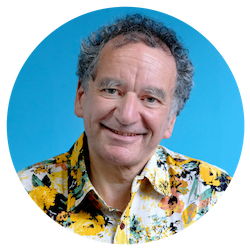 Henry Stewart, Founder and Chief Happiness Officer
Henry is founder and Chief Happiness Officer of Happy Ltd, originally set up as Happy Computers in 1987. Inspired by Ricardo Semler's book Maverick, he has built a company which has won multiple awards for some of the best customer service in the country and being one of the UK's best places to work.
Henry was listed in the Guru Radar of the Thinkers 50 list of the most influential management thinkers in the world. "He is one of the thinkers who we believe will shape the future of business," explained list compiler Stuart Crainer.
His first book, Relax, was published in 2009. His second book, the Happy Manifesto, was published in 2013 and was short-listed for Business Book of the Year.
You can find Henry on LinkedIn and follow @happyhenry on Twitter.
More by Henry
Next Conference: 2024 Happy Workplaces Conference
Our Happy Workplaces Conference is our biggest event of the year, and we'd love for you to join us next year. Save the date for Wednesday 15th May 2024!
This will be a hybrid event — we will host up to 50 people in the venue at Happy's HQ in Aldgate, London, and up to 200 people online via Zoom. The speakers will be a mix of online and in person. However you choose to join us for 2024, there will be interaction, discussion, space for reflection and opportunities to network with others.
All tickets are currently half-price until January 2024.