Let Your People Choose Their Manager – Because it Works
In: Blog
Date: Apr 15, 2013
By: Henry Stewart
Of all the proposals in the Happy Manifesto, there is one that tends to get the strongest reaction. Most people agree that its a great idea and then explain why they couldn't possibly do it in their organisation. Indeed some have advised me to leave it out, as it might scare people off from the easier steps to creating a happy workplace.
Hi, we are Happy
We are leading a movement to create happy, empowered and productive workplaces.
How can we help you and your people to find joy in at least 80% of your work?
More about Happy
I've written about it before. It is the simple suggestion that you should let people choose their managers. And the great thing is that when people do have the courage to try it, I almost always get positive feedback.
Here is the feedback from Stuart Jones, of Modern Housing Solutions (a division of one of the UK's biggest companies):
"Selecting your manager' is working out really well. We opened the option to all of our Helpdesk staff (circa 45 people) and everyone provided feedback. Only 4 people actually took up the option, and all for positive reasons relating to their own development.
"The most positive thing about the process was all of the positive comments we received from staff saying why they didn't want to change managers, because of the relationship they had, the support they receive, the team spirit, etc. It was a really affirming experience for all of our Team Managers!"
Consider trying it in your organisation. I'd love to hear from you with any questions or any worries about what could get in the way.
henry@happy.co.uk
Keep informed about happy workplaces
Sign up to Henry's monthly Happy Manifesto newsletter, full of tips and inspiration to help you to create a happy, engaged workplace.
Sign up here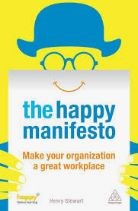 Learn the 10 core principles to create a happy and engaged workplace in Henry Stewart's book, the Happy Manifesto.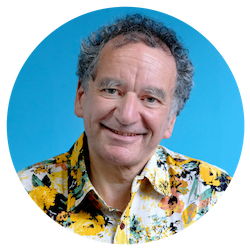 Henry Stewart, Founder and Chief Happiness Officer
Henry is founder and Chief Happiness Officer of Happy Ltd, originally set up as Happy Computers in 1987. Inspired by Ricardo Semler's book Maverick, he has built a company which has won multiple awards for some of the best customer service in the country and being one of the UK's best places to work.
Henry was listed in the Guru Radar of the Thinkers 50 list of the most influential management thinkers in the world. "He is one of the thinkers who we believe will shape the future of business," explained list compiler Stuart Crainer.
His first book, Relax, was published in 2009. His second book, the Happy Manifesto, was published in 2013 and was short-listed for Business Book of the Year.
You can find Henry on LinkedIn and follow @happyhenry on Twitter.
More by Henry