Let's Create Happy, Productive Workplaces
Imagine a workplace where people are energized and motivated by being in control of the work they do. Imagine they are trusted and given freedom, within clear guidelines, to decide how to achieve their results. Imagine they are able to get the life balance they want. Imagine they are valued according to the work that they do, rather than the number of hours they spend at their desk. Wouldn't you want to work there?
Explore below for blogs, videos and more on how to create a happy, productive workplace like this.
Keep informed about happy workplaces
Sign up to Henry's monthly Happy Manifesto newsletter, full of tips and inspiration to help you to create a happy, engaged workplace.
Sign up here
Henry's talks
Below you can watch some of Henry's talks about creating happy workplaces.
Want Henry to speak at your upcoming event? Get in touch for details.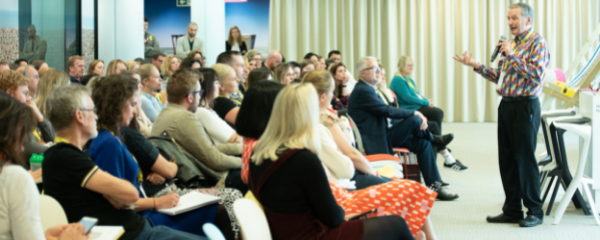 Creating happy workplaces
Henry Stewart speaking at the 2019 Happiness and Humans Conference, hosted by the Happiness Index (28 minutes).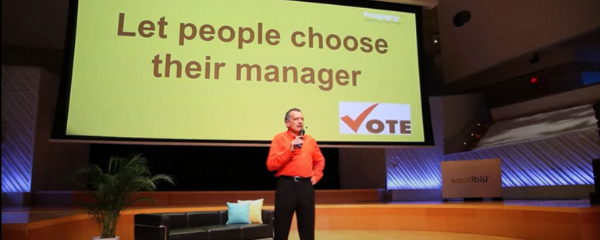 What if you could choose your boss?
Henry Stewart speaking at the WorldBlu Freedom at Work Summit in Miami (6 mins)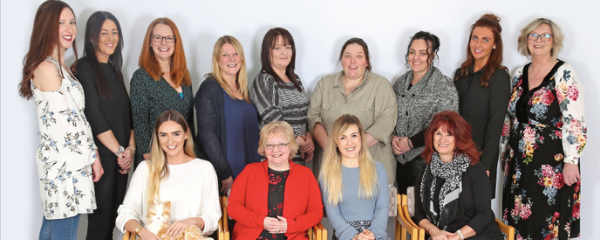 How Helen Sanderson MBE Has Created People-Centric Workplaces
Find out how Helen created Wellbeing Teams as a self-managing organisation that is focused on letting team members be human with each other in Henry's blog.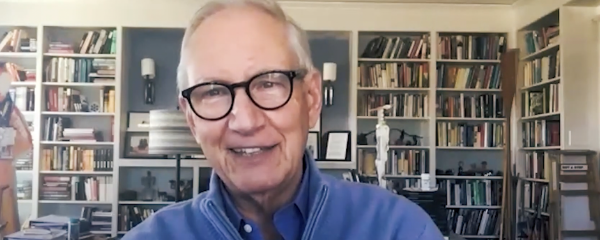 Tom Peters: A Leadership Guru Ahead of His Time
Tom Peters is the ultimate management guru. Thinkers50, the list of the top 50 management thinkers, has rated him in the top 10 in multiple years and awarded him the Lifetime Achievement Award, one of only six people to achieve the honour, in 2017.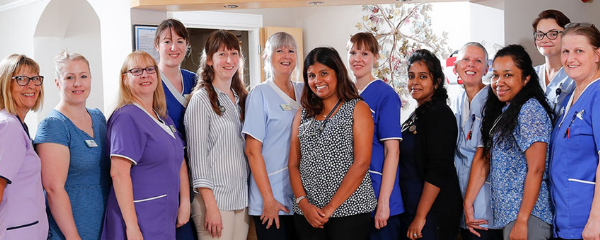 Creating a Happy Workplace at Heart of Kent Hospice
Here are some ideas for creating a great culture from Sarah Pugh, now Chief Executive of Whizz Kidz, about her time as CEO at Heart of Kent Hospice.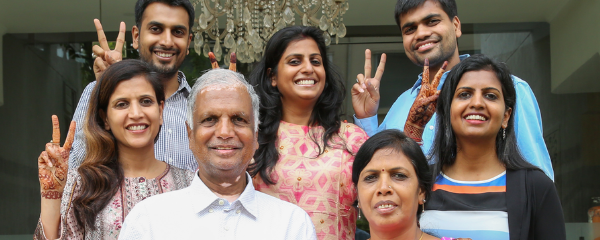 Jaipur Rugs: Art That You Can Walk On
Nand Kishore Chaudhary (known as NKC) set up Jaipur Rugs in 1978 with just 2 looms and 9 artisans. The weavers come from the Untouchable class. "All my family tried to stop me," explained NKC. "But I can't see the difference, how these people are untouchable."
Learn how to create happy workplaces
Happy offers a range of solutions, including workplace consultancy, leadership and personal development programmes and an online Udemy course.
Download The Happy Manifesto
The Happy Manifesto is Henry's vision for a happy workplace, outlined in 10 core principles. It's full of examples of workplaces that have implemented the ideas and simple ways you can make a difference.
Download The Happy Manifesto for free
Take our online Udemy course
Become an inspiring leader and learn how to create a great place to work with this online course. This course will guide you through the key principles of the Happy Manifesto through on-demand video and downloadable resources.
Find out more and buy the Udemy course
Workplace consultancy
Which areas of your workplace culture are working – and which ones aren't?
In our workplace consultancy service, Henry can help you find out. He will speak to members of your organisation through surveys and 1-to-1 meetings and discuss what's going well and what could be better. We can then work with you to develop your culture.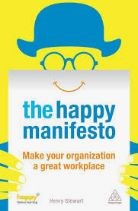 Learn the 10 core principles to create a happy and engaged workplace in Henry Stewart's book, the Happy Manifesto.
About Henry Stewart
Henry Stewart is founder and Chief Happiness Officer of London-based learning provider Happy Ltd. Founded as Happy Computers in his back room in Hackney 30 years ago, it created a reputation for the most enjoyable and involving IT training available. Now called just Happy it was rated one of the top 20 workplaces in the UK for 5 successive years and now helps other organisations create happy workplaces.
Henry was listed in the Guru Radar of the Thinkers 50 list of the most influential business thinkers in the world. "He is one of the thinkers who we believe will shape the future of business," explained list compiler Stuart Crainer. His book, The Happy Manifesto, was published by Kogan Page in 2013.
Outside of work, Henry lives in Hackney and is married with 3 children. He was, for 15 years, Chair of Governors of his local primary and comprehensive (which his children attend). A keen cyclist, in 2008 and 2010 he completed the Etape, the public stage of the Tour de France. In 2016 he took part in the Haute Route, 7 days through the Alps climbing the equivalent of a third of Everest every day.
You can find Henry on LinkedIn and follow @happyhenry on Twitter.