Henry Stewart Speaking at the 2019 Happiness and Humans Conference
In: Blog
Date: Jul 30, 2019
By: Henry Stewart
Henry Stewart was invited to speak about the importance of happy and engaged workplaces at the Happiness and Humans Conference in May 2019, hosted by the Happiness Index. Watch his talk here.
(It is 28 minutes but Henry never talks for more than nine before posing a question to the audience!)
Hi, we are Happy
We are leading a movement to create happy, empowered and productive workplaces.
How can we help you and your people to find joy in at least 80% of your work?
More about Happy
Henry Stewart speaking at the 2019 Happiness and Humans Conference
"5,000 deaths per year result from unhappy, disengaged workforces… If you're sick, make sure you go to a happy hospital!"
Download the happy Manifesto
Learn the 10 core principles to create a happy and engaged workplace in Henry Stewart's book, the Happy Manifesto.
Keep informed about happy workplaces
Sign up to Henry's monthly Happy Manifesto newsletter, full of tips and inspiration to help you to create a happy, engaged workplace.
Sign up here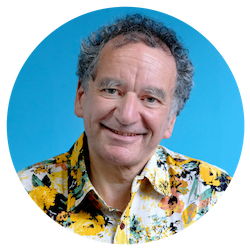 Henry Stewart, Founder and Chief Happiness Officer
Henry is founder and Chief Happiness Officer of Happy Ltd. Following a fairly disastrous job early on in his career, Henry was determined to discover what enabled a productive and happy workplace. In 1987 Henry set up what was originally called Happy Computers. Inspired by Ricardo Semler's book Maverick, he built a company with a reputation for some of the best customer service in the country and one of the UK's best places to work, winning multiple awards for its culture and philosophy. His book, the Happy Manifesto, was published by in 2013.
Outside of work he is a father of three, Chair of Governors at his local comprehensive in Hackney and a keen cyclist.
You can find Henry on LinkedIn and follow @happyhenry on Twitter.
More by Henry
Happy's next conference: 2019 Happy Workplaces CEO Conference
24th October at Happy's HQ in London.
Hear from Bruce Daisley, EMEA Vice President of Twitter, host of the podcast Eat Sleep Work Repeat and best-selling author of The Joy of Work. Other speakers include Gill Arupke of the Social Interest Group, Donald Wibberly of Cougar and Katherine Horler of Adviza. This event is strictly for Chief Executives and Managing Directors.