The Time for Freedom at Work is Now
In: Blog
Date: May 14, 2019
By: Henry Stewart
"We believe the time for freedom at work is now," says Traci Fenton, Founder and CEO of WorldBlu. WorldBlu's research shows that freedom-centered workplaces have healthier bottom-line growth and are more resilient. Henry spoke to Traci to learn more.
Hi, we are Happy
We are leading a movement to create happy, empowered and productive workplaces.
How can we help you and your people to find joy in at least 80% of your work?
More about Happy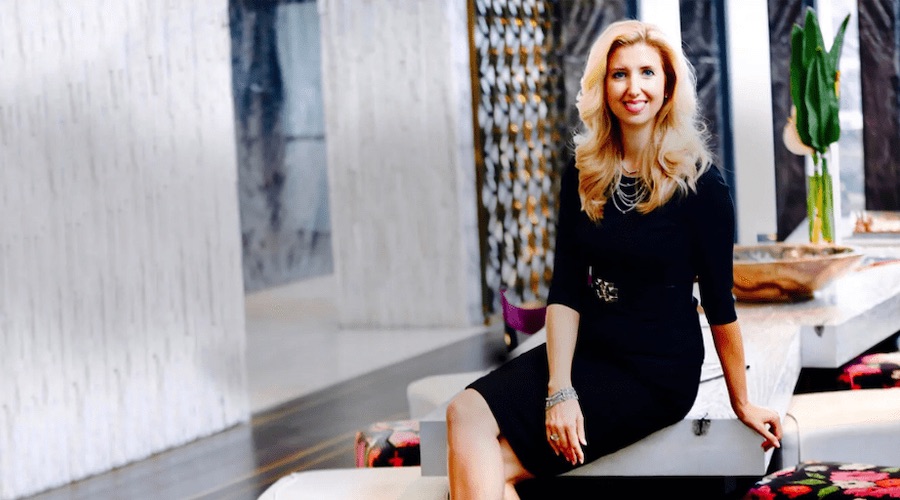 Traci Fenton is the founder and CEO of WorldBlu, an organisation whose vision is to "see one billion people worldwide living, leading and working in freedom – not fear." They give annual awards to the most freedom-centered workplace cultures on the planet.
"We believe the time for freedom at work is now," explains Traci. Since starting their awards over 250,000 employees have completed their surveys and more than 200 companies have been rated freedom-centered workplaces.
The benefits are clear: one study found that between 2010 and 2013, while S&P 500 index companies grew revenue by an average of 15%, WorldBlu companies grew revenue by a whopping 103%.
Freedom-Centered Cultures are also more resilient. Over 95% of WorldBlu companies survived the 2008 recession – being still in business three years after – compared to 90% of companies overall.
"The purpose of my life is to help people realise their potential," explains Traci. "You can only do that in a freedom-centred workplace."
Traci's mission started in 1997 when she was 21 years old and the director of a student-run public affairs conference. She asked her group to come up with something that pushed the boundaries of thought. To great fanfare, they came back and said it should be democracy.
"My first reaction was it was the worst idea I've ever heard in my life. Democracy to me meant voting and old white people making decisions in remote outposts. But no, democracy is really a system for organising people and the optimal system for releasing human potential."
Traci and her team spent over a decade extensively researching what democracy actually is, and identified 10 core principles that are needed to created a democratic system — which is proven to transform the way any organisation is run. All 10 principles must be in operation in order to have a robust and adaptable democratic system.
The WorldBlu 10 Principles of Organisational Democracy
Purpose and Vision – When an organisation and the individual know their reason for existing and have a sense of intentional direction.
Dialogue and Listening – When we listen and engage in conversations in a way that brings out new levels of meaning and connection.
Fairness and Dignity – When each person is treated justly and regarded impartially.
Transparency – When ideas flow freely and information is openly and responsibly shared.
Accountability – When each person and the organisation as a whole is responsible to each other and their community for their actions.
Individual and Collective – When individuals understand the unique contribution they make towards achieving collective goals.
Choice – When each person is encouraged to exercise their right to choose between a diversity of possibilities.
Integrity – When each person steadfastly adheres to ethical and moral principles.
Decentralisation – When power is appropriately shared among people throughout the organisation.
Reflection and Evaluation – When there is a commitment to continuous feedback and development and a willingness to learn from the past and apply lessons to improve the future.
Freedom at Work in Practice
Here are a few examples of how the democratic principles are put into practice:
Decisions at healthcare company DaVita are decentralised to their 70,000 staff. Teammates are given the autonomy to make decisions since they are the ones who most understand how those decisions will directly affect colleagues and patients.
At Zappos, the online shoe retailer bought by Amazon for a billion dollars, the focus is on trust: "When customers call us, instead of giving our employees scripts to read, we believe that trusting our employees and giving them the freedom to do whatever it takes to make our customers happy ultimately will result in happier customers," said Tony Hsieh, CEO of Zappos.
At Malaysian company MindValley the aim is to make every member of staff feel valued and working in a way that aligns with their personal vision. One example is "love week," where every member of staff gets a secret 'angel' to make them feel loved.
And at Happy, who has been recognised on the list for five years, employees are able to choose their manager.
And what makes Traci happy? "I grew up singing and dancing on stage. Our high school show choir was number one in the US and I still have the performer in me!"
Come and hear Traci at the 2019 Happy Workplaces Conference on 13th June and discover 10 examples from the most freedom-centred and democratic workplaces in the world. Plus, you may get to see Traci show you a few American dance moves on stage, too!
Keep informed about happy workplaces
Sign up to Henry's monthly Happy Manifesto newsletter, full of tips and inspiration to help you to create a happy, engaged workplace.
Sign up here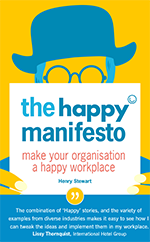 Learn the 10 core principles to create a happy and productive workplace in Henry Stewart's book, The Happy Manifesto.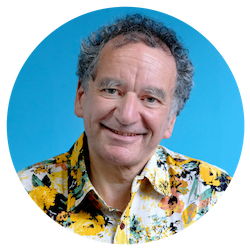 Henry Stewart, Founder and Chief Happiness Officer
Henry is founder and Chief Happiness Officer of Happy Ltd, originally set up as Happy Computers in 1987. Inspired by Ricardo Semler's book Maverick, he has built a company which has won multiple awards for some of the best customer service in the country and being one of the UK's best places to work.
Henry was listed in the Guru Radar of the Thinkers 50 list of the most influential management thinkers in the world. "He is one of the thinkers who we believe will shape the future of business," explained list compiler Stuart Crainer.
His first book, Relax, was published in 2009. His second book, the Happy Manifesto, was published in 2013 and was short-listed for Business Book of the Year.
You can find Henry on LinkedIn and follow @happyhenry on Twitter.
More by Henry