The Joy of Not Working
In: Blog
Date: Sep 23, 2013
By: Henry Stewart
At Happy every member of staff is entitled to one month's paid sabbatical for every six years of working here. As the founder I have to admit I've been a bit slow to take mine. But, no longer restricted by school holidays, this year I went for it: five weeks in Costa Rica and then three in Somerset.
Hi, we are Happy
We are leading a movement to create happy, empowered and productive workplaces.
How can we help you and your people to find joy in at least 80% of your work?
More about Happy
It was marvellous. We went white-water rafting, we zip-wired across 600 ft canyons, we saw monkeys, crocodiles and sloths and we spent a lot of time on the beach or in the rainforest. Wet and wonderful, Costa Rica aims to be the first carbon-neutral economy in the world.
Most importantly I cut myself off from work for those five weeks. Not an email, tweet or work-related phone call. I'm not sure I would go for total internet cold turkey, though. I still used my iPhone to find out how to spot a sloth (so cute) or why Costa Rica abolished its army (a very wise move, as it turned out).
And I got back to find that, of course, all was fine at Happy and forward bookings were up. But the big change has been since. I feel re-energised and rejuvenated. Every meeting seems to turn into an opportunity in a way that it didn't always before.
Earlier in the year I had an online discussion with @hermioneway, who complained that nobody should be "out of the office" in the age of the smartphone. No need to take a break, she said, when you enjoy your work.
Well, I reckon I enjoy working at Happy. Rather a lot in fact. But however much you love it, I reckon taking a break from work is good for you. So its no work ever on Saturdays for me and work-free holidays. It makes a difference, and gives important time to reflect and think..
If you run a business, think about a sabbatical for your staff. You could find it pays for itself in increased energy and creativity. And set an example by taking one yourself. I've got three more to catch up on and I'm looking forward to them!
Keep informed about happy workplaces
Sign up to Henry's monthly Happy Manifesto newsletter, full of tips and inspiration to help you to create a happy, engaged workplace.
Sign up here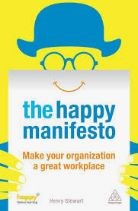 Learn the 10 core principles to create a happy and engaged workplace in Henry Stewart's book, the Happy Manifesto.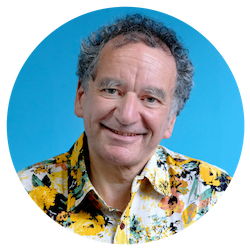 Henry Stewart, Founder and Chief Happiness Officer
Henry is founder and Chief Happiness Officer of Happy Ltd, originally set up as Happy Computers in 1987. Inspired by Ricardo Semler's book Maverick, he has built a company which has won multiple awards for some of the best customer service in the country and being one of the UK's best places to work.
Henry was listed in the Guru Radar of the Thinkers 50 list of the most influential management thinkers in the world. "He is one of the thinkers who we believe will shape the future of business," explained list compiler Stuart Crainer.
His first book, Relax, was published in 2009. His second book, the Happy Manifesto, was published in 2013 and was short-listed for Business Book of the Year.
You can find Henry on LinkedIn and follow @happyhenry on Twitter.
More by Henry