One to Celebrate
In: Blog
Date: Jun 28, 2013
By: Henry Stewart
When it comes to mistakes being made, there is more than one way to look at the situation.
One of our trainers, Darren Andrews, likes to tell the story of a disastrous course he taught in his first month. He came into the smoothie office to report that it hadn't gone well. I overheard and went up to him and asked him how it went. He explained that he hadn't prepared properly and it had been a disaster. I then gave him a hug and said, 'One to celebrate.'
I wasn't joking. At Happy we want to create an atmosphere where people feel free to experiment, try new things and sometimes get it completely wrong. It was clear Darren was not in denial or blaming somebody else. So within the Happy culture it really was one to celebrate.
Hi, we are Happy
We are leading a movement to create happy, empowered and productive workplaces.
How can we help you and your team to find joy in at least 80% of your work?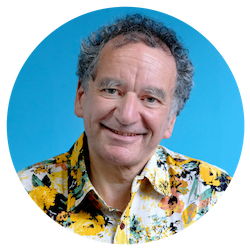 Henry Stewart, Founder and Chief Happiness Officer
Henry is founder and Chief Happiness Officer of Happy Ltd. Following a fairly disastrous job early on in his career, Henry was determined to discover what enabled a productive and happy workplace. In 1987 Henry set up what was originally called Happy Computers. Inspired by Ricardo Semler's book Maverick, he built a company with a reputation for some of the best customer service in the country and one of the UK's best places to work, winning multiple awards for its culture and philosophy. His book, the Happy Manifesto, was published by in 2013.
Outside of work he is a father of three, Chair of Governors at his local comprehensive in Hackney and a keen cyclist.
You can find Henry on LinkedIn and follow @happyhenry on Twitter.
More by Henry