One Day a Month to Think and Innovate
In: Blog
Date: Nov 14, 2016
By: Henry Stewart
Imagine one day every month having no meetings, no day-to-day tasks, no phones ringing and email turned off. Instead the day is to think, do and be innovative.
Hi, we are Happy
We are leading a movement to create happy, empowered and productive workplaces.
How can we help you and your people to find joy in at least 80% of your work?
More about Happy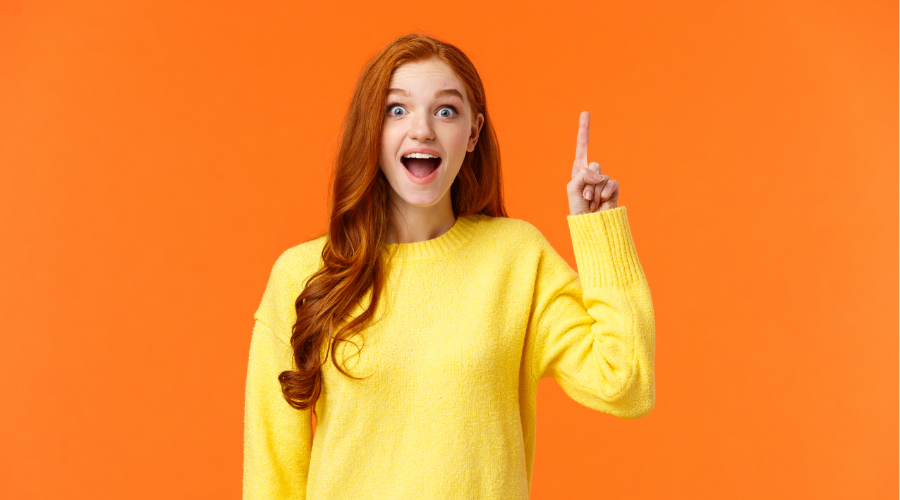 This isn't an internet company, but a public sector organisation. Visit GCHQ in Cheltenham on one of these monthly Innovation Days and you will find the atmosphere is energetic, ideas are sparking and groups are experimenting with new technologies.
The status quo is set aside. Using a dedicated collaborative space to promote new thinking, where posters are presented, workshops are run and experts from the community come to talk about their fields.
One talk is all about failed projects. The community embraces "failfast" and mistakes are celebrated as learning points for the individual but also corporately. Each day has a theme with a challenge designed to inspire new collaborations throughout the day.
Having a dedicated space supports creativity, for example people are sitting in new layouts, with different colleagues and normal meetings rooms have been converted to Help Squares, where innovators can go armed with questions for experts.
(One key element is the support of senior champions. Indeed each business unit has a champion of innovation.)
By Wednesday all will be back to normal, but already some processes will have been improved, technologies renewed, but just as important new relationships formed.
The introduction of innovation days took the proportion of staff actively engaged in innovative projects from 18% of the workforce to 82%.
A key target of the days is finding more efficient ways to do previously manual tasks. For one highly disruptive project (changing how fundamental processes are followed at the core of GCHQ) it resulted in halving costs and a 32% reduction in time to completion.
The innovation days are just one example of how staff at GCHQ are creating new approaches in a traditional public sector organisation. They have taken on board the Happy Manifesto ideas of pre-approval and Choose Your Own Line Manager, and I have already written about OneShot, the GCHQ version of Kickstarter. This offers access to funding to anyone, no matter your grade or sector, with an idea and ambition.
I heard a similar example at a recent conference we ran for GPs. One doctor talked of how they had recently taken over an under-performing practice, where everybody felt overworked and without any spare time to reflect on how to improve the service.
"So we worked out who were the most creative people, best able to come up with new approaches. And we deliberately timetabled innovation time for them, even in what felt a very hectic schedule. The core question was 'what are GPs (our most expensive resource) doing that other people could do?" She went on to list a dozen improvements that this had led to, resulting in less pressure while actually improving the service to patients. Again these resulted from giving people the time to reflect and improve the systems.
As one GCHQ employee comments, "we have come a long way but if we can make it work in this kind of environment, what is stopping you?"
Keep informed about happy workplaces
Sign up to Henry's monthly Happy Manifesto newsletter, full of tips and inspiration to help you to create a happy, engaged workplace.
Sign up here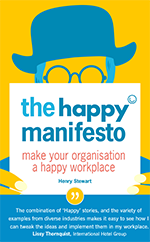 Learn the 10 core principles to create a happy and productive workplace in Henry Stewart's book, The Happy Manifesto.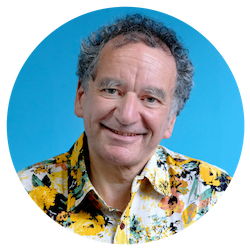 Henry Stewart, Founder and Chief Happiness Officer
Henry is founder and Chief Happiness Officer of Happy Ltd, originally set up as Happy Computers in 1987. Inspired by Ricardo Semler's book Maverick, he has built a company which has won multiple awards for some of the best customer service in the country and being one of the UK's best places to work.
Henry was listed in the Guru Radar of the Thinkers 50 list of the most influential management thinkers in the world. "He is one of the thinkers who we believe will shape the future of business," explained list compiler Stuart Crainer.
His first book, Relax, was published in 2009. His second book, the Happy Manifesto, was published in 2013 and was short-listed for Business Book of the Year.
You can find Henry on LinkedIn and follow @happyhenry on Twitter.
More by Henry
Next Conference: 2024 Happy Workplaces Conference
Our Happy Workplaces Conference is our biggest event of the year, and we'd love for you to join us next year. Save the date for Wednesday 15th May 2024!
This will be a hybrid event — we will host up to 50 people in the venue at Happy's HQ in Aldgate, London, and up to 200 people online via Zoom. The speakers will be a mix of online and in person. However you choose to join us for 2024, there will be interaction, discussion, space for reflection and opportunities to network with others.
All tickets are currently half-price until January 2024.