It is Good to Pay Tax
In: Blog
Date: Feb 01, 2011
By: Henry Stewart
There have a been series of demonstrations organised by UK Uncut and others against companies who have been avoiding paying their tax.
Hi, we are Happy
We are leading a movement to create happy, empowered and productive workplaces.
How can we help you and your people to find joy in at least 80% of your work?
More about Happy
I say good luck to those protestors. How about forming a group of companies committed to paying their tax to put extra pressure on those multi-nationals seeking to avoid it?
But I'm having difficulty finding companies to join! I asked our accountants if any of their clients were happy to pay their tax in full. He thought for a moment, casting his mind over hundreds of companies, and said "maybe one". I wrote before of finding, when looking for a new auditor, that the focus of nearly every auditor we met was how to help me avoid paying tax.
Where is our sense of social responsibility? We expect to get the benefits of public spending. We expect our workforce to be educated, we expect healthcare for when we or they are ill, we expect to be protected against crime, we expect good transport and infrastructure.
I don't want to seem holier than thou. To be honest, we haven't made a lot of profit in the two years of recession. But when we did well in the previous years, it seemed only appropriate to pay our fair share.
So next time you hear a representative of a company, whether large or small, talking about corporate social responsibility and their contribution to society, ask them a simple question: Is their company committed to paying their full UK tax bill?
Keep informed about happy workplaces
Sign up to Henry's monthly Happy Manifesto newsletter, full of tips and inspiration to help you to create a happy, engaged workplace.
Sign up here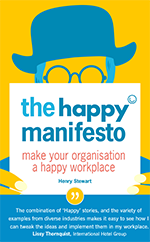 Learn the 10 core principles to create a happy and productive workplace in Henry Stewart's book, The Happy Manifesto.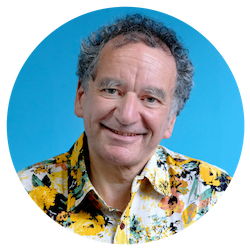 Henry Stewart, Founder and Chief Happiness Officer
Henry is founder and Chief Happiness Officer of Happy Ltd, originally set up as Happy Computers in 1987. Inspired by Ricardo Semler's book Maverick, he has built a company which has won multiple awards for some of the best customer service in the country and being one of the UK's best places to work.
Henry was listed in the Guru Radar of the Thinkers 50 list of the most influential management thinkers in the world. "He is one of the thinkers who we believe will shape the future of business," explained list compiler Stuart Crainer.
His first book, Relax, was published in 2009. His second book, the Happy Manifesto, was published in 2013 and was short-listed for Business Book of the Year.
You can find Henry on LinkedIn and follow @happyhenry on Twitter.
More by Henry