Impact Players: How to Have a Real Impact in Your Job
In: Blog
Date: Apr 25, 2022
By: Henry Stewart
What makes the difference between somebody who is simply a contributor and somebody who makes a real difference? That is the question that Liz Wiseman addresses in her new book, Impact Players.
Liz was a standout speaker at our 2020 conference, and is back again for our 2022 Happy Workplaces Conference on 12th May.
Hi, we are Happy
We are leading a movement to create happy, empowered and productive workplaces.
How can we help you and your people to find joy in at least 80% of your work?
More about Happy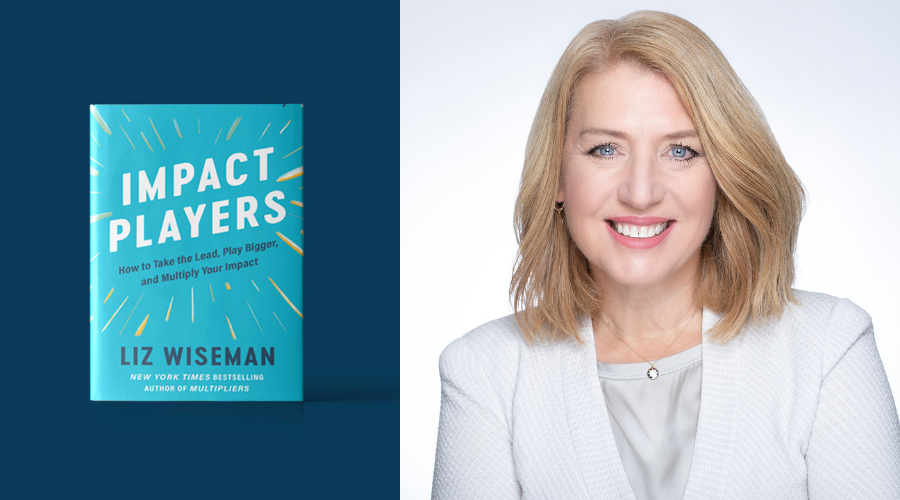 In 2020 Liz talked about her previous book, Multipliers, which has made a real difference to the culture at Happy and to the work we do with our clients. It explores the difference between leaders who are 'diminishers' (we've all had them) and those that instead multiply the talents of those around them.
I was hugely looking forward to her new book Impact Players and it does not disappoint.
There are five key roles that make the difference between a 'contributor' and an 'impact player':
Do the job that's needed: Don't just stick to your job description. "When others do their job, Impact Players do the job that needs to be done."
Step up, step back: "When it's clear that something needs to be done but it's unclear who is in charge, Impact Players step up and lead." They don't wait to be asked. "When their stewardship is fulfilled, they step back and follow others with equal ease."
Finish stronger: Impact Players stick with things and get the entire job done. They "take ownership, solve problems and finish jobs without constant supervision."
Ask and adjust: Impact Players actively seek corrective feedback and contrary views and use this information to recalibrate and refocus their efforts. "While others attempt to manage and minimize change, Impact Players are learning and adapting to change.
Make work light: Be easy to work with. "Bring a sense of buoyancy and equanimity that reduces drama, politics and stress and increases the joy of work."
I especially like the 'be easy to work with'. All five make absolute sense and we are going to be promoting them at Happy.
Can you say that you step up to these roles? Do your people?
Come and hear Liz on the 12th May at the 2022 Happy Workplaces Conference and find out how you can apply these ideas.
Keep informed about happy workplaces
Sign up to Henry's monthly Happy Manifesto newsletter, full of tips and inspiration to help you to create a happy, engaged workplace.
Sign up here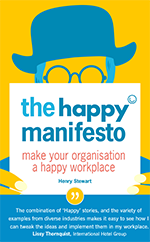 Learn the 10 core principles to create a happy and productive workplace in Henry Stewart's book, The Happy Manifesto.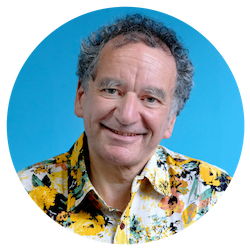 Henry Stewart, Founder and Chief Happiness Officer
Henry is founder and Chief Happiness Officer of Happy Ltd, originally set up as Happy Computers in 1987. Inspired by Ricardo Semler's book Maverick, he has built a company which has won multiple awards for some of the best customer service in the country and being one of the UK's best places to work.
Henry was listed in the Guru Radar of the Thinkers 50 list of the most influential management thinkers in the world. "He is one of the thinkers who we believe will shape the future of business," explained list compiler Stuart Crainer.
His first book, Relax, was published in 2009. His second book, the Happy Manifesto, was published in 2013 and was short-listed for Business Book of the Year.
You can find Henry on LinkedIn and follow @happyhenry on Twitter.
More by Henry
Next Conference: 2024 Happy Workplaces Conference
Our Happy Workplaces Conference is our biggest event of the year, and we'd love for you to join us next year. Save the date for Wednesday 15th May 2024!
This will be a hybrid event — we will host up to 50 people in the venue at Happy's HQ in Aldgate, London, and up to 200 people online via Zoom. The speakers will be a mix of online and in person. However you choose to join us for 2024, there will be interaction, discussion, space for reflection and opportunities to network with others.
All tickets are currently half-price until January 2024.