Four Tips for Giving Effective Presentations
In: Blog
Date: Nov 06, 2018
By: Billy Burgess
Glossophobia, or the fear of public speaking, is incredibly common – impacting up to 75% of people globally. In this blog, Billy gives four recommendations for how you can fight the fear and give effective presentations.
Hi, we are Happy
We are leading a movement to create happy, empowered and productive workplaces.
How can we help you and your people to find joy in at least 80% of your work?
More about Happy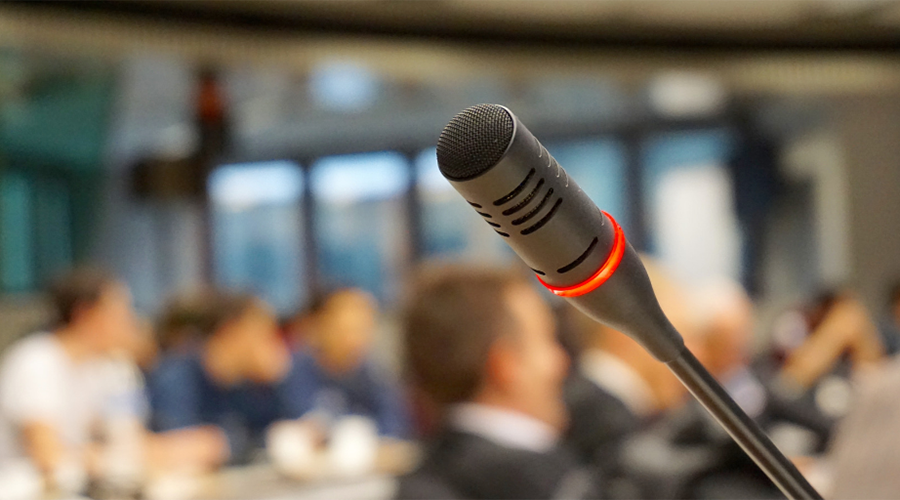 Many people live in mortal dread or public speaking. Others, meanwhile, relish presenting for an audience and being the centre of attention. But anybody can run into difficulties when it comes to engaging audiences and successfully communicating our core arguments.
So here are four recommendations for giving effective presentations.
What's the point?
A natural flair for public speaking obviously comes in handy when presenting in front of an audience, but showcasing your glistening charisma isn't the overriding objective. Be careful not to sacrifice substance, or compelling exposition, in an effort to make yourself look and sound cool.
Stay tethered to the presentation's primary purpose. The impact of your presentation shouldn't expire once you've stepped down from the podium/stage/narrow bit of space at the end of the boardroom. You want people to take something away from the presentation, whether it's new ideas, enthusiasm, a different perspective or respect.
Focusing on the overall goal will help you figure out both what information you want people to digest, and what you want them to do as a result of witnessing your presentation.
Try not to get bogged down in the details
An onslaught of technical jargon, facts and statistics, no matter how pertinent, is going to exhaust your audience and cause them to drift off. The arc of your presentation still needs to reflect the end goal, but infusing some narrative depth will get people invested in your words and images.
This can be achieved in a number of ways. Think about structure — presentations don't need be carried out in a linear, analytical fashion and will benefit from an element of surprise. Use concrete examples so that people can visualise the real life significance of your words. Relating a story of significant import also goes a long way, whether it's a humorous or heart-stirring personal anecdote or something applicable from popular culture or history.
Crucially, you want to snare people's attention from the off. If you start by muttering a whole lot of fluffy introductory remarks and disclaimers, you risk losing the audience entirely.
Push aside inessential information
You know when you're reading a book and every page seems to take an hour to get through? This is usually because extended passages of descriptive language have stymied the narrative momentum. To put it bluntly, too much information halts progress and this is particularly true of presentations.
To secure the audience's attention for the whole presentation, we recommend a thorough editing procedure. Instead of just freestyling, comb through your planned presentation to identify anything that might be misleading or distracting.
This is crucial when it comes to visual aids. People are naturally drawn to bright projection screens especially when they occupy an entire wall or stage backdrop. If you're displaying large chunks of text and detailed graphs, viewers will probably get distracted and lose track of what you're saying.
You're a unique individual
Now, although the presentation might not be about selling yourself and underlining your brilliance, there's no need to present a lifeless monologue full of abstract language that's backed up by generic PowerPoint slides.
You're a unique individual with a particular collection of life experiences and perspectives to draw on. Try to incorporate some personal touches that can distinguish your work from the norm.
Don't be afraid to let your passion for your chosen topic shine through — the best presentations are engrossing for presenter and audience alike.
Related blogs
Why not sign up to our newsletter?
Sign up to our monthly newsletter, full of tips, tricks and news to help you to be happier and more productive at work.
Sign up here
Perfect Your Presentation Skills with happy
Learn how to give effective presentations with our upcoming online workshops, held through Zoom.
After our two-day Expert Presentation Skills workshop you will have all the skills you need to deliver fantastic presentations (including time to practice your skills).
During our Engaging PowerPoint Presentations workshop, you will learn how to use your PowerPoint slides so that your presentation is memorable and effective.
In addition, if you'd like help with creating your slides in PowerPoint, have a look at our online PowerPoint workshops — PowerPoint Core Level 2 is an intermediate-level course for anyone who has used PowerPoint before to create and alter simple presentations and would now like to develop their skills in order to create more dynamic presentations.
Just like our classroom sessions, our online learning is fun and fully interactive. Throughout your session you will be encouraged to join discussions and take part in activities with your facilitator and other learners.
Why learn online with Happy?
Interactive and engaging - just like our classroom sessions
Bitesize or full-day sessions - fit around your schedule
Learn from home - all you need is a quiet place to call from and an internet connection
No quibble money-back guarantee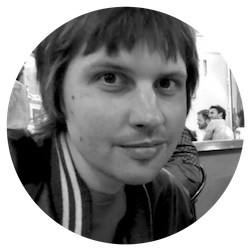 Billy Burgess
Billy has been writing blogs for Happy since 2017, covering mindfulness, stress management, confidence building and emotional intelligence as well as offering handy tips for Office 365 users. As an arts, culture and lifestyle writer, his work is regularly published in Music Feeds, VICE, RedBull.com, Beat magazine and Mixdown.
More by Billy