Following Socrates and Creating Empowerment
In: Blog
Date: Apr 21, 2011
By: Henry Stewart
It's funny when I find myself quoted and it's a better summary than I'd do myself.
I'm Chair of Governors of my local comprehensive school in Hackney. The headteacher emailed me to say she'd been reading a book on getting more students through GCSEs and found me quoted in the middle of it:
"I soon learnt that you can only create a second class copy of yourself if you manage yourself as a model. What you aim for is for people to feel they own their own job which means you set the principles and you agree the targets. You step back and let the people perform, any way they like, as long as its within the principles and hits the targets. You offer support."
Intriguingly the authors put it in the context of Socrates' views. Apparently he said "an essential part of empowerment in any post is a clear sense of what is expected of the post-holder." I've not come across that before but I'd certainly agree with it.
For me the key is to create a clear framework and make sure there is lots of freedom within it for innovation. If you want the full explanation of the principles/targets/support approach do download the draft of my book, The Happy Manifesto. And if you want to find out how to get more students through GCSE, check out this book: Climbing Towards Excellence, John R Rowling and Wyll Willis, Trentham Books.
You can find out more about the principles of Henry's book, the Happy Manifesto, and download your free copy on the dedicated Happy Manifesto website.
Hi, we are Happy
We are leading a movement to create happy, empowered and productive workplaces.
How can we help you and your team to find joy in at least 80% of your work?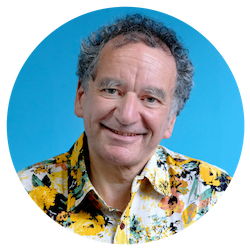 Henry Stewart, Founder and Chief Happiness Officer
Henry is founder and Chief Happiness Officer of Happy Ltd, originally set up as Happy Computers in 1987. Inspired by Ricardo Semler's book Maverick, he built a company with a reputation for some of the best customer service in the country and one of the UK's best places to work, winning multiple awards for its culture and philosophy.
His first book, Relax, was published in 2009. His second book, the Happy Manifesto, was published in 2013 and was short-listed for Business Book of the Year.
Outside of work he is a father of three, was Chair of Governors at his local primary and comprehensive in Hackney and a very keen cyclist.
You can find Henry on LinkedIn and follow @happyhenry on Twitter.
More by Henry