4 Tips for Giving Positive, Constructive Appraisals
In: Blog
Date: Oct 04, 2018
By: Billy Burgess
While there has been a lot of buzz around removing appraisals and changing to a coaching culture, there are some areas where this just isn't possible. In this blog, Billy gives his four tips for how you can ensure you have a positive, constructive appraisal.
Hi, we are Happy
We are leading a movement to create happy, empowered and productive workplaces.
How can we help you and your people to find joy in at least 80% of your work?
More about Happy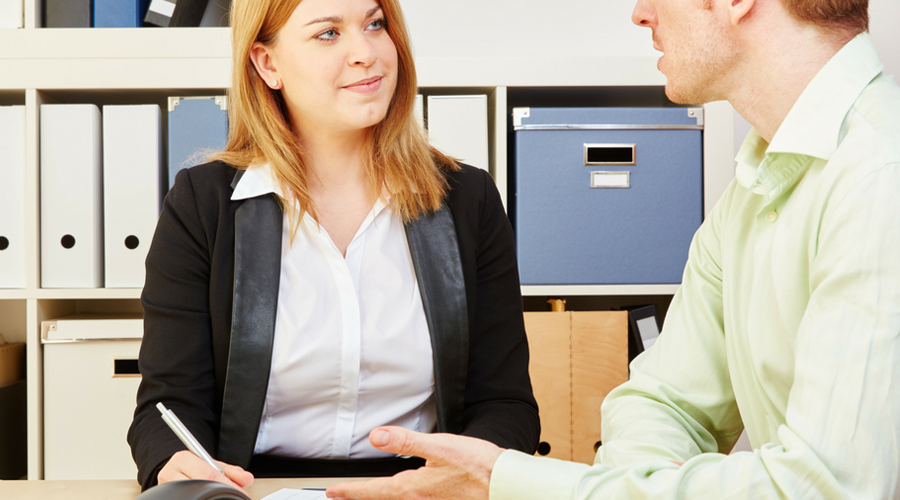 While we cannot emphasise enough about the importance of giving staff feedback in real-time about their performance, appraisals can be a useful tool for reviewing performance over the last year and laying down important goals for the future. However, despite the basic premise, appraisals tend to be perceived as either a chance for line managers to give employees a grilling or as an uneventful misuse of time. They should not be relied on to raise issues or address situations that arose months before – nothing discussed should come as a shock or a surprise to the employee.
This blog looks at four crucial components for giving positive, constructive appraisals. Namely, it highlights empowering employees to do their best work, practising active listening, giving constructive feedback and being adequately prepared.
Empower employees to do their best work
People are unlikely to stay motivated if they're treated like a mechanical utensil instead of an essential member of staff. It's not rocket science to realise that employees work better when they feel empowered and what better situation in which to emphasise an employee's unique value than an appraisal?
Without indulging in blatant hyperbole, let the employee know that the company couldn't reach its goals without their individual contributions. Draw attention to situations where they've taken on extra responsibility and led their co-workers. Commend the initiative and challenge them to be even more enterprising in future.
Be an active listener
Employees need to be heard in order to optimally benefit from appraisals. This requires active listening, a skill that can be broken down into five key components:
Undivided attention: The employee needs your full attention for the duration of the appraisal. Thoughts about important calls or upcoming meetings need to be swept aside. Phones should be out of sight.
Body language: By using encouraging body language you will help to indicate that the employee has your undivided attention. Along with nodding and smiling, try to keep an open posture so they don't become nervous.
Test your understanding: To ensure that you understand what you're hearing, try to reflect and repeat back the core details of what the employee has to say. Ask questions if you're unsure about certain details.
Withhold interjections: Be patient before speaking. Let the other person finish what they're saying and keep your body language positive. Interruptions will only muddy your understanding and risk derailing the speaker.
Respond appropriately: When it's your turn to speak, provide honest feedback. This doesn't mean cutting the employee down with criticisms, even if you have negative feedback to impart. Respectfully share your feedback and speak with approachable candour.
The difference between constructive and destructive feedback
The difference between constructive and destructive feedback isn't equivalent to the difference between positive and negative feedback. Negative feedback is often essential, but it needn't be damaging. That said, negative feedback will be more constructive if it's delivered straight, without a lining of superfluous praise. This applies to the communication of feedback in general – keep it direct and focus on the outcomes.
An employee's performance is seen as positive or negative insofar as it relates to the company's goals. Be clear about the outcomes you're working towards and remember that almost everyone wants to improve and succeed, so feedback is tremendously valuable.
The importance of advance preparation
The value of good preparation shouldn't be underappreciated. Appraisals are generally ignored until a week or two before. But it makes more practical sense to cumulatively work towards the forthcoming appraisal. This means regularly keeping track of the employee's behaviour and logging various things you want to address or discuss with them.
Make sure it's quality time by shielding yourself from distractions and not worrying about the ticking clock. This means finding an appropriate location and clearing at least an hour in your schedule to carry out the appraisal.
Conceive a meeting structure for the appraisal so that you can address every significant detail. Instead of adopting a generic appraisal structure, tailor it to the individual employee in question.
Employees will also benefit from preparation time, so be sure to confirm the appraisal meeting at least a couple of weeks in advance.
Why not sign up to our newsletter?
Sign up to our monthly newsletter, full of tips, tricks and news to help you to be happier and more productive at work.
Sign up here
Learn More Leadership Skills in These Upcoming Workshops
A happy workplace leads to greater productivity and tangible business results. We have developed a range of leadership programmes focusing on the skills you need to develop a happy workplace, based upon our own practical experience at Happy and learning from some of the world's great workplaces.
Here are just some of the public course dates coming up in the next few months:
All of these programmes are also available to book as private group courses for your organisation. Get in touch with our friendly team to find out more details including pricing and availability.
Why learn online with Happy?
Interactive and engaging - just like our classroom sessions
Bitesize or full-day sessions - fit around your schedule
Learn from home - all you need is a quiet place to call from and an internet connection
No quibble money-back guarantee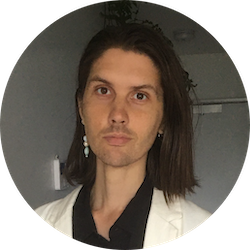 Billy Burgess
Billy has been writing blogs for Happy since 2017, covering mindfulness, stress management, confidence building and emotional intelligence as well as offering handy tips for Office 365 users. He's also an established arts, culture and lifestyle writer.
More by Billy