The Secret to Constructive, Positive Appraisals
In: Blog
Date: May 30, 2018
By: Paul Gapper
For many people, an appraisal is an annual event where a form is filled in (often at the last minute), there's a 'well done' and a 'try not to do that so much,' and it's accompanied by some sort of beverage with a biscuit.
Hi, we are Happy
We are leading a movement to create happy, empowered and productive workplaces.
How can we help you and your people to find joy in at least 80% of your work?
More about Happy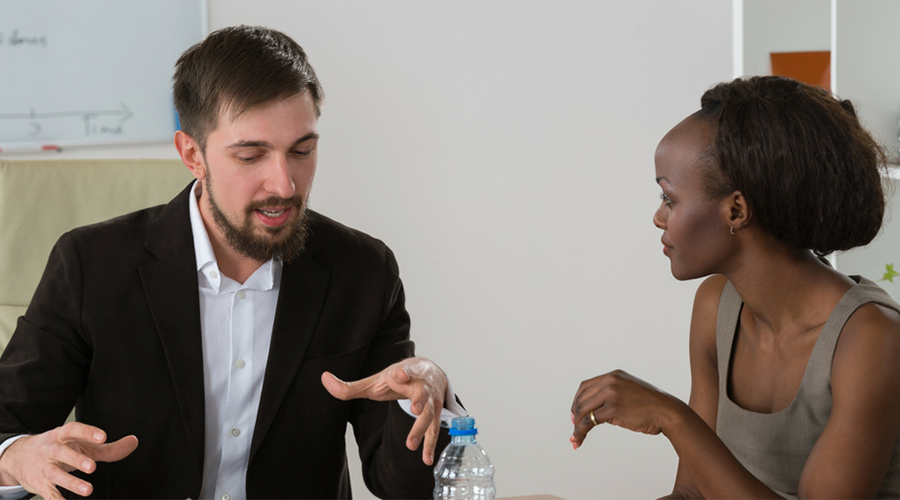 The completed form is signed, filed and never seen again until the next time. Phew! All this from a process that has the potential to celebrate success, identify learning and look forward to the year to come.
I was at a strategy meeting recently explaining to the members of a board what the Happy Workplace Leadership Programme was about. I asked them to reflect on the following questions:
Tell me one thing you're proud of having done at work in the last four weeks
Tell me one thing you have learned
One person said that he had learnt that sometimes meetings with people on the front line go wrong. I said, 'That was what happened, but what did you learn?' He stopped for a second and said, 'To prepare properly for meetings.'
Somebody else said that they were proud of a system they'd managed to put into place. I asked her to tell me more about it. Which she did, with justified pleasure.
Reflecting afterwards, they said that, initially, they had found it hard to answer the questions but that doing so had been rewarding.
Imagine now, that at every 1:1 you have between now and your supervisee's next appraisal, you asked these questions and recorded the answers. Wouldn't that mean that, over a year, when it came to the appraisal you would already have 24 pieces of evidence of good work done and the ability to reflect?
But more, each of these things would have come from the person themselves, without you having to point out anything. Questions about the year to come are likely to flow more easily and to come from a place which celebrates strengths and rewards reflection: a positive, constructive appraisal.
I first learned about the questions when I was the person being supervised. I came to look forward to the moment when they would be asked. It allowed me to highlight a strength I had displayed and then to reflect on my work.
But what about the setting of targets for the year to come?
In the Happy Workplace Leadership Programme, we talk about giving the individual as much control over their decisions as possible: the job ownership model. What does that mean for an appraisal? Quite simply, that the person sets their own targets. For example, it may become clear that there is a need for development in a particular area. In the old model, the supervisor might suggest how that need could be met and then agree a plan with the supervisee. In the job ownership model, though the supervisor and supervisee might agree the context, the supervisee decides on the target. Let's imagine, for example, that the individual is very good at frontline work but not so good at completing their paperwork. The question then is, 'What target to do you want to set for yourself?'
On one occasion, Henry, our CHO (Chief Happiness Officer), became aware there was a shortfall in the collection of money we were owed. He sat down with the person responsible and asked her what target she wanted to set for herself. Within a couple of months, she had achieved it. So, he asked her to set another target. She did, and she completed. Gradually the total amount owed radically reduced. The principle here is that people are far more likely to achieve targets they set for themselves than those that are set for them.
Obviously, there will need to be times when the supervisor is more directive. For example, when bringing that person's attention to a behaviour or shortfall that they have not acknowledged. But having had the initial discussion, the individual can still be asked to describe how they will change.
A positive, constructive appraisal is one in which the supervisee has active participation: generating examples of their own good practice, reflecting on what they have learned and fixing targets for their own development in the year to come. In facilitating the meeting, the manager puts control in the hands of the supervisee and enables them to feel greater influence and motivation.
Related blogs
Why not sign up to our newsletter?
Sign up to our monthly newsletter, full of tips, tricks and news to help you to be happier and more productive at work.
Sign up here
N/A
Trusted Customer
1 day ago
Learn More Leadership Skills in These Upcoming Workshops
A happy workplace leads to greater productivity and tangible business results. We have developed a range of leadership programmes focusing on the skills you need to develop a happy workplace, based upon our own practical experience at Happy and learning from some of the world's great workplaces.
Here are just some of the public course dates coming up in the next few months:
All of these programmes are also available to book as private group courses for your organisation. Get in touch with our friendly team to find out more details including pricing and availability.
Why learn online with Happy?
Interactive and engaging - just like our classroom sessions
Bitesize or full-day sessions - fit around your schedule
Learn from home - all you need is a quiet place to call from and an internet connection
No quibble money-back guarantee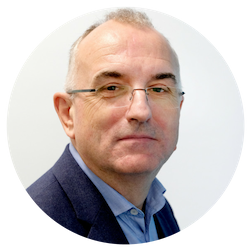 Paul Gapper
Paul is a Masters qualified trainer with experience in interpersonal skills, work skills and management training. He has worked in the public, private and voluntary sectors for over fifteen years. Paul has a Distinction in the Institute of Personnel Development Training Certificate and the teacher-training certificate for Mindfulness-Based Approaches from the Oxford Mindfulness Centre. In 2017, Paul was a Finalist for the Learning Professional of the Year at the 2017 Learning Awards.
More by Paul