New Course: Practical Steps in Working with Anger
In: Blog
Date: Apr 03, 2018
By: Paul Gapper
Think of this: in your open-plan, hot-desking office, someone is sitting in 'your' seat. The one you feel most comfortable in, the one you have set up nicely for your own use. You're annoyed. But surely, in a hot-desking office, you don't have the right to do anything.
Hi, we are Happy
We are leading a movement to create happy, empowered and productive workplaces.
How can we help you and your people to find joy in at least 80% of your work?
More about Happy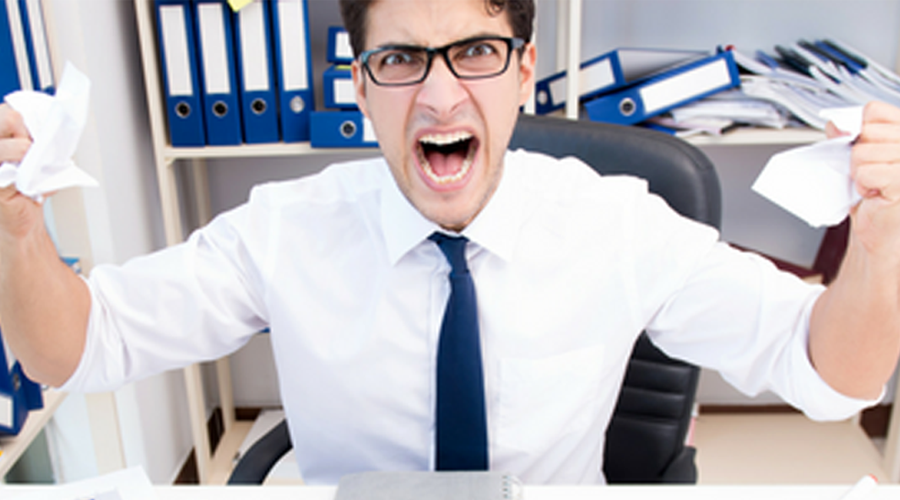 Or this: at a meeting three months ago, a colleague made a personal remark and it still bugs you. Can you talk to them about it when so much time has passed?
Or this: you have a colleague who is generally good to work with, interesting, creative and engaged. Occasionally, however, they seem to take offence at what is said to them and suddenly become spikey and defensive. What can you do?
If we take anger to refer to any emotion on a scale from slightly annoyed to furious, it is likely that at several moments during the day, we will experience it. So, what's the point? Why have we evolved such an uncomfortable and potentially conflict-creating emotion?
In a way, the answer is obvious: it lets us know when we are being pushed too far, or when we have crossed the boundaries set by other people.
I have always been fascinated by anger. The bulk of my early professional life was spent as a probation officer, sometimes running anger management groups. The participants would report becoming more aware of the build-up to angry episodes, an ability to stop before reacting, sometimes more insight into options. But anger and its associated behaviour is persistent and it takes practice to change.
When I started working as a trainer, I recognised similar (if not such extreme) discussion, whether it was in a hospital, in an insurance company or a charity. Anger (annoyance, frustration, irritation) seems to be part of our life experience, but one that we often struggle to know what to do with.
I've started running a course called Practical Steps in Working with Anger, in which I consider the idea of anger. What purpose does it serve? What can we do when we experience it, in ourselves or from others?
We look at practical steps you can take to identify your own feelings and thoughts, to judge the correct response (which may mean withholding a response). We examine how to talk to others, about the things that bother you, but also, what bothers them.
I will make some suggestions, but my experience has been that it is often in the conversation on the course that the true learning occurs.
Related blogs
Why not sign up to our newsletter?
Sign up to our monthly newsletter, full of tips, tricks and news to help you to be happier and more productive at work.
Sign up here
Learn more Personal Development skills in our Workshops
We have developed a range of workshops focused on specific skills that will make your work life happier and more productive. We have both online and classroom options available — both options are fully interactive with discussion and learning from each others' experiences.
Assertiveness is a one-day course that looks at how to become more assertive and get your voice heard. We also run a two-hour workshop. Learn more
Alternatively, you might prefer Assertiveness For Women, a parallel programme for learners who'd feel more comfortable learning in an all-female environment. Learn more
Dealing with Difficult People is a one-day workshop that looks at ways of assessing problems, trying to understand why another person is being 'difficult' and how to resolve such situations. Learn more
Why learn online with Happy?
Interactive and engaging - just like our classroom sessions
Bitesize or full-day sessions - fit around your schedule
Learn from home - all you need is a quiet place to call from and an internet connection
No quibble money-back guarantee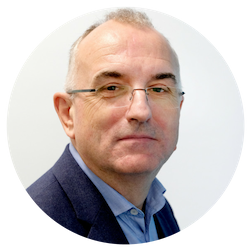 Paul Gapper
Paul is a Masters qualified trainer with experience in interpersonal skills, work skills and management training. He has worked in the public, private and voluntary sectors for over fifteen years. Paul has a Distinction in the Institute of Personnel Development Training Certificate and the teacher-training certificate for Mindfulness-Based Approaches from the Oxford Mindfulness Centre. In 2017, Paul was a Finalist for the Learning Professional of the Year at the 2017 Learning Awards.
More by Paul