How I've Learned to Deal With Anger
In: Blog
Date: Mar 21, 2018
By: Billy Burgess
I've always been fond of the precept "Do unto others as you'd have them do to you." Being phrased so simply, it sounds pretty easy to achieve. I'd be a liar, though, to claim pious adherence to this bit of sage advice.
Hi, we are Happy
We are leading a movement to create happy, empowered and productive workplaces.
How can we help you and your people to find joy in at least 80% of your work?
More about Happy
Nevertheless, "Do unto others…" has often been helpful when working through personal conflicts or moral dilemmas – for example, in my dealings with anger.
Growing up, a few people close to me were particularly prone to angry outbursts. What triggered the anger wasn't always obvious and sometimes the content of the aggression didn't seem to have that much to do with me. But these sorts of observations were never very comforting in the heat of the moment.
Not many of us are able to be blasé in the face of anger, especially if the angry person is someone we see all the time or whose respect we hold dear. Throughout childhood and adolescence, I usually handled the frequent run-ins with anger by making myself small and sheepish – crying, apologising and hoping for the quickest path to resolution. Then, once the emotional tornado calmed down, I'd never mention it again.
It doesn't take a psychologist to realise this isn't the healthiest response to anger, but I doubt things would have turned out much better had I instead fought fire with fire – and being attacked certainly incited feelings of annoyance, displeasure and hostility in me (which, according the Oxford Dictionary, are the three core elements of anger).
So, knowing that suppression commonly leads to deeper psychic unrest, I began to think about more effective ways of dealing with anger – responses that might provide more than a temporary fix and perhaps even allow for stronger emotional bonds between myself and those close to me.
People get angry for a variety of reasons. A loss of control is one; general dissatisfaction another; and then there's feelings of injustice and betrayal. When someone's angry the last thing they'll want to be told is that they are, in fact, angry, especially when anger stems from loss of control or general unhappiness. It tends to be about as effective as putting out a fire with a can of petrol.
Anger quickly generates confusion, but I've learned to stay patient and try to figure out what's provoking the anger, and also to refrain from assuming myself innocent (even in situations that are utterly perplexing).
Sometimes the cause is obvious – you just knocked over someone's entire iced vanilla caramel coffee – but if not, rather than speculating, just ask why they're angry. It's not easy and you can't predict the reaction you'll get, but I've found asking someone why they're angry to be a whole lot more constructive than simply saying, "Uhh… you're getting really angry right now."
The resolution won't necessarily arrive in that same interaction – heck it could take years! – but if you have a firm idea of the source of anger, then you can bring it up in discussion at a later date when the emotions have relaxed.
If I'm in the wrong, I'll look for a better comeback than simply grovelling. This means giving some concrete indication of how I am going to help fix things (another delicious blended ice coffee, perhaps?). If I'm still convinced of my blamelessness, then I try to express the full extent of how the anger has impacted me. This is especially significant – don't bury the truth; it will probably just make you more vulnerable to attack.
It's not like I never get angry, either, although it's usually expressed in the form of insidious passive aggression. And in these situations I try to remember to remember to do unto others as I'd have them do to me. Namely to listen their concerns, to consider what's causing the emotions I'm acting on, and to engage in honest discussion – if not straight away, then once I have got a better read on my feelings.
Related blogs
Why not sign up to our newsletter?
Sign up to our monthly newsletter, full of tips, tricks and news to help you to be happier and more productive at work.
Sign up here
Learn more Personal Development skills in our Workshops
We have developed a range of workshops focused on specific skills that will make your work life happier and more productive. We have both online and classroom options available — both options are fully interactive with discussion and learning from each others' experiences.
Assertiveness is a one-day course that looks at how to become more assertive and get your voice heard. We also run a two-hour workshop. Learn more
Alternatively, you might prefer Assertiveness For Women, a parallel programme for learners who'd feel more comfortable learning in an all-female environment. Learn more
Dealing with Difficult People is a one-day workshop that looks at ways of assessing problems, trying to understand why another person is being 'difficult' and how to resolve such situations. Learn more
Why learn online with Happy?
Interactive and engaging - just like our classroom sessions
Bitesize or full-day sessions - fit around your schedule
Learn from home - all you need is a quiet place to call from and an internet connection
No quibble money-back guarantee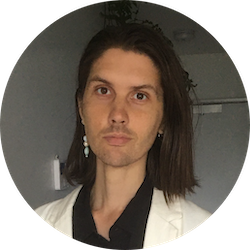 Billy Burgess
Billy has been writing blogs for Happy since 2017, covering mindfulness, stress management, confidence building and emotional intelligence as well as offering handy tips for Office 365 users. He's also an established arts, culture and lifestyle writer.
More by Billy