Marion Janner, Director, Star Wards
In: Blog
Date: May 03, 2013
By: Claire Lickman
Marion Janner, the Director of Star Wards, spoke at the recent Creating Happy Workplaces Conference about how she helped develop mental health wards through small, low-cost changes.
Marion's main background is developing and managing services for people with learning disabilities, after previous experience as a chocolate entrepreneur. Following her experience as a detained in-patient, she set up Star Wards to help mental health wards introduce mainly small, low-cost changes which have a huge positive impact on patients' and staff experiences. In 2010 she was awarded an OBE in recognition of the changes that Star Wards has brought.
"Star Wards' impact", says Marion "is thanks to Happy's approach of trusting, equipping and supporting frontline staff."
Marion's presentation at Creating Happy Workplaces was delivered jointly with Cougar's Clive Hutchinson.
Marion Janner, Director, Star Wards interview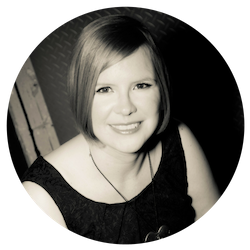 Claire Lickman
Claire is Digital Marketing Coordinator at Happy. She has worked at Happy since 2016, and is responsible for Happy's marketing strategy, website, social media and more. Claire first heard about Happy in 2012 when she attended a mix of IT and personal development courses. These courses were life-changing and she has been a fan of Happy ever since.
More by Claire
Happy's next conference: 2019 Happy Workplaces CEO Conference
24th October at Happy's HQ in London.
Hear from Bruce Daisley, EMEA Vice President of Twitter, host of the podcast Eat Sleep Work Repeat and best-selling author of The Joy of Work. Other speakers include Gill Arupke of the Social Interest Group, Donald Wibberly of Cougar and Katharine Horler OBE of Adviza. This event is strictly for Chief Executives and Managing Directors.