Make the Most of Office 365's Latest Updates
One of the perks of being an Office 365 subscriber is Microsoft's regular unfurling of new features and updates for the software's constituent apps (Access, Excel, OneNote, Outlook, PowerPoint, Project, Visio and Word).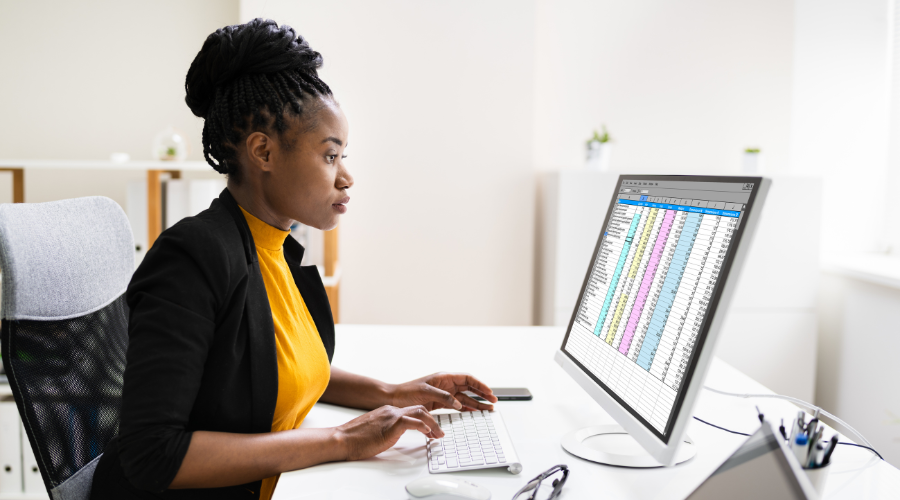 However, the frequency of these updates can make it difficult to stay up to date or take full advantage of all the exciting new additions.
Here's a look at some attention-grabbing features to have shown up in Office for Windows in recent months.
Precision selecting in Excel
This function is more about cell deselection than it is selection.
It's not uncommon to unwittingly select extra, unwanted sections when selecting multiple cells or ranges in Excel. Although only a small error, it can easily lead to frustration, especially if it happens repeatedly throughout one's utilisation of the spreadsheet application.
By virtue of the Deselect Tool, it's now easy to remove any unwanted cells from the selected range. The Deselect Tool is simply activated: just hit the CTRL key then click-and-drag to deselect the unnecessary cells or ranges.
Focused Inbox for Outlook
This tool lets you organise the contents of your inbox between two tabs: 'Focused' and 'Other'. It's a logical system, with the most pressing emails going into the Focused tab and everything else just a click away in the Other tab.
Basic as it sounds, it means you can work through the most essential emails in a streamline manner without the distraction of more causal or trivial items. Likewise, if the contents of the Focused tab prove stressful, you can shift over to Other and take time to refresh.
The Focused Inbox feature is activated via the View tab, then all it takes is a right click to organise messages into the relevant boxes. Once Focused and Other are up and running, particular contacts can be highlighted to ensure all future mail is automatically directed to either Focused or Other.
Character count in Word status bar
The status bar sits at the bottom of Word documents displaying information about the current state of the document and program. It has typically shown such details as page number and page count, word count and selected dictionary (UK, US, Australian etc).
The status bar can now be customised to provide you with an up-to-date character count (i.e. the total characters in the entirety of the document). Of course, this information was already accessible through the Word Count tab, but having it on permanent display helps with monitoring the amount of space occupied by the words in the document – which is especially useful when creating publishable copy and liaising with graphic designers.
To switch on character count, right click the status bar and select 'character count'.
Save PowerPoint presentations as 4K videos
With very little effort, completed PowerPoint presentations can be made into high-fidelity videos, which can then be replayed for personal use, shared with your colleagues or posted online. Select 'Create a Video' prior to presenting, and all the elements of a presentation (from animation and pointer movements to timings and narration) will be saved.
This itself isn't a new function, but videos created in Powerpoint 2016 gain a huge boost in sophistication with the introduction of 4K resolution (Ultra HD). Video quality is selected when arranging the video creation, giving you a choice between Windows Media Video files (.wmv) and MPEG-4 video files (.mp4) in 480p, 720p, 1080p as well as the freshly introduced 4K.
Are there any great new features that we've missed? Let us know in the comments!
Hi, we are Happy
We are leading a movement to create happy, empowered and productive workplaces.
How can we help you and your team to find joy in at least 80% of your work?
Why choose Happy?
Award-winning learner-focused approach
Small class sizes to give personal one-to-one support
Two years of free support after your course
Private group options available
No quibble money-back guarantee on all courses
Learn to work smarter in Office 365 with our Online Training Courses
We offer a host of courses that are designed to improve your productivity with Office 365, with many just 90 minutes long!
Each session is held online and is fully interactive. You will be asked questions, have activities and will be involved just like our classroom sessions.
Why learn online with Happy?
Interactive and engaging - just like our classroom sessions
Bitesize or full-day sessions - fit around your schedule
Learn from home - all you need is a quiet place to call from and an internet connection
IT Helpline - 2 years of free support after your course
No quibble money-back guarantee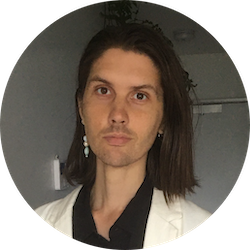 Billy Burgess
Billy has been writing blogs for Happy since 2017, covering mindfulness, stress management, confidence building and emotional intelligence as well as offering handy tips for Office 365 users. He's also an established arts, culture and lifestyle writer.
More by Billy