How To Collaborate While Working Remotely With Microsoft Teams
In: Blog
Date: Mar 30, 2020
By: Ed Lepre
With the majority of the workforce now moving to working entirely from home, people are adjusting to new ways of working together without being able to just turn to a colleague and ask something.
Microsoft Teams offers many benefits for remote work environments, allowing teams to continue to collaborate and communicate. In this blog, Ed explores our favourite three features of Teams that will change the way you work in Office 365 forever.
Hi, we are Happy
We are leading a movement to create happy, empowered and productive workplaces.
How can we help you and your people to find joy in at least 80% of your work?
More about Happy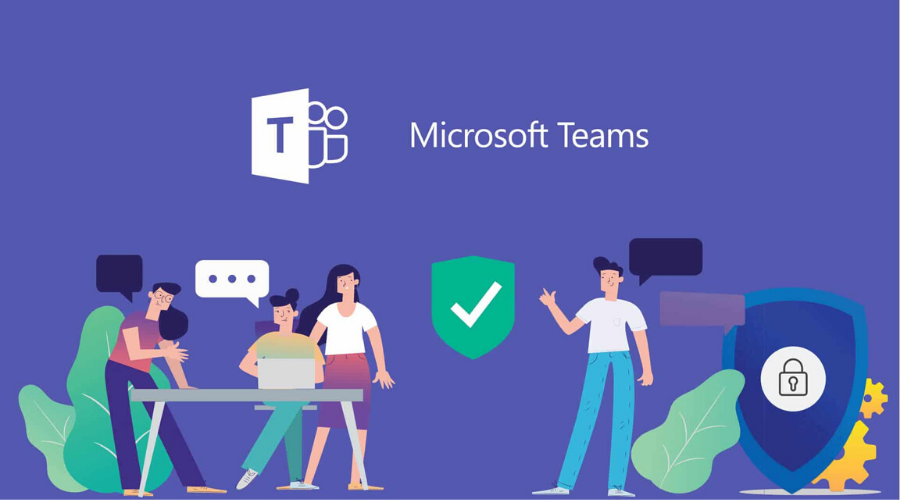 Microsoft Teams is a chat-based workspace in Office 365 that is a hub for teamwork. You can customise it to structure collaboration around the projects or working groups you need. Teams supports flexible communication, including chats, calls, meetings, and private and group conversations, and brings together all the tools you need for collaboration in one place:
Video or voice calls, meetings or events keep people connected within your organisation and external contacts. Meetings can be recorded.
Chat messaging between groups of people within the organisation and keeps employees well-informed of projects, tasks, scheduling, all in one place compared to SharePoint.
Teams and Channels so that the work that's happening on a particular project is all in one place, unlike with email where nothing is split out. Teams and Channels can help improve your focus on the task in hand
Document storage, including co-authoring of documents, supports and improves secure document collaboration, compliance needs and teamwork.
Collaborating in the workplace with Teams
Teams brings together various communication tools and provides a hub for collaboration, offering a new, more efficient way to work. It significantly changes collaboration and teamwork with Office 365 for the better.
Here are some of the advantages:
Teams is the hub for teamwork within Office 365. Microsoft Teams brings together document management, collaboration and communication tools, including chat, voice, and video to speed employee productivity and communication. If you have been using Slack, Yammer, Skype for Business or any other social business solution, you will feel immediately at home with Teams. The conversation view is similar to a host of tools that rely on instant messaging. The look and feel of Teams is fast, familiar and intuitive.
Teams integrates with all the task management apps you use. Microsoft Teams integrates with standard Office packages such as Word, Excel, PowerPoint, OneNote, SharePoint, Planner apps and even Power BI so that you have all the information and tools you need immediately. Teams gives people the ability to customise workspaces with additional Tabs where you can add key documents, plans, OneNote notebooks and a host of other tools.
Teams enhances the meeting experience. Teams can share conversations, contents and hold the meeting using audio and video conferencing. Meetings can happen out in the main area or can be hosted within a specific Channel so that the meeting notes and recording can be found automatically in the correct place.
Teams integrates fully with your Outlook calendar. Plus, it supports private and group meetings, scheduling and free/tentative/busy calendar availability for conferencing.
Here are our three favourite features of Teams that will help you to collaborate better with colleagues while working remotely.
1. Group Chat
Communication in Microsoft Teams is organised into Teams and Channels.
Group chat can happen in the general Teams space or can take place inside a specific Channel, allowing messaging from one-to-many members, including external users, keeping everyone up-to-date with their tasks, projects and planning, all in one place.
You can have chat in a particular team Channel that is separated into Conversations. This is now known as Posts and a reply button is located at the bottom of the conversation.
Channel conversations are organised by date and then threaded. The replies in threads are organised under the initial post so it's easier to follow multiple conversations.
You can also quickly share documents, images, and more. You can get someone's attention in the channel by typing @ in front of a user's, team's or a channel's name while you are creating a message to include them in the conversation. The person will receive an @mention notice.
With chat, you can have private one-on-one or group conversations that are not on the public team channel. And with calls, you can make calls or check your history or voicemail.
While you can't delete an entire chat, you can hide a chat from your chat list if it's not relevant to you anymore. You can also backtrack your chat and delete something you have just sent.
2. Private Messaging
Conversations in Channels can be seen and searched for by the entire team. You can participate in conversations, like or save important ones, mention specific people so they see your message, and even edit a file that's been added to the conversation.
Open team channels are great for collaboration, but sometimes you need to talk privately. You can do that in Chat where you can see your private one-to-one or group messages or start a new private discussion that is not in the public team channel.
Private one-to-one or group Messaging allows you to collaborate with users, whether they are internal or external, using text, voice, or video.
3. Workspace
Thanks to Office 365 you don't need to switch apps when collaborating on a task, project or plan. You can create Word, Excel or PowerPoint documents within Teams.
Each Team comes with its own SharePoint storage area which allows you to keep not only the conversations but also the files relating to a particular topic in one place.
Documents can be worked on inside the Teams window or launched out into the desktop version of the app for full functionality. Anyone in the team can collaborate in real time with each other and see what the other person is doing.
With all this functionality in one place Teams is an off-the-shelf tool that will allow streamlined remote working. You'll have everything in one place but with things arranged into discrete Channels you can still take time to focus on specific tasks without the fear of distraction.
Why not sign up to our newsletter?
Sign up to our monthly newsletter, full of tips, tricks and news to help you to be happier and more productive at work.
Sign up here
Get to Grips with Microsoft Teams with happy
We offer a wide range of courses in Microsoft Teams, currently only held online:
Please get in touch to discuss private group options.
Why learn online with Happy?
Interactive and engaging - just like our classroom sessions
Bitesize or full-day sessions - fit around your schedule
Learn from home - all you need is a quiet place to call from and an internet connection
IT Helpline - 2 years of free support after your course
No quibble money-back guarantee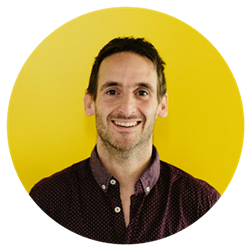 Ed Lepre
Ed is a Microsoft Certified Trainer (MCT) and has worked at Happy for over 12 years. Although he trains the full suite of MS Office and non-Office packages at all levels, his favourite package is Excel. A previous winner of the prestigious Learning and Performance Institute's 'Learning Professional of the Year' award, as well as other training accolades, he is also the IT Helpline Manager.
More by Ed