June O'Sullivan MBE, LEYF - how to keep your staff happy
In: Blog
Date: Feb 22, 2016
By: Claire Lickman
June O'Sullivan of LEYF works hard to keep her staff happy, and reveals how she does it in this short video. 
June is CEO of the London Early Years Foundation (LEYF), one of the UK's leading childcare charities and Social Enterprises.
Hi, we are Happy
We are leading a movement to create happy, empowered and productive workplaces.
How can we help you and your people to find joy in at least 80% of your work?
More about Happy
June O'Sullivan MBE, LEYF - how to keep your staff happy
Her talk was incredibly entertaining, with lots of stories from her own experience of setting up and running her own social enterprise. She revealed that she also hires for attitude, and then trains for skill, through assessment days.
June works hard to make sure her staff are kept happy, retaining staff long-term, by investing in their training, promoting from within the organisation, and by paying her staff the London living wage.
Click here to download June's PowerPoint presentation (PDF).
Why not sign up to our newsletter?
Sign up to our monthly newsletter, full of tips, tricks and news to help you to be happier and more productive at work.
Sign up here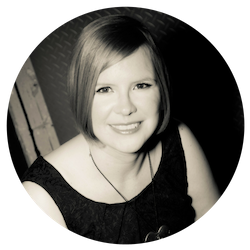 Claire Lickman
Claire is Head of Marketing at Happy. She has worked at Happy since 2016, and is responsible for Happy's marketing strategy, website, social media and more. Claire first heard about Happy in 2012 when she attended a mix of IT and personal development courses. These courses were life-changing and she has been a fan of Happy ever since. She has a personal blog at lecari.co.uk.
More by Claire
Next Conference: Happy Teams and the Buurtzorg Way
We are very excited to be partnering with Buurtzorg for this online event! If you haven't heard of them, Buurtzorg is a healthcare organisation in the Netherlands with over 15,000 staff that receives top marks from care inspectors and has a current patient satisfaction rating of 9.3. It's also been rated five times as one of the top places to work in the Netherlands. Why? Their staff is made up of hundreds of self-managing teams supported by regional coaches and a back office of just 50 people — with overheads accounting for just 8% of its total costs!
At this workshop from 10am to 4pm on 27th May 2021, you will hear from nurses and a coach working the Buurtzorg way in both Britain and the Netherlands. You will also be introduced to some of the techniques Happy uses for more effective staff involvement in decision-making.