How to Create a Poll in Your Next MS Teams Meeting
In: Blog
Date: Sep 06, 2022
By: Claire Lickman
You can add Polls to your meetings in Microsoft Teams, either before or during the event. Polls are a quick and easy way to gain insights from your meeting attendees. For example, you could use a Poll to reach a decision quickly, find out when people are available for a future event or to gain insights into people's preferences. It's also a great way to improve engagement and assess learning for training sessions.
In this blog, find out how to create a Poll in Teams — why not create a Poll for your next meeting?
Hi, we are Happy
We are leading a movement to create happy, empowered and productive workplaces.
How can we help you and your people to find joy in at least 80% of your work?
More about Happy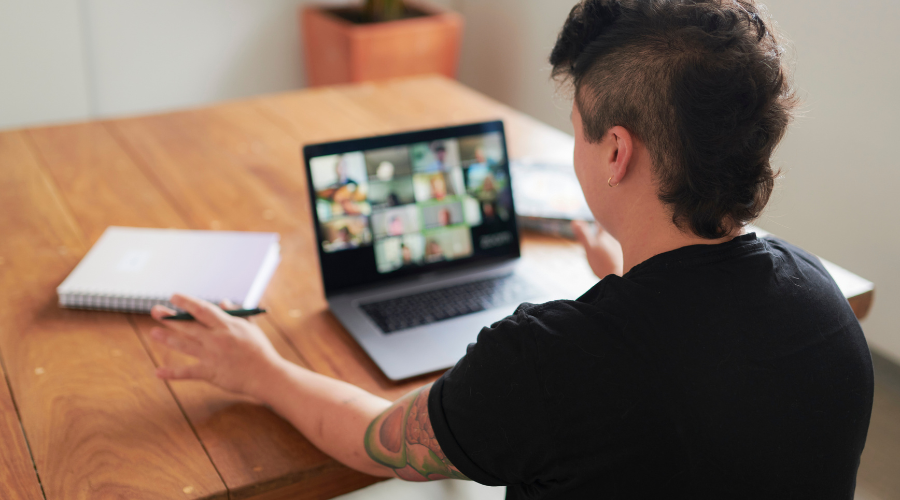 Polls can be created either before a meeting starts or during a meeting, and it's really simple to do. You can also decide whether the results are shared anonymously or publicly, and how results are shared — whether this is done automatically or you decide to share these manually yourself with the group.
To add a Poll, you must be either the meeting organiser or be one of the presenters.
How to create a Poll before the meeting begins
Schedule your meeting as usual, making sure to select Teams meeting.
Edit your meeting in Teams by going to the Calendar tab and finding the meeting you'd like to add the Poll to, and click on the meeting. 
Next, click on the + along the top of the calendar invite to add a tab, select Polls, then select Add to confirm your selection.
You may need to repeat this step to add the Poll to your meeting.
Now you have added your Poll to the meeting, you should see this new screen with lots of options. Microsoft Teams will give you suggestions for Poll questions that you can use on the right-hand side, or you can create your own using the '+ New poll' button.
After clicking New poll, you will have a few options to choose from:
Multiple Choice — Add your question and the answer options. You can select whether people can give multiple answers.
Quiz — This works in a similar way, but you must tick the check box in front of your answer to select which answer is the correct one.
Word Cloud — Ask your audience a question that requires a text reply (such as 'what do you want to get out of this session?' or 'what did you think of today's session?'). When everyone has submitted their answers, Teams will compile them into a Word Cloud, with the largest text for words used the most and the smallest text, for words used the least. This can help you to spot trends and common themes.
Rating — Add a statement and your participants will be able to rate it from 1 to 5 stars, such as 'This training has helped me to feel more confident'. You can customise what 1 and 5 stars should be labelled as, such as 1 being 'not very confident' and 5 stars being 'very confident'.
Ranking — In this option, add a statement and then multiple items below. Your participants then have to rank the options from first to last. For example, you could ask them to rank how important certain elements are or quiz participants to list items from oldest to newest.
All options allow you to select whether Teams should record the names of respondents (only visible to the creator of the Poll) and whether all of the aggregated results should be shared with all participants.
You can also set whether any co-presenters of the meeting are able to edit the Poll while in the draft stage.
Once you're happy, click 'save as draft' and you then will have your Polls ready to go as soon as your meeting begins.
How to create a Poll during your meeting
Creating a Poll during your meeting is a very similar process. 
Go back to the meeting and select Apps along the top (it may also be under 'More') and select Polls.

The Polls screen is very similar to the one you will see when creating your Poll before the meeting starts. You have the same options to choose from, but the menu looks slightly different: (it's squished to the side so you can still see your fellow participants)
Once you select 'Create Poll', you'll be able to choose which type of Poll you'd like to create, whether the results should be shared with all participants of the meeting and whether you would like to record respondent names.
Polls are just one of the ways that you can make your online meetings, training courses and brain storming sessions in Teams interactive and engaging. You can use these questions to gain feedback, insights, as a quick mood check in at the start of a call to see how participants are feeling, to test knowledge during training, and more.
With our 9 Tips to Leading Interactive Meetings in Teams workshop, you'll learn lots more techniques to create engaging meetings in Teams in just two hours. This session will leave you confident in being able to create an interactive online meeting that will make you never want to go back to a physical version.
How could you use Polls in your next Teams meeting?
Related blogs
Why not sign up to our newsletter?
Sign up to our monthly newsletter, full of tips, tricks and news to help you to be happier and more productive at work.
Sign up here
Get to Grips with Microsoft Teams with happy
We offer a wide range of courses in Microsoft Teams, currently only held online:
Please get in touch to discuss private group options.
Why learn online with Happy?
Interactive and engaging - just like our classroom sessions
Bitesize or full-day sessions - fit around your schedule
Learn from home - all you need is a quiet place to call from and an internet connection
IT Helpline - 2 years of free support after your course
No quibble money-back guarantee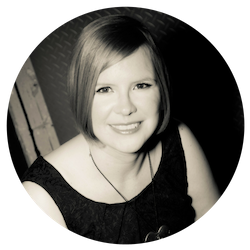 Claire Lickman
Claire is Head of Marketing at Happy. She has worked at Happy since 2016, and is responsible for Happy's marketing strategy, website, social media and more. Claire first heard about Happy in 2012 when she attended a mix of IT and personal development courses. These courses were life-changing and she has been a fan of Happy ever since. She has a personal blog at lecari.co.uk.
More by Claire