Making Your MS Teams Meetings Interactive with Breakout Rooms
In: Blog
Date: Oct 05, 2021
By: Sal Agoro
Breakout rooms in Microsoft Teams enable you to create virtual rooms of smaller groups, such as putting people into pairs or groups of four, so it allows everybody to have a say. If you have a large number of participants, this makes it easier to have open discussions, brainstorm, exchange meaningful ideas and work collaboratively.
You can use chat and people can be moved to different rooms during meetings. If enabled participants can use the whiteboard and screen share within a given room.
In this blog, Happy's trainers Sal and Ebe explain how to create break out rooms in MS Teams to make your meetings truly interactive.
Hi, we are Happy
We are leading a movement to create happy, empowered and productive workplaces.
How can we help you and your people to find joy in at least 80% of your work?
More about Happy
There are some important things to be aware of before creating breakout rooms: 
Only meeting organizers on the desktop versions of Teams can create and manage breakout rooms
Whether you are on the desktop, web or mobile, all participants can join a breakout room.
1. Once in the meeting, click the Breakout rooms icon:
2. Choose how many rooms you need (max 50) and whether you want Teams to allocate the attendees automatically or whether you wish to allocate them manually.

3. Click create rooms, and the Breakout rooms panel will open.
4. You can rename your rooms by clicking the three dots and clicking 'Rename Room'.
Optional: Prior to starting a breakout room you can change your room settings by clicking on the Elipsis.
9. Next, select Room Settings:
Make all necessary changes like allowing participants to return to main meeting and setting a time limit.
To return to Breakout Rooms click the settings arrow.
10. To start your rooms click Start. 
Attendees will receive a 10 second warning that they are about to leave the main meeting and join a Breakout room.
Once the meeting has started, the host can join any Breakout room, click the ellipsis for the room they wish to join and click Join. To return to the main meeting (participants and host) click Return:
11. To call all of the attendees back to the main meeting click Close.  
The attendees will be given a 10 second warning before being returned to the main meeting.
The same security options and policies apply to breakout rooms because they are Teams meetings.
Why not sign up to our newsletter?
Sign up to our monthly newsletter, full of tips, tricks and news to help you to be happier and more productive at work.
Sign up here
Get to Grips with Microsoft Teams with happy
We offer a wide range of courses in Microsoft Teams, currently only held online:
Please get in touch to discuss private group options.
Why learn online with Happy?
Interactive and engaging - just like our classroom sessions
Bitesize or full-day sessions - fit around your schedule
Learn from home - all you need is a quiet place to call from and an internet connection
IT Helpline - 2 years of free support after your course
No quibble money-back guarantee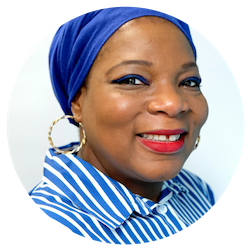 Sal Agoro
Sal trains most MS Office packages. Her real love is in transferring knowledge by making her training sessions fun and more impactful. She is Happy's Outlook Champion and ensures Outlook courses and training material are updated regularly with new features. Sal has been at Happy for over three years.
More by Sal