How to Turn on Online Meetings by Default in the Outlook Web App
In: Blog
Date: Aug 24, 2021
By: Sal Agoro
One of the great features in Outlook now is that you can automatically set up Teams meeting. With a click of a button, Outlook will create a calendar invite with a link for people to join using Teams — saving lots of time!
With many of us now working from home permanently, you can change Outlook to default to online meetings, saving you even more time.
In this blog by our expert trainers Sal and Ebe, find out how to do it.
Hi, we are Happy
We are leading a movement to create happy, empowered and productive workplaces.
How can we help you and your people to find joy in at least 80% of your work?
More about Happy
If you are into modern, safe and secure ways of working which is made up of working from home, the office, or across the globe, staying in the loop has become easier by using various Microsoft 365 Web Apps. Lots of new features from Outlook Online allow you to store, communicate and collaborate with ease in just a few clicks.
The Microsoft 365 Web Apps provide you with an added peace of mind. You've got the tools to help you adapt from wherever you are, whether you're using a laptop or your mobile device. You can easily create and attend meetings online and be productive from anywhere.
Instead of having to click the Teams button all the time you can easily turn on Teams meetings by default while online.
Let's take a look at how this is done.
First of all, go to Settings > View All Outlook Settings.
Next, click Calendar (on the left) > then on Events and Invitations.
Tick 'Add online meeting to all meetings' to turn it on, and then click save.
Now, next time you create an Outlook meeting and invite someone, it will automatically default to an Online Teams meeting.
Why not sign up to our newsletter?
Sign up to our monthly newsletter, full of tips, tricks and news to help you to be happier and more productive at work.
Sign up here
Work Smarter in Microsoft Office 365 With Our Half-Day Course
Learn more in our half-day course, Introduction to Office 365 Including OneDrive. You'll learn to use the various Web Apps in Office 365, which includes Outlook, Excel, PowerPoint and Word. It's perfect if you have recently upgraded to Office 365 and you're looking for a refresher on what's changed.
Why learn online with Happy?
Interactive and engaging - just like our classroom sessions
Bitesize or full-day sessions - fit around your schedule
Learn from home - all you need is a quiet place to call from and an internet connection
IT Helpline - 2 years of free support after your course
No quibble money-back guarantee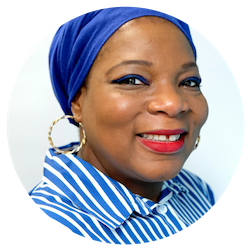 Sal Agoro
Sal trains most MS Office packages. Her real love is in transferring knowledge by making her training sessions fun and more impactful. She is Happy's Outlook Champion and ensures Outlook courses and training material are updated regularly with new features. Sal has been at Happy for over three years.
More by Sal